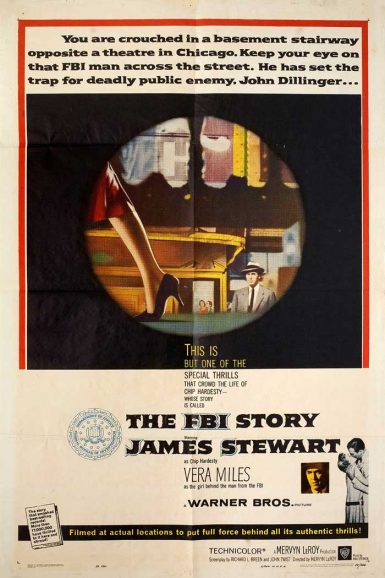 The FBI Story (IB Tech Print)
Vibrant I.B. Technicolor 35mm Print!
Buy Tickets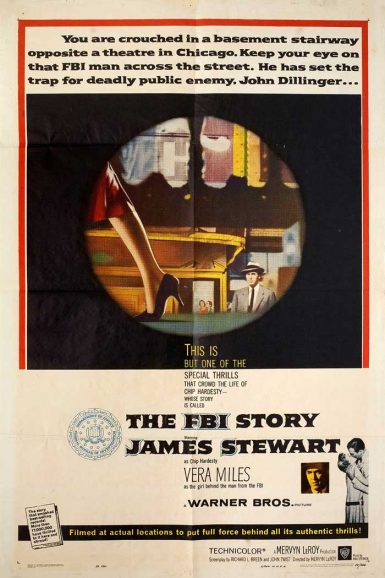 The FBI Story (IB Tech Print)
Based on the bestselling novel from two-time Pulitzer Prize winner Don Whitehead, The FBI Story follows the bureau from the 1920s to the late 1950s, as recounted through the memories of dedicated special agent Chip Hardesty (played well by Jimmy Stewart). Covering some of the agency's most celebrated cases and the most notorious criminals they faced, the film works both as thrilling crime story and J. Edgar Hoover propaganda, with the bureau's director himself having incredible influence over the film's production.
Director

Mervyn LeRoy
Starring

James Stewart, Vera Miles, Murray Hamilton, Larry Pennell, Nick Adams, Diane Jergens
Year

1959
Country

USA
Format

I.B. Technicolor 35mm
Running Time

149 minutes
Upcoming Showtimes
6:30 pm
The FBI Story (IB Tech Print)