April 9: The Godfather Part II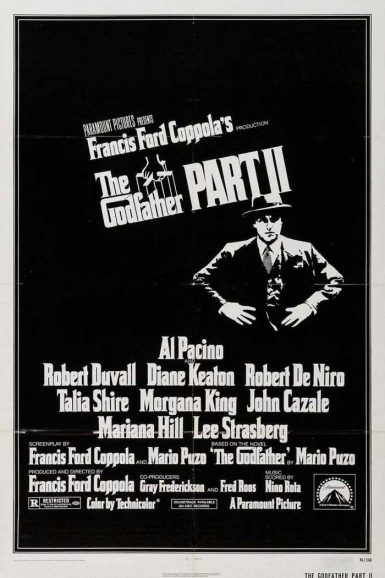 The Godfather Part II (IB Tech Print)
Rare original I.B. Technicolor 35mm Print!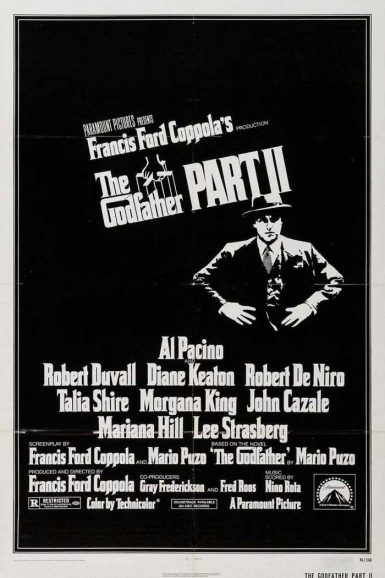 The Godfather Part II (IB Tech Print)
While our allotment of advance tickets has sold out online, some additional tickets will be available to purchase at the door on a first come, first served basis on the night of the show. Box office & doors open approximately 1 hour before showtime. For shows that have sold out online, in-person ticket purchases are limited to 2 tickets per person.
The story of the Corleone crime family continues, this time with son Michael Corleone (Al Pacino) at the helm. As Michael becomes fully engrossed in his late father's business, we encounter the roots and rise of a young Don Vito (Robert DeNiro) as he builds up both a family and an empire in America. With 6 Academy Awards, including Best Picture and Best Director, The Godfather Part II is rightfully recognized as a landmark masterpiece from legendary filmmaker Francis Ford Coppola.
"The performances, Gordon Willis' memorably gloomy camerawork, the stately pace and the sheer scale of the story's sweep render everything engrossing and so, well, plausible that our ideas of organized crime in America will forever be marked by this movie." – Geoff Andrew, Time Out
"They are grippingly written, directed with confidence and artistry, photographed by Gordon Willis in rich, warm, tones. The acting in both films is definitive." – Roger Ebert
"Coppola was in total control of Part II and between him and his close associates has been demonstrated the versatility to handle both panoramic scope and personal intimacy" – A.D. Murphy, Variety
Director

Francis Ford Coppola
Writer

Francis Ford Coppola and Mario Puzo
Composer

Nino Rota
Starring

Al Pacino, Robert Duvall, Diane Keaton, Robert De Niro, Talia Shire, Morgana King, John Cazale, Mariana Hill, Lee Strasberg
Year

1974
Rated

R
Country

USA
Format

I.B. Technicolor 35mm
Running Time

202 minutes
Upcoming Showtimes
6:30 pm
The Godfather Part II (IB Tech Print)