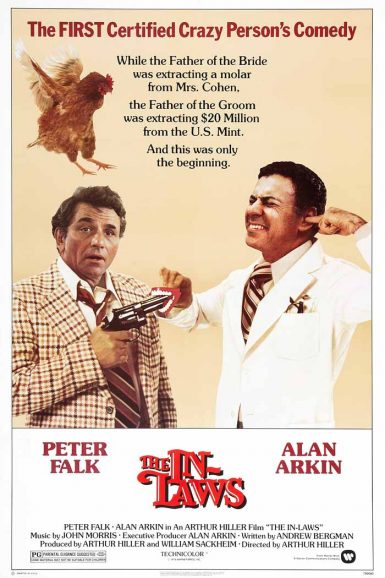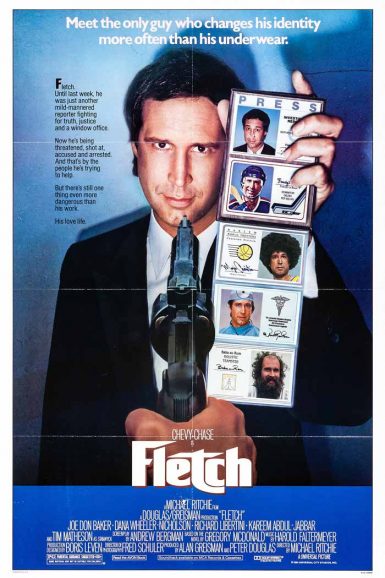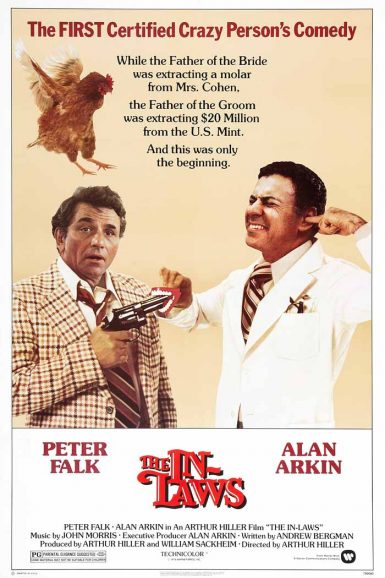 The In-Laws
While the Father of the Bride was extracting a molar from Mrs. Cohen, the Father of the Groom was extracting $20 million from the U.S. Mint. And that was only the beginning. While preparing for their kids' marriage, the straight-laced dentist dad of the bride-to-be becomes suspicious of the groom's secretive old man. But when hitmen show up, the comically mismatched pair will be forced to embark on a series of hilariously madcap misadventures. Peter Falk and Alan Arkin star in an action comedy favorite penned by Andrew Bergman and directed by Arthur Hiller.
Director

Arthur Hiller
Writer

Andrew Bergman
Starring

Peter Falk, Alan Arkin
Year

1979
Rated

PG
Country

USA
Format

35mm
Running Time

103 minutes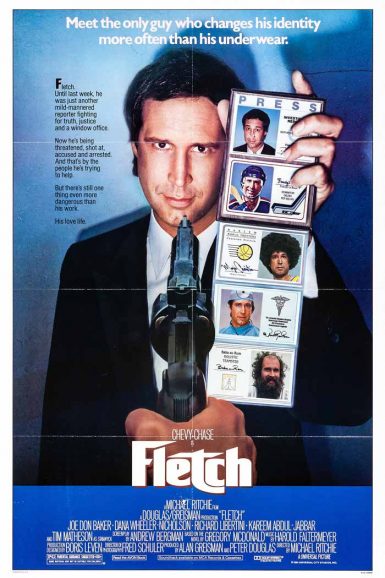 Fletch
Until last week, he was just another mild-mannered reporter fighting for truth, justice and a window office. Now he's being threatened, shot at, accused and arrested. And that's by the people he's trying to help. But there's still one thing even more dangerous than his work. His love life. Chevy Chase stars as Irwin M. "Fletch" Fletcher in the comedy fave from director Michael Ritchie. Screenwriter Andrew Bergman adapts the Gregory McDonald novel.
Director

Michael Ritchie
Writer

Screenplay by Andrew Bergman based on the novel by Gregory McDonald
Starring

Chevy Chase, Joe Don Baker, Dana Wheeler-Nicholson, Richard Libertini, Kareem Abdul-Jabar, Tim Matheson
Year

1985
Rated

PG
Country

USA
Format

35mm
Running Time

98 minutes