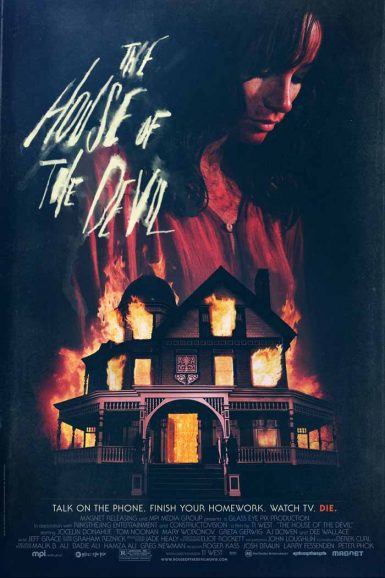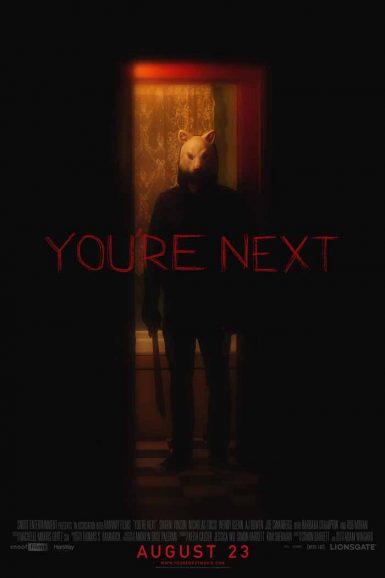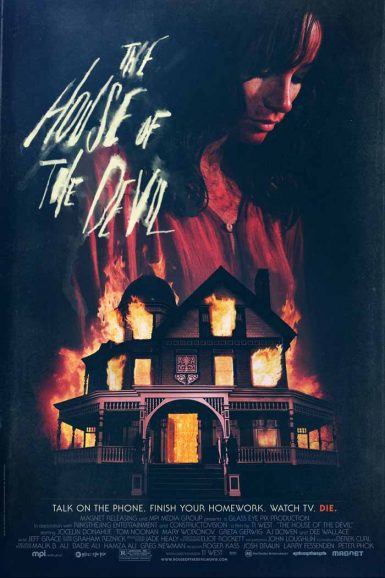 The House of the Devil
During the 1980s, over 70% of American adults believed in the existence of abusive Satanic Cults. And when a college student accepts a strange babysitting gig at an isolated home, she'll uncover terrifying secrets in the shadow of a lunar eclipse. Writer-Director-Editor Ti West's breakthrough is an indie horror classic, a tense and unsettling slow burn into terror. A memorable Jocelin Donahue stars alongside Tom Noonan, Mary Woronov, Greta Gerwig, AJ Bowen, and Dee Wallace.
Director

Ti West
Writer

Ti West
Starring

Jocelin Donahue, Tom Noonan, Mary Woronov, Greta Gerwig, AJ Bowen, Dee Wallace
Year

2009
Rated

R
Country

USA
Format

35mm
Running Time

95 minutes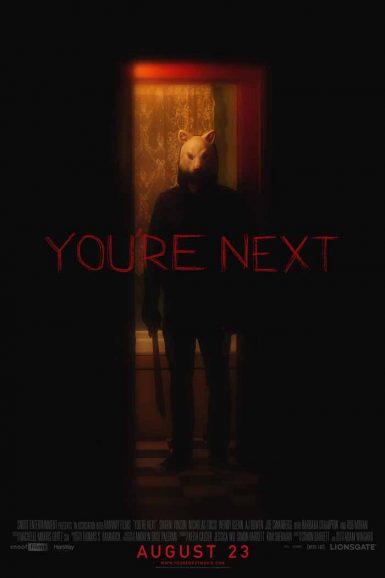 You're Next
The door may be locked, but it won't protect you. When the Davison clan comes together to celebrate their parents' wedding anniversary at the family's remote vacation home, they'll find themselves fighting for their lives as a masked pack of merciless killers picks them off one by one. But one of the victims has special skills and soon the hunter will become the hunted. Adam Wingard helms one of the decade's great horror films, with a sharp script by Simon Barrett and a stellar starring performance from Sharni Vinson, plus an excellent supporting ensemble of genre & indie filmmaking faves that includes Barbara Crampton, AJ Bowen, Joe Swanberg, Amy Seimetz, Larry Fessenden, and Ti West.
Director

Adam Wingard
Writer

Simon Barrett
Starring

Sharni Vinson, Nicholas Tucci, Wendy Glenn, AJ Bowen, Joe Swanberg, Barbara Crampton, Rob Moran, Amy Seimetz, Ti West, Larry Fessenden
Year

2011
Rated

R
Country

USA
Format

35mm
Running Time

95 minutes
Upcoming Showtimes
7:30 pm
The House of the Devil