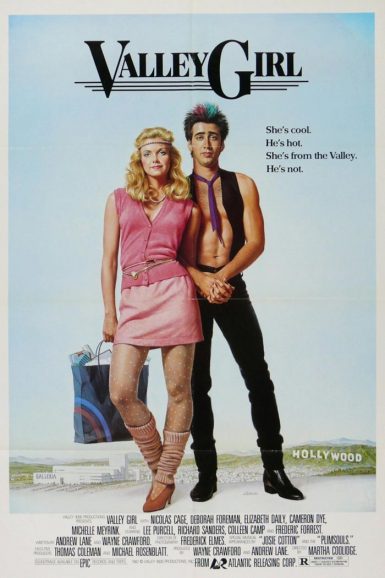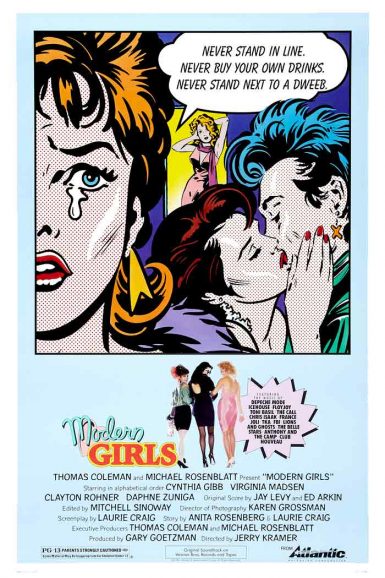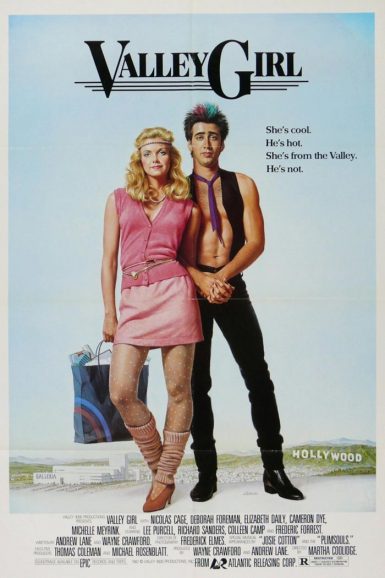 Valley Girl
It's a preppies-vs-punkers, suburbs-vs-Hollywood heart thumper as this Romeo and Juliet prom-com perfectly captures the slang-riddled radness of SoCal life in the '80s as seen through director Martha Coolidges' slyly satirical lens. A young, seriously hot Nicolas Cage plays Valley Girl princess Deborah Foreman's opposites-attract punk object of desire. But can their new wave romance survive societal pressures and shallow friends? Like, oh my god, totally fer sure! Electric chemistry between the two leads, a tubular supporting cast (E.G. Daily! Michael Bowen!) and pitch-perfect dialog make this Los Angeles love adventure a timeless classic. And the fab soundtrack will have you bopping along to Sparks, Modern English and other bitchen KROQ hits!
Director

Martha Coolidge
Starring

Nicolas Cage, Deborah Foreman, Elizabeth Daily, Michael Bowen, Cameron Dye, Lee Purcell, Colleen Camp, Frederic Forrest, Heidi Holicker
Year

1983
Rated

R
Country

USA
Format

35mm
Running Time

99 minutes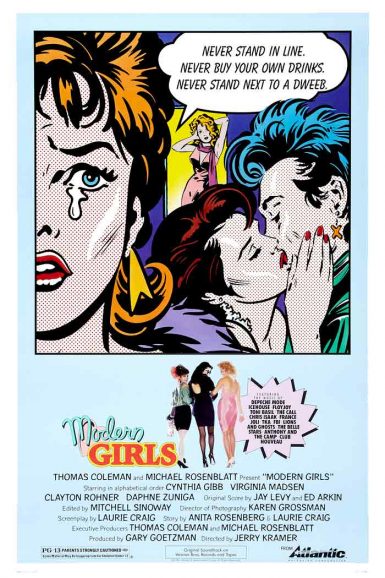 Modern Girls
Never stand in line. Never pay for your own drinks. Never stand next to a dweeb. Set out on a wild nightlong nightlife adventure across the vibrant '80s Los Angeles scene, following a group of hot & hip roommates and one of their stood-up dates on a rollercoaster odyssey of rock stars, police raids, dumped DJs, and more. Modern Girls is a hilarious and underseen pop art mashup of stunning looks & fashion, club energy, and tunes, that stars Cynthia Gibb, Virginia Madsen, Daphne Zuniga, and Clayton Rohner.
Director

Jerry Kramer
Writer

Screenplay by Laurie Craig based on a story by Anita Rosenberg & Laurie Craig
Starring

Cynthia Gibb, Virginia Madsen, Clayton Rohner, Daphne Zuniga
Year

1986
Rated

PG-13
Country

USA
Format

35mm
Running Time

84 minutes