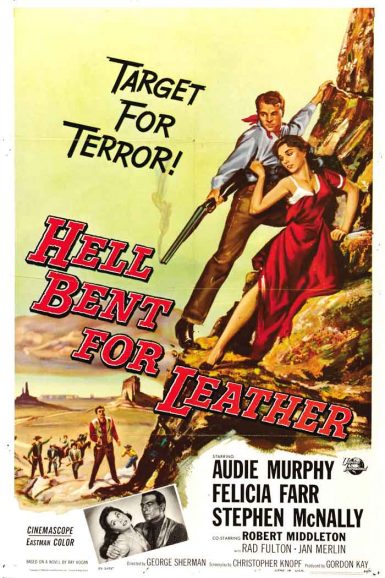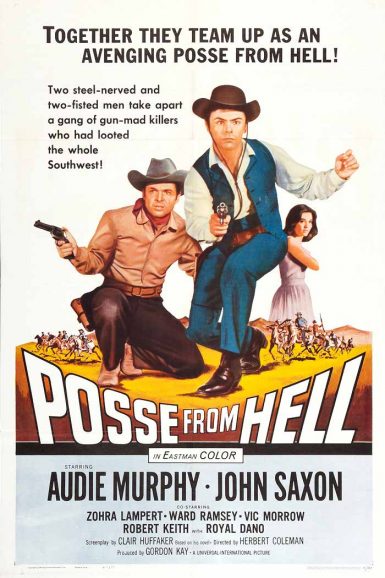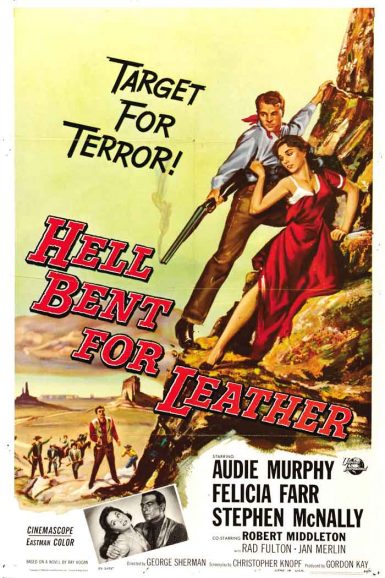 Hell Bent For Leather
After his horse is stolen by a deadly outlaw, Clay Santell stumbles into small town Sutterville, where he'll meet an even worse fate. Mistaken for a notorious killer and turned over to an unscrupulous marshal, he'll have to escape and clear his name or find himself at the end of the hangman's noose. Audie Murphy stars in an excellent & underseen western, stunningly filmed in CinemaScope against a backdrop of California's Alabama Hills.
Director

George Sherman
Starring

Audie Murphy, Felicia Farr, Stephen McNally, Robert Middleton
Year

1960
Country

USA
Format

35mm
Running Time

82 minutes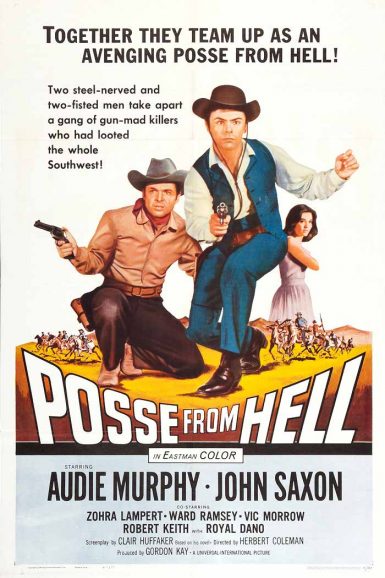 Posse from Hell
Only a Posse from Hell could stop the gun-mad spawn of the devil from tearing apart the whole Southwest! When a gang of death row escapees ravage the town of Paradise, kill the sheriff, and kidnap a woman, a new deputy will have to round up a posse to stop their reign of terror. Audie Murphy and John Saxon star in a surprisingly dark look at the American West.
Director

Herbert Coleman
Starring

Audie Murphy, John Saxon, Zohra Lampert, Vic Morrow, Robert Keith, Royal Dano
Year

1961
Country

USA
Format

35mm
Running Time

89 minutes
Upcoming Showtimes
7:30 pm
Hell Bent For Leather