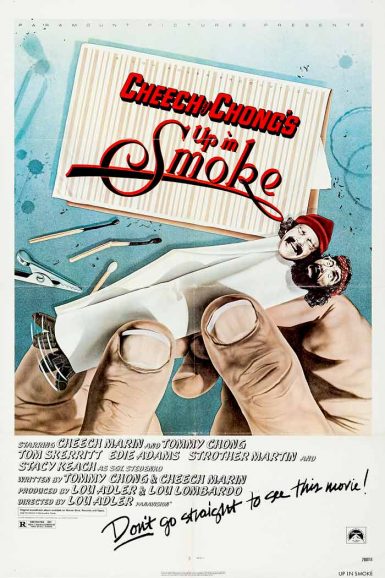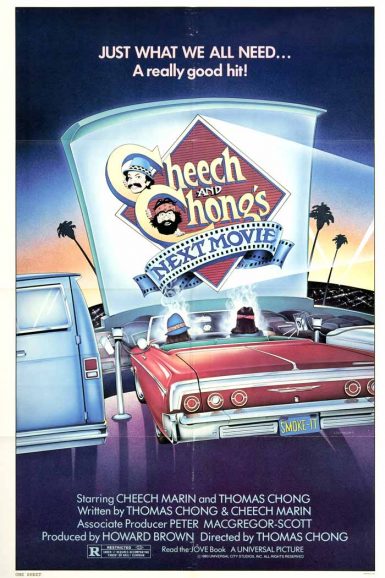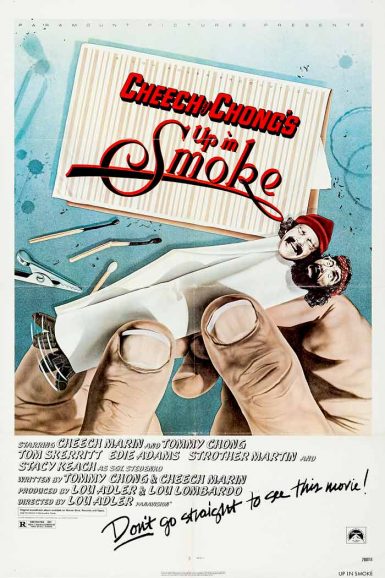 Up in Smoke
Legendary duo Cheech & Chong star in their first feature-length film! The baked buds get into a high-larious series of surreal Mary Jane misadventures, including escaping police raids, getting deported to Tijuana, participating in a battle of the bands, and crossing the border in a van made completely out of cannabis. It's a stoner comedy classic that'll have you rolling in the aisles.
Director

Lou Adler
Writer

Tommy Chong & Cheech Marin
Starring

Cheech Marin, Tommy Chong, Tom Skerritt, Edie Adams, Strother Martin, Stacy Keach
Year

1978
Rated

R
Country

USA
Format

35mm
Running Time

86 minutes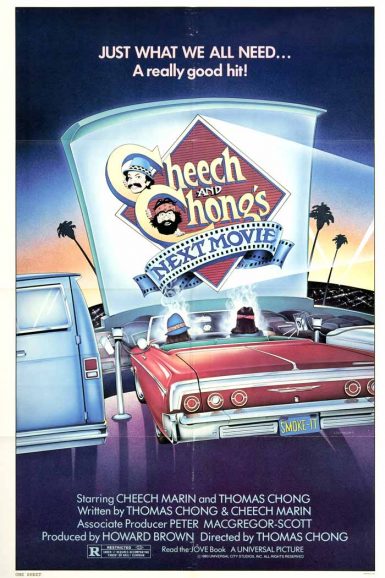 Cheech and Chong's Next Movie
Just what we all need… a really good hit! Best buds Cheech Marin & Tommy Chong are back for more hilarious toke-enhanced misadventures in Cheech & Chong's Next Movie, the totally stoned follow-up to their smash Up in Smoke. The doped-up duo stumble into trouble wherever they go, whether it be the welfare office, a comedy club, a brothel, or even outer space.
"It's hard to turn a stoner comedy into a franchise but Cheech & Chong pulled it off with the immortal trilogy of Up in Smoke, Cheech & Chong's Next Movie and Nice Dreams. And like the Godfather and Star Wars trilogies, this one peaks with Chapter Two." – Rolling Stone
Director

Tommy Chong
Starring

Cheech Marin and Tommy Chong
Year

1980
Country

USA
Format

35mm
Running Time

92 minutes
Upcoming Showtimes
9:25 pm
Cheech and Chong's Next Movie