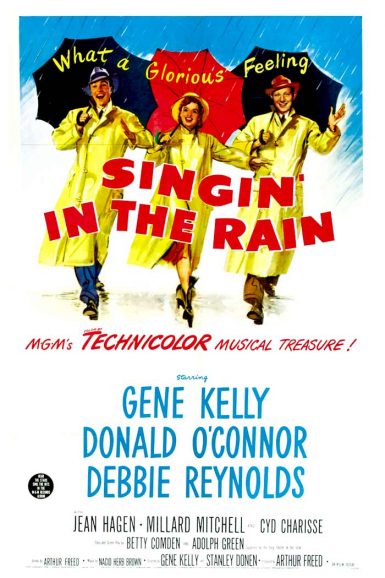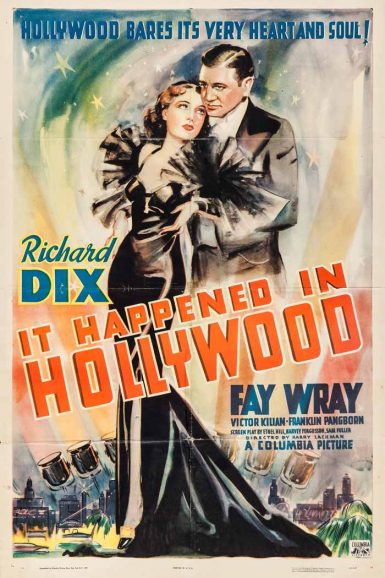 Singin' in the Rain
It Happened in Hollywood
Buy Tickets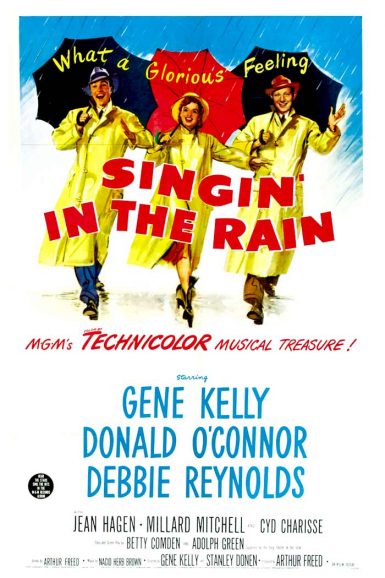 Singin' in the Rain
What a glorious feeling; the musical triumph in stunning 35mm! Gene Kelly, Donald O'Connor, and Debbie Reynolds sing & dance their way through one of the greatest movie masterpieces ever to shine on screen. Set during Hollywood's "talkie" turmoil, a silent film star is threatened by his leading lady's shrill voice when their new film is being made into a musical. Packed with incredible set pieces and timeless tunes, Singin' in the Rain is unstoppable, must-see entertainment.
"There is no movie musical more fun than Singin' in the Rain, and few that remain as fresh over the years. It is a transcendent experience, and no one who loves movies can afford to miss it." – Roger Ebert
"Incredible set pieces and songs that have entered the culture forever, this is also extremely well-paced and beautifully played. Truly one of the greatest musicals ever made." – Ian Freer, Empire
Kim Morgan writes about Singin' in the Rain on the New Beverly blog.
Director

Gene Kelly and Stanley Donen
Starring

Gene Kelly, Donald O'Connor, Debbie Reynolds, Jean Hagen, Millard Mitchell, Cyd Charisse
Year

1952
Country

USA
Format

35mm
Running Time

103 minutes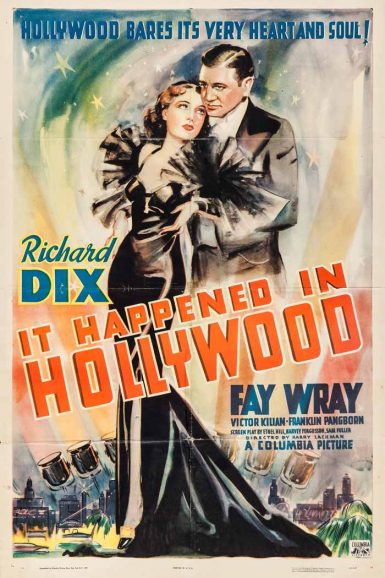 It Happened in Hollywood
Hollywood turns the camera on its own glamorous, glittering self in a flesh & blood drama behind the screen's sound and shadows! Silent film star Tim Bart (Richard Dix) was king of the westerns, but with the advent of talking pictures, he finds his standing at the studios on shaky ground, while the stardom of his leading lady Gloria Gay (Fay Wray) is skyrocketing to new heights. Made only a decade after the breakthrough with sound in The Jazz Singer, It Happened in Hollywood also features an early screenwriting credit for film legend Samuel Fuller.
Director

Harry Lachman
Starring

Richard Dix, Fay Wray, Victor Kilian, Franklin Pangborn
Year

1937
Country

USA
Format

35mm
Running Time

67 minutes
Upcoming Showtimes
7:00 pm
Singin' in the Rain
9:15 pm
It Happened in Hollywood