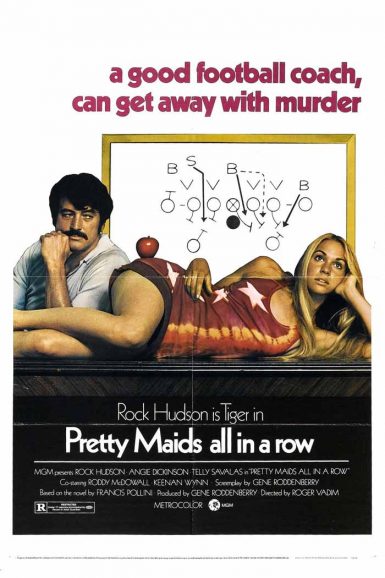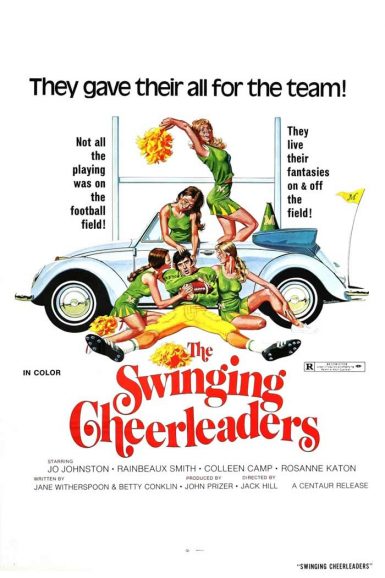 Pretty Maids All In A Row
The Swinging Cheerleaders
Buy Tickets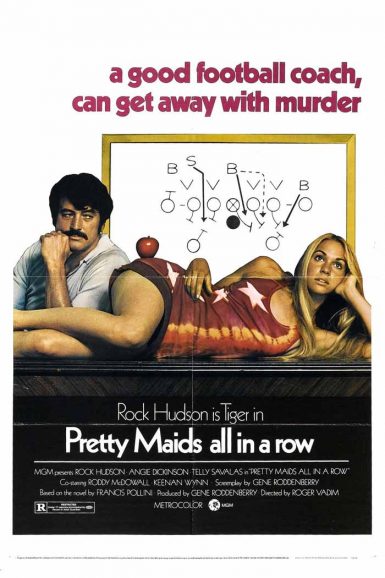 Pretty Maids All In A Row
Female students are dropping like flies in the sexy, darkly comedic 1971 thriller Pretty Maids All in a Row. Helmed by Roger Vadim, who'd dealt with prurient material before in …And God Created Woman, and written by Star Trek creator Gene Roddenberry, in his only feature writing credit, the film concerns itself with finding the killer of multiple comely young students of Oceanfront High School. Telly Savalas is the state police investigator on the case, and Rock Hudson is the prime suspect, a guidance counselor who's been doing a lot of "extra credit" work with his female charges both during and after school. Angie Dickinson and Roddy McDowall also appear as a very helpful new teacher and the high strung principal of the school, respectively. Loaded with dark humor, Pretty Maids… laid the groundwork for future cult classics such as Heathers and Scream.
Marc Edward Heuck discusses Pretty Maids All In A Row on the New Beverly blog.
Kim Morgan discusses Pretty Maids All In A Row on the New Beverly blog.
Director

Roger Vadim
Writer

Screenplay by Gene Roddenberry based on the novel by Francis Pollini
Starring

Rock Hudson, Angie Dickinson, Telly Savalas, John David Carson, Roddy McDowall, Keenan Wynn, James Doohan
Year

1971
Rated

R
Country

USA
Format

35mm
Running Time

91 minutes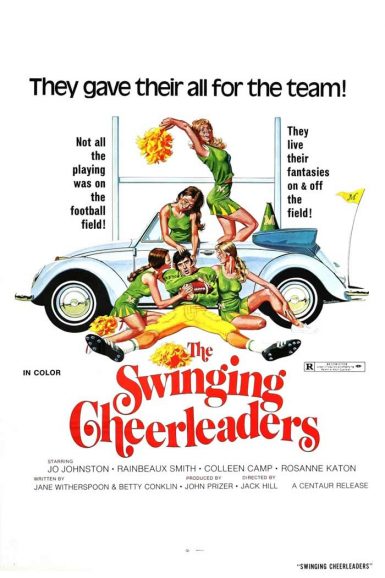 The Swinging Cheerleaders
Exploitation maestro Jack Hill (Coffy, Foxy Brown, Switchblade Sisters) gets in on the brief cheerleader-sploitation phenomenon, following young reporter, Kate (Jo Johnston) as she infiltrates a local high school's pom-pom girls to get the scoop on the demeaning antics they're supposedly forced into in the name of school spirit. Things don't go as planned. Instead she uncovers a hornets nest of corruption on the football team, perpetrated by the coach and his cronies. Cheryl (Rainbeaux) Smith, Coleen Camp, and Rosanne Katon help to round out the squad.
Director

Jack Hill
Starring

Jo Johnston, Rainbeaux Smith, Colleen Camp, Rosanne Katon
Year

1974
Rated

R
Country

USA
Format

35mm
Running Time

91 minutes
Upcoming Showtimes
7:30 pm
Pretty Maids All In A Row
9:30 pm
The Swinging Cheerleaders