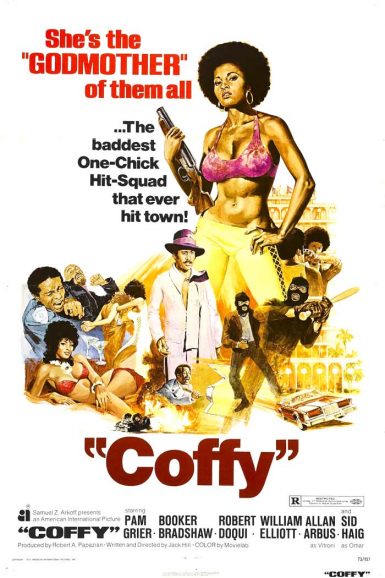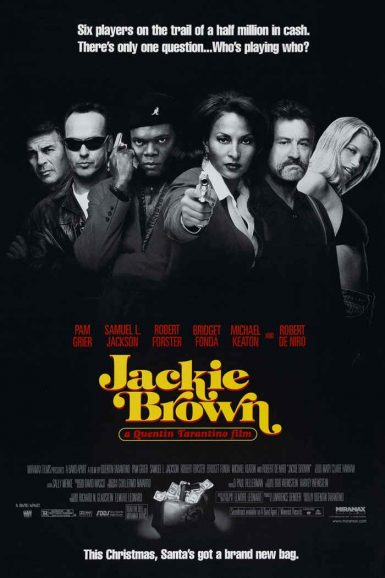 Coffy
Jackie Brown (20th Anniversary)
Gorgeous 35mm print from Quentin Tarantino's personal archive!
Buy Tickets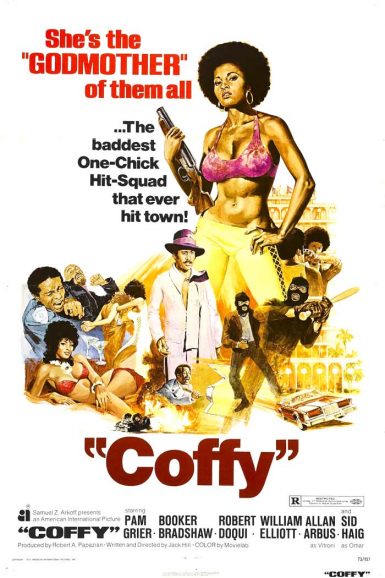 Coffy
A Blaxploitation masterpiece, Jack Hill's Coffy stars the undeniable Pam Grier as an ass-kicking nurse out to get revenge on the mobsters profiting from the drug trade in her neighborhood. When she finds her brother addicted and her little sister hospitalized, she launches a vigilante spree to take-out all the drug-pushers and crooked cops. And she won't stop until she reaches the top. This soulful, wildly inventive film manages to capture a nuanced portrait of an unmarried black woman while still allowing her to blast away drug dealers at close range with their pants down. Sig Haig features as the brutal mafia thug, Omar, who has more than his share of violent cards up his sleeves. But he's no match for Coffy. 'cause she'll cream you!
"If you're looking for nonstop, no-holds-barred exploitation, look no further. Pam Grier's first solo starring role is an enormously entertaining black action classic." – TV Guide
View a collection of Coffy promotional stills on the New Beverly forum.
Director

Jack Hill
Starring

Pam Grier, Booker Bradshaw, Robert DoQui, William Elliott, Allan Arbus, Sid Haig
Year

1973
Rated

R
Country

USA
Format

35mm
Running Time

91 minutes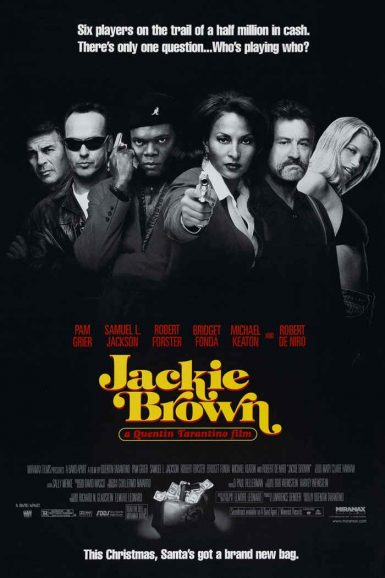 Jackie Brown (20th Anniversary)
20th Anniversary Celebration!
A stewardess, a gun runner, a bail bondsman, a federal agent, an ex-con and a stoned-out beach bunny are all on the trail of half-million dollars in Quentin Tarantino's Jackie Brown, a mesmerizing, all-star adaptation of Elmore Leonard's novel Rum Punch. But who's getting played and who's gonna make the big score?
"This is the movie that proves Tarantino is the real thing, and not just a two-film wonder boy. It's not a retread of Reservoir Dogs or Pulp Fiction, but a new film in a new style, and it evokes the particular magic of Elmore Leonard – who elevates the crime novel to a form of sociological comedy. 4 Stars." – Roger Ebert
Kim Morgan discusses Jackie Brown on the New Beverly blog.
Read an Entertainment Weekly cover story on Jackie Brown in Tarantino's Vault.
View the full set of Spanish lobby cards for Jackie Brown in Tarantino's Vault.
Director

Quentin Tarantino
Starring

Pam Grier, Robert Forster, Samuel L. Jackson, Bridget Fonda, Michael Keaton, Robert De Niro, Michael Bowen, Chris Tucker
Year

1997
Rated

R
Country

USA
Format

35mm
Running Time

154 minutes