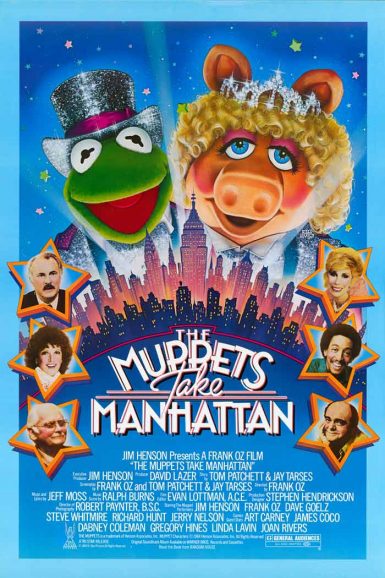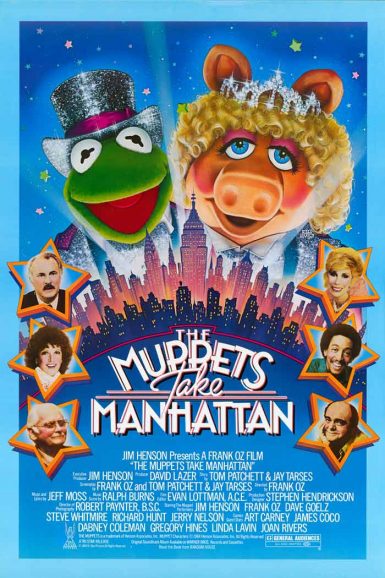 The Muppets Take Manhattan
After graduating college, the Muppets decide to take Broadway by storm with Kermit's new musical, Manhattan Melodies. But life in the big city is tough, and it's gonna take a lot of luck and good ol' fashioned hard work to make it big in the Big Apple. Frank Oz's solo directorial debut is delightfully magical, endlessly entertaining and one of the Muppets' very best theatrical outings!
"A genuinely fun confection of old-fashioned entertainment." – Variety
"I liked just about everything about your movie. But what I liked best was your discovery of self. Kermit, you are no longer a frog with an identity crisis. You've found the right persona, old boy, and it will see you through a dozen more movies." – Roger Ebert
Read more about The Muppets Take Manhattan on the New Beverly blog.
Check out a collection of The Muppets Take Manhattan lobby cards and stills on the New Beverly blog.
Director

Frank Oz
Starring

Jim Henson, Frank Oz, Dave Goelz, Steve Whitmire, Richard Hunt, Jerry Nelson, Art Carney, James Coco, Dabney Coleman, Gregory Hines, Linda Lavin, Joan Rivers
Year

1984
Rated

G
Country

USA
Format

35mm
Running Time

94 minutes