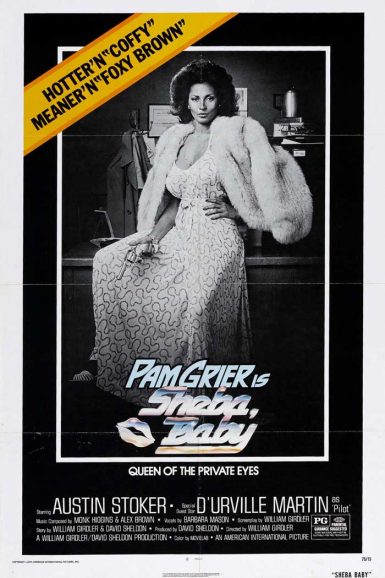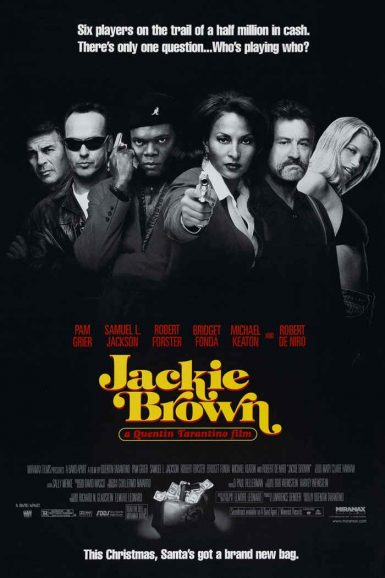 Sheba, Baby
Jackie Brown (20th Anniversary)
Gorgeous 35mm print from Quentin Tarantino's personal archive!
Buy Tickets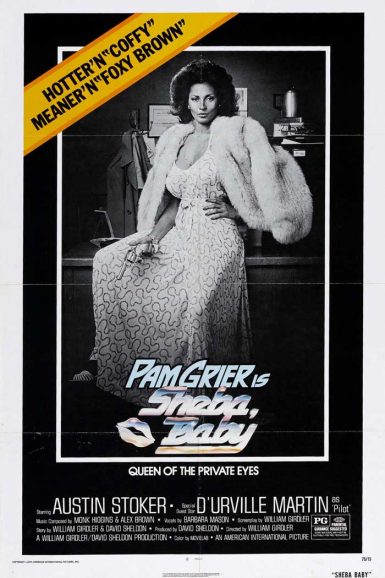 Sheba, Baby
Pam Grier plays the titular character in the 1975 blaxploitation film Sheba, Baby. Sheba Shayne is a private eye, and former cop, who returns to her hometown of Louisville to fight off mobsters who have been threatening her father and his insurance business. With the help of her father's business partner, played by Austin Stoker (Assault on Precinct 13), Sheba kicks gangster butt and tries to find out who is really behind the much bigger, citywide shakedown. William Girdler, of Abby and Grizzly fame, directs a film that's so action packed it will leave you gobsmacked! Come see Pam Grier bust a cap in the mob's rear in Sheba, Baby!
Director

William Girdler
Starring

Pam Grier, Austin Stoker, D'Urville Martin, Rudy Challenger, Richard Merrifield
Year

1975
Rated

PG
Country

USA
Format

35mm
Running Time

90 minutes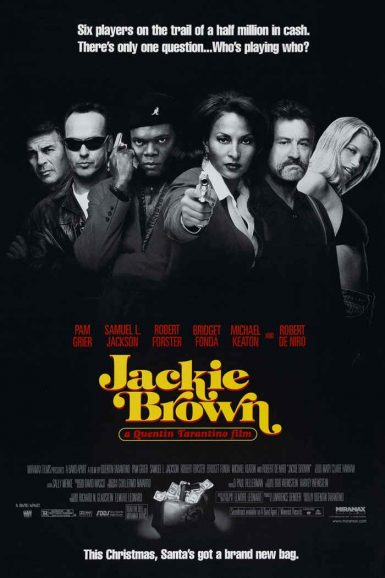 Jackie Brown (20th Anniversary)
20th Anniversary Celebration!
A stewardess, a gun runner, a bail bondsman, a federal agent, an ex-con and a stoned-out beach bunny are all on the trail of half-million dollars in Quentin Tarantino's Jackie Brown, a mesmerizing, all-star adaptation of Elmore Leonard's novel Rum Punch. But who's getting played and who's gonna make the big score?
"This is the movie that proves Tarantino is the real thing, and not just a two-film wonder boy. It's not a retread of Reservoir Dogs or Pulp Fiction, but a new film in a new style, and it evokes the particular magic of Elmore Leonard – who elevates the crime novel to a form of sociological comedy. 4 Stars." – Roger Ebert
Kim Morgan discusses Jackie Brown on the New Beverly blog.
Read an Entertainment Weekly cover story on Jackie Brown in Tarantino's Vault.
View the full set of Spanish lobby cards for Jackie Brown in Tarantino's Vault.
Director

Quentin Tarantino
Starring

Pam Grier, Robert Forster, Samuel L. Jackson, Bridget Fonda, Michael Keaton, Robert De Niro, Michael Bowen, Chris Tucker
Year

1997
Rated

R
Country

USA
Format

35mm
Running Time

154 minutes