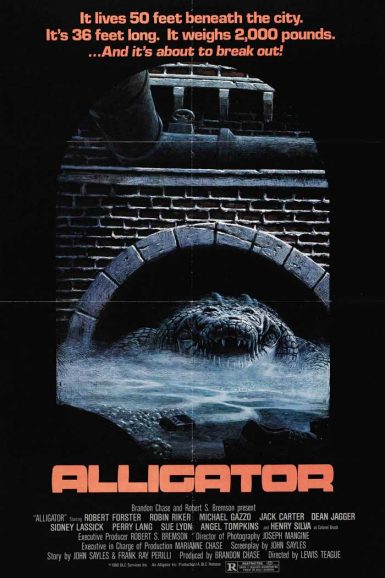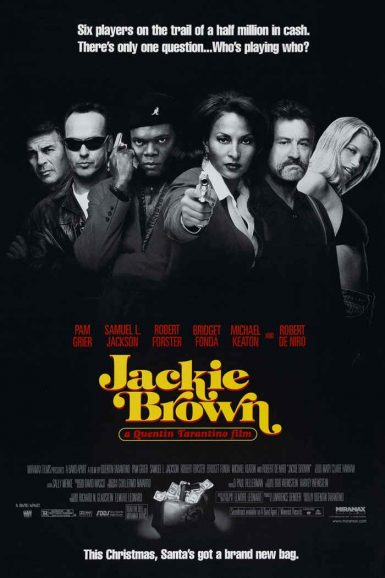 Alligator (Robert Forster In Person!)
Jackie Brown (20th Anniversary)
Gorgeous 35mm print from Quentin Tarantino's personal archive!
Buy Tickets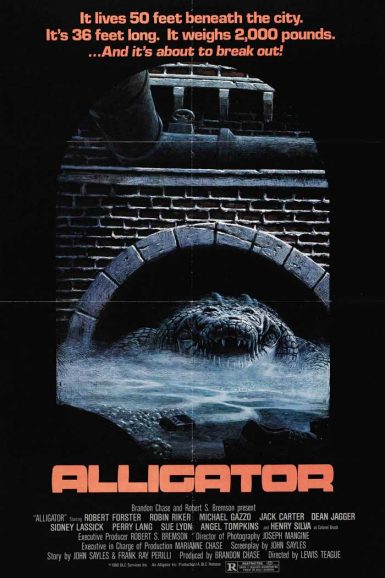 Alligator (Robert Forster In Person!)
Just added: Robert Forster will join us IN PERSON, schedule permitting, on Tuesday, September 5th, for a Q&A between Alligator and Jackie Brown. 
Beneath those manholes, a man-eater is waiting… every mother's nightmare proves true as a pet Alligator gets flushed then grows to gigantic proportions on a diet of discarded lab animals in the dark sewers under a modern city. It's 36 feet long and weighs 2000 pounds. Nobody knows it's down there except the people it eats. Starring Jackie Brown's Robert Forster and featuring a fright-filled, quick-witted script by indie auteur John Sayles!
"Suspense is frequently as genuine as its wit and its fond awareness of the clichés" – Vincent Canby, The New York Times
"Thanks to a witty John Sayles script, solid performances, effective effects and Lewis Teague's spirited B-level direction, this monster movie crawls out of the creature feature pack and delivers old-fashioned entertainment with comic and satirical footnotes." – Kim Newman, Empire
Director

Lewis Teague
Starring

Robert Forster, Robin Riker, Michael V. Gazzo, Dean Jagger, Sydney Lassick, Jack Carter, Perry Lang, Henry Silva
Year

1980
Rated

R
Country

USA
Format

35mm
Running Time

91 minutes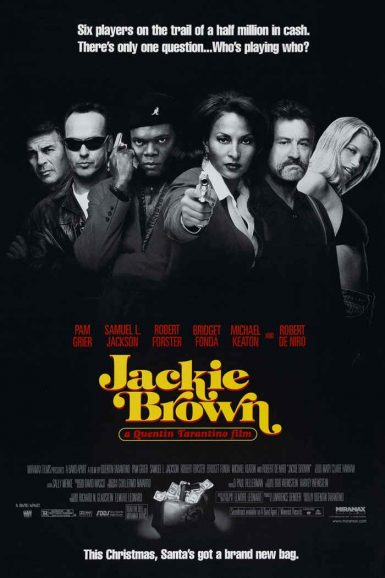 Jackie Brown (20th Anniversary)
20th Anniversary Celebration!
A stewardess, a gun runner, a bail bondsman, a federal agent, an ex-con and a stoned-out beach bunny are all on the trail of half-million dollars in Quentin Tarantino's Jackie Brown, a mesmerizing, all-star adaptation of Elmore Leonard's novel Rum Punch. But who's getting played and who's gonna make the big score?
"This is the movie that proves Tarantino is the real thing, and not just a two-film wonder boy. It's not a retread of Reservoir Dogs or Pulp Fiction, but a new film in a new style, and it evokes the particular magic of Elmore Leonard – who elevates the crime novel to a form of sociological comedy. 4 Stars." – Roger Ebert
Kim Morgan discusses Jackie Brown on the New Beverly blog.
Read an Entertainment Weekly cover story on Jackie Brown in Tarantino's Vault.
View the full set of Spanish lobby cards for Jackie Brown in Tarantino's Vault.
Director

Quentin Tarantino
Starring

Pam Grier, Robert Forster, Samuel L. Jackson, Bridget Fonda, Michael Keaton, Robert De Niro, Michael Bowen, Chris Tucker
Year

1997
Rated

R
Country

USA
Format

35mm
Running Time

154 minutes