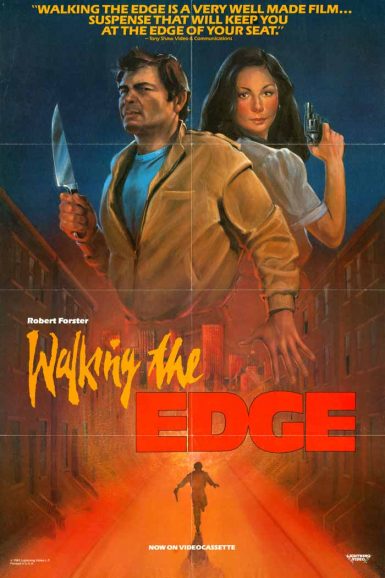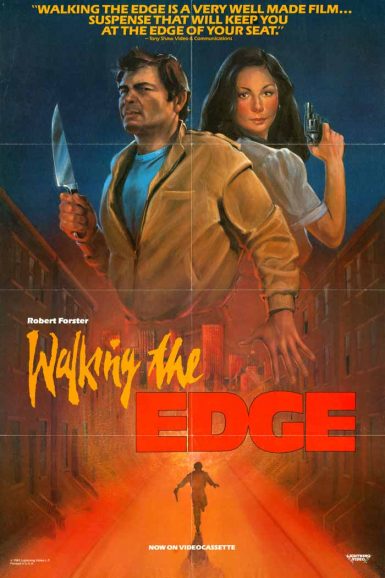 Walking the Edge
Jackie Brown's Robert Forster is a cabby pushed past the breaking point when he picks up Nancy Kwan, a desperate woman on the hunt for vengeance, in the tough, ultra-violent crime thriller Walking the Edge. Brought together by chance, the unlikely pair must unite to survive the mean streets of Los Angeles and outgun a vicious gang of killers, led by Maniac's Joe Spinell, that's hot on their heels.
Director

Norbert Meisel
Starring

Nancy Kwan, Robert Forster, Joe Spinell
Year

1983
Rated

R
Country

USA
Format

35mm
Running Time

94 minutes
Slithis
Finally, nature unleashes its revenge from the depths of the Venice canals! Spawned by pollution from nuclear waste, our worst nightmare comes to life as a scaly muck-monster terrorizes the citizens of California's picturesque seaside town. Now it's up to a high school teacher and his odd assortment of friends to stop the radioactive beast's bloody reign of carnage in Slithis.
Director

Stephen Traxler
Starring

Alan Blanchard, Judy Motulsky, J.C. Claire, Dennis Falt, Mello Alexandria
Year

1978
Rated

PG
Country

USA
Format

35mm
Running Time

87 minutes