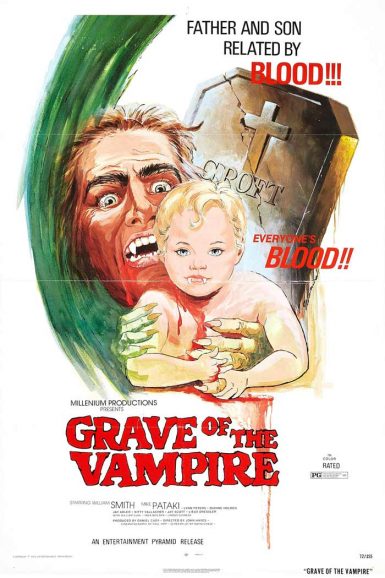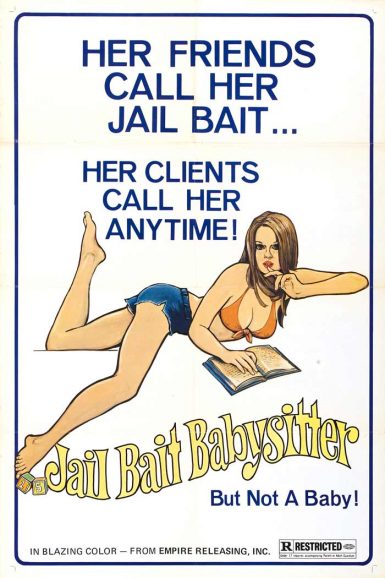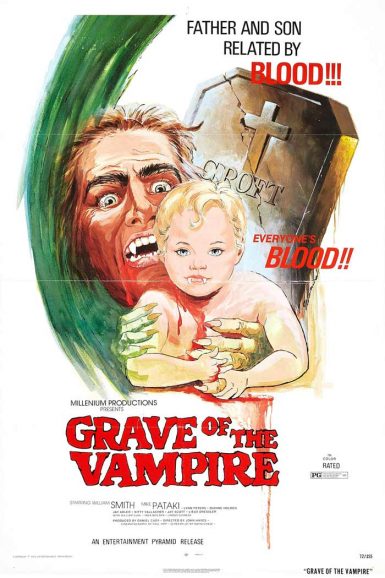 Grave of the Vampire
A diabolical battle between father and son from a screenplay by The Sopranos creator David Chase! When Caleb Croft (Michael Pataki) rises from his grave, no one will be safe. But when he attacks a young woman, their unholy union spawns a half human, half vampire baby, bottle-fed on blood. As the cursed boy grows into a doomed young man (William Smith), he vows to find his father and end their cursed bloodline forever.
Marc Edward Heuck discusses Grave of the Vampire on the New Beverly blog.
Director

John Hayes
Starring

William Smith, Michael Pataki, Lyn Peters, Diane Holden
Year

1972
Country

USA
Format

35mm
Running Time

89 minutes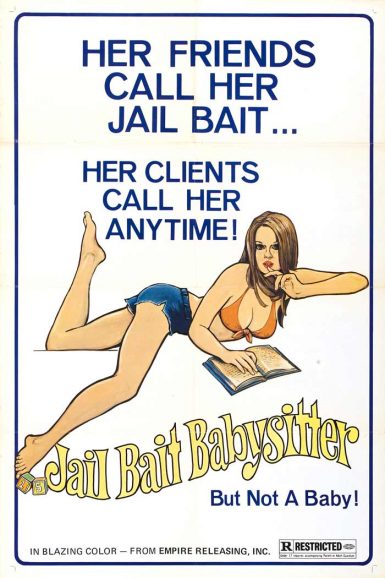 Jailbait Babysitter
Her friends call her jail bait… her clients call her anytime! Beautiful but naive 17-year-old Vicki discovers the fringe benefits of babysitting: parties, music, boys and sex. But when one teen toga party gets wildly out of hand, she's kicked to the curb by the homeowners and promptly picked up by a high class hooker, who takes her under her wing, giving her a taste of the good life in this sizzling coming-of-age morality tale from Grave of the Vampire director John Hayes.
Director

John Hayes
Starring

Therese Pare, Roscoe Born, Lydia Wagner
Year

1977
Rated

R
Country

USA
Format

35mm
Running Time

94 minutes