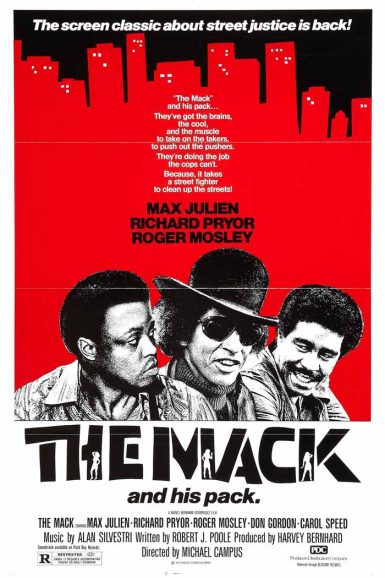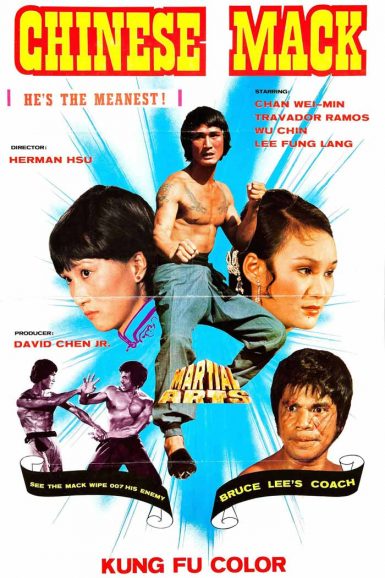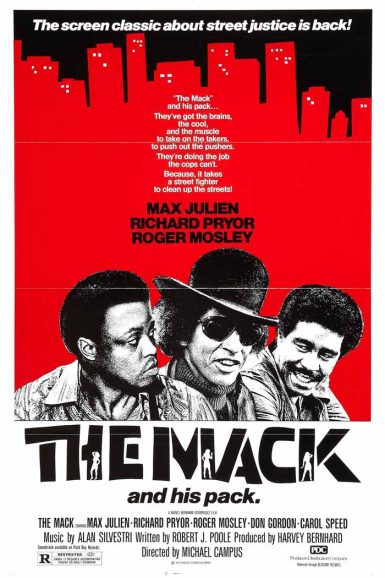 The Mack
Rare 1983 reissue print of The Mack with an alternate score by Alan Silvestri that's not available on dvd. The Mack & his pack are back!
Back on the streets of Oakland following a few years in the slammer, Goldie (Max Julien) reunites with Slim (Richard Pryor) and Lulu (Carol Speed) to become The Mack, the biggest pimp and hustler in town. But the flashy increase in status & finances brings unwanted & dangerous attention. One of the most influential films in hip hop culture, it can also be seen on Gary Oldman's tv in True Romance. When Oldman's Drexl points out that Christian Slater's Clarence isn't paying attention to the breasts on screen, he responds: "I ain't looking at the movie because I already seen it seven years ago. It's The Mack. Max Julian, Carol Speed and Richard Pryor."
Kim Morgan discusses The Mack on the New Beverly blog.
Director

Michael Campus
Starring

Max Julien, Don Gordon, Richard Pryor, Carol Speed, Roger E. Mosley, Dick Williams
Year

1973
Rated

R
Country

USA
Format

35mm
Running Time

95 minutes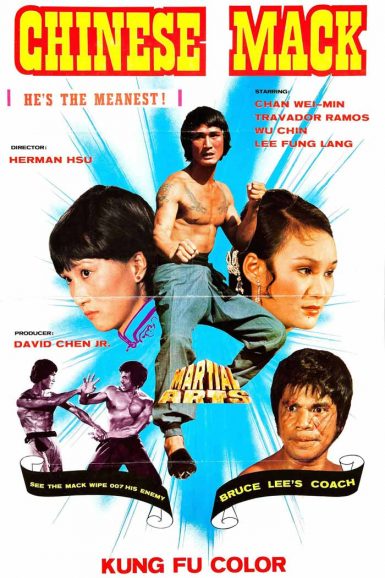 The Chinese Mack
Real-life Triad leader and Hong Kong action star Chan Wai-Man headlines The Chinese Mack, a fight-filled martial arts slug-fest from the golden year of 1974! In the scenic countryside, an expert kung fu student is taught the deadly art of the "death blows." With his schooling finished, he heads to the big city to earn his fortune. But when he's seduced by the sins of the flesh, he'll have to battle his way out of the darkness.
Director

Herman Hsu
Starring

Chan Wei-Min, Travador Ramos, Wu Chin, Lee Fung Lang
Year

1974
Country

Hong Kong
Format

35mm
Running Time

102 minutes