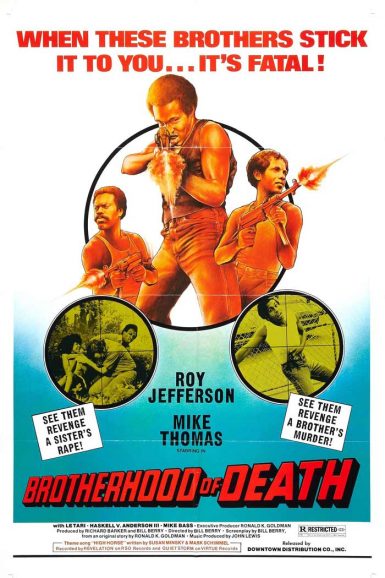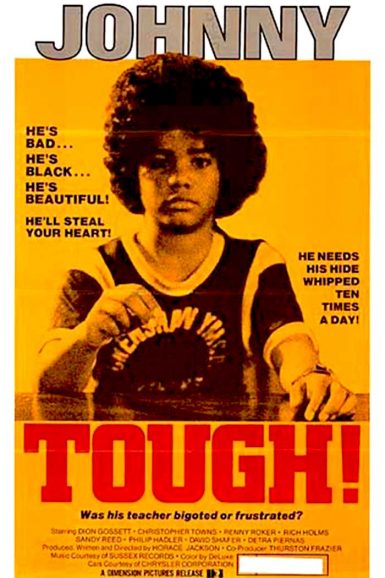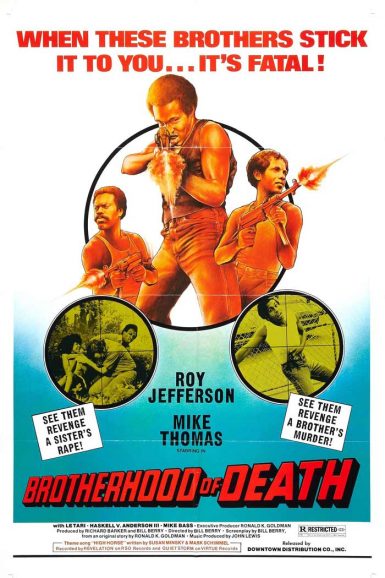 Brotherhood of Death
Vietnam was a picnic compared to the war they were about to fight back home! Three vets become vigilantes as the Brotherhood of Death fight fire with fire to dole out righteous payback to the Klu Klux Klan in this explosive, action-packed drive-in epic! Washington Redskins wide receiver Roy Jefferson stars with various teammates making supporting appearances.
Director

Billy Berry
Starring

Roy Jefferson, Le Tari, Haskell Anderson, Mike Thomas
Year

1976
Rated

R
Country

USA
Format

35mm
Running Time

78 minutes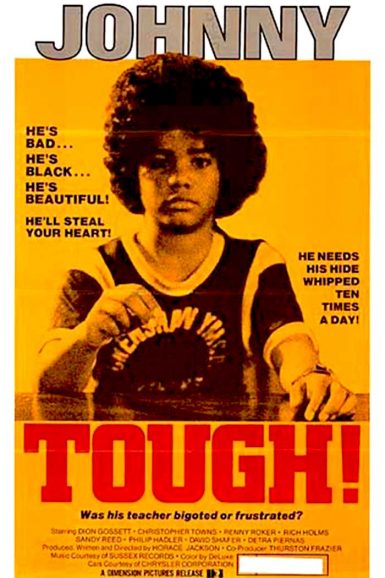 Johnny Tough
He's bad… he's black… he's beautiful… and tough! And that's no jive. Johnny Tough is an extremely rare, socially conscious Blaxploitation update of François Truffaut's The 400 Blows, transporting the story to the desolate urban sprawl of '70s Los Angeles to follow a mischievous kid and his constant clashes at school, and on the street, with the white establishment.
"Four decades later, Tough might not be the best made or known Blaxploitation feature ever made, but it remains one of the most interesting films of the genre." – Michael A. Gonzales, Ebony
Marc Edward Heuck discusses Johnny Tough director Horace Jackson on the New Beverly blog.
Director

Horace Jackson
Starring

Dion Gossett, Christopher Townes, Renny Roker, Rich Holms, Sandy Reed
Year

1974
Rated

R
Country

USA
Format

35mm
Running Time

85 minutes