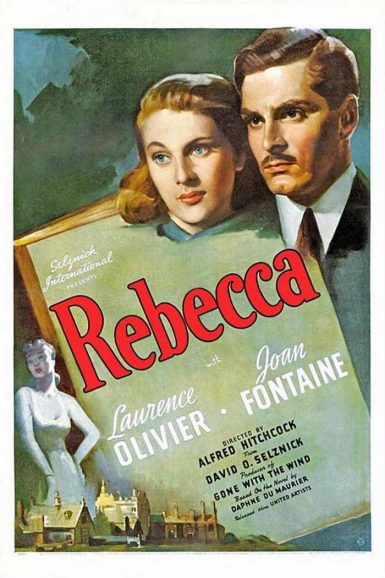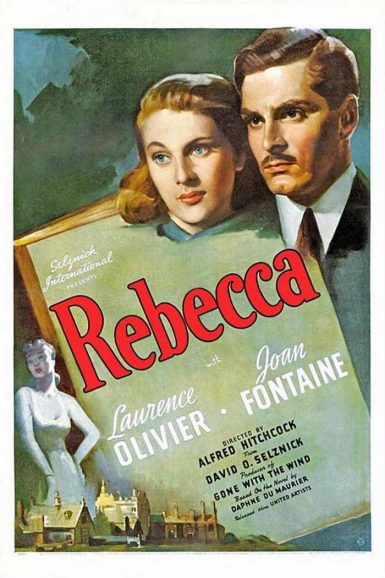 Rebecca
The Academy Award Best Picture winning 1940 gothic thriller Rebecca stands as one of producer David O. Selznick and director Alfred Hitchcock's greatest screen achievements. Adapted from the best selling novel by Daphne du Maurier, it tells the story of a young woman (Joan Fontaine) who falls in love with a wealthy aristocrat in Monte Carlo and is swiftly whisked back to his grand mansion as his new wife. There she is met by the brusque house manager Mrs. Danvers (Judith Anderson), who thinks she doesn't hold a candle to the late lady of the house, Rebecca. Memories and echoes of Rebecca permeate the house, and mystery still surrounds how she met her untimely demise. Details slowly emerge and more is learned about the unhappy history, with groundbreaking revelations coming fast and furious towards the end. Anchored by fantastic Oscar nominated performances by Fontaine and Anderson, Rebecca is a timeless tale of love and loss that still holds moviegoers firmly in thrall.
"An altogether brilliant film, haunting, suspenseful, handsome and handsomely played." – Frank S. Nugent, The New York Times
"It is the finest job of direction accomplished by a master director and may justly be called Alfred Hitchcock's masterpiece." – Kate Cameron, New York Daily News
"Hitchcock shows superb technical control and attends to his trademark motifs" – Ben Walters, Time Out
View a collection of Rebecca lobby cards on the New Beverly forum.
Kim Morgan discusses Rebecca on the New Beverly blog.
Director

Alfred Hitchcock
Starring

Laurence Olivier, Joan Fontaine, George Sanders, Judith Anderson, Nigel Bruce, Reginald Denny, C. Aubrey Smith
Year

1940
Country

USA
Format

35mm
Running Time

130 minutes