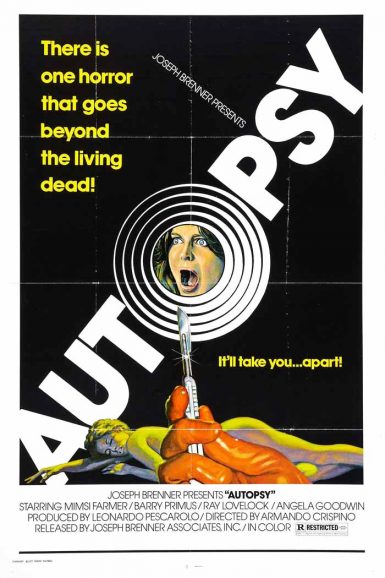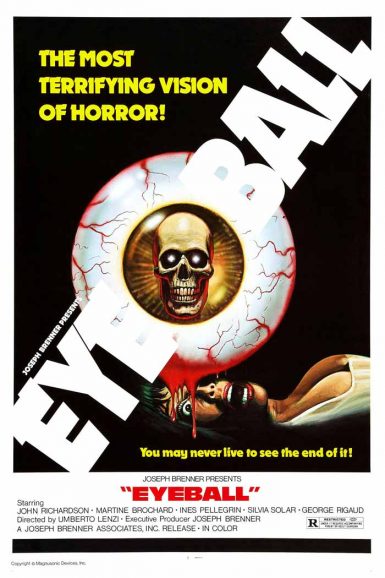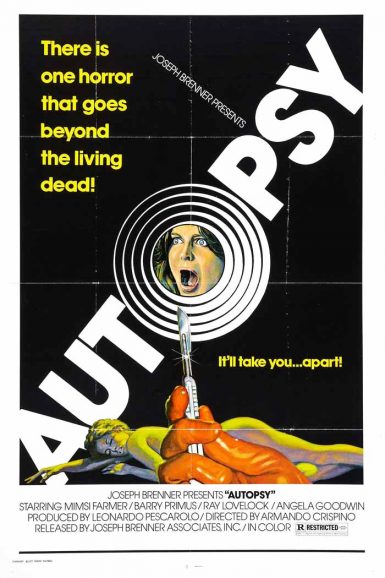 Autopsy
A rash of suicides blamed on a summer heatwave hit Rome in Armando Crispino's chilling giallo Autopsy. When a pathology student (Four Flies on Grey Velvet's Mimsy Farmer) investigates, she soon discovers that someone is taking advantage of this sunspot suicide outbreak to hide their brutal murder spree. As she begins to have nightmarish hallucinations, she'll have to uncover the true killer before becoming his next victim. Featuring actual morgue footage and an eerie Ennio Morricone score, Autopsy is a twisted Euro horror classic that's impossible to forget.
Director

Armando Crispino
Starring

Mimsy Farmer, Barry Primus, Ray Lovelock, Carlo Cattaneo
Year

1975
Rated

R
Country

Italy
Format

35mm
Running Time

81 minutes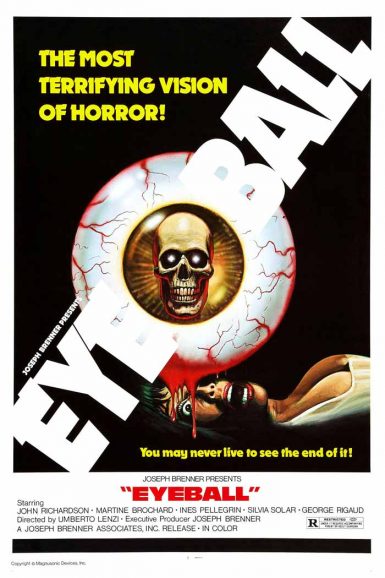 Eyeball
Witness the most blinding horror ever seen in in Umberto Lenzi's giallo proto-slasher Eyeball. A group of American tourists on a tour bus trip to Spain get picked off one by one by a killer in a red raincoat who carves out his victim's eyes. Featuring stylish photography and a stellar Bruno Nicolai score, Eyeball is a sleazy whodunit from the notorious director of Cannibal Ferox that will have you on the edge of your seat guessing until the end. How far can you go before your eyes leave your body?
Director

Umberto Lenzi
Starring

John Richardson, Martine Brochard, Ines Pellegrin, Silvia Solar, George Rigaud
Year

1975
Rated

R
Country

Italy/Spain
Format

35mm
Running Time

82 minutes