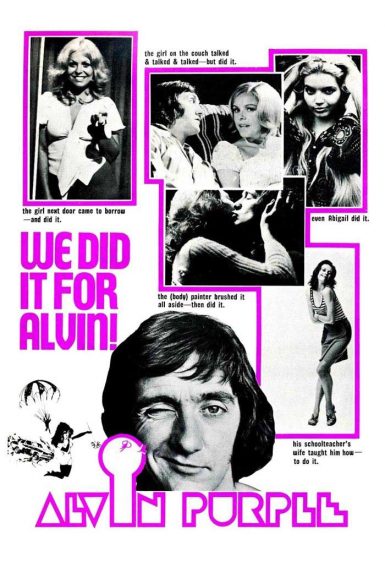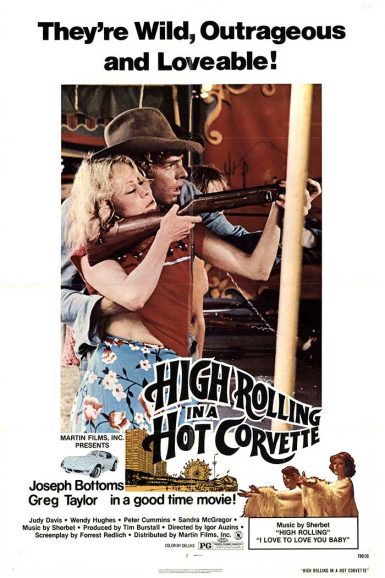 Alvin Purple
High Rolling in a Hot Corvette
Buy Tickets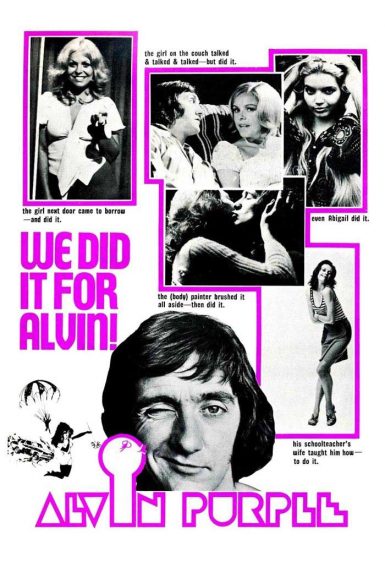 Alvin Purple
One of the key titles in Australia's 'Ozploitation' wave of the '70s! The tagline shouted: "The success of our whole operation is in your hands: I can supply the patients, but you must satisfy them!" An unassuming, but oversexed average Joe named Alvin Purple (Graeme Blundell) is advised by his platonic girl friend to seek psychological help. Ironically, Alvin ends up recruited by his new doctor as a sex therapist to engage in thawing out a number of frigid female patients, bringing them back to a normal level of desire.
"This frothy sex comedy holds a special place in Australian cinematic history: it broke ground in its frank depiction of sex on-screen, quickly became the biggest hit in the country, and, when it was distributed overseas, became the film that clued the rest of the world in to the treasures of Australian cinema." – FilmFanatic.org
The Guardian writes about Alvin Purple and the raunchy heart of 1970s Ozploitation films.
Marc Edward Heuck discusses Alvin Purple on the New Beverly blog.
Director

Tim Burstall
Starring

Graeme Blundell, George Whaley, Jacki Weaver, Penne Hackforth Jones, Elli Maclure, Noel Ferrier, Jill Forster
Year

1973
Rated

R
Country

Australia
Format

35mm
Running Time

87 minutes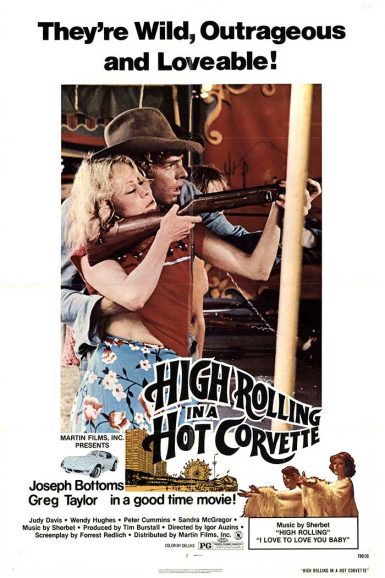 High Rolling in a Hot Corvette
Two hedonistic carnies (Joseph Bottoms, Grigor Taylor) hit the road for kicks and are picked up by a drug dealer whom they promptly mug, stealing his car, cash and goods. Barrelling along, they pick up an aimless hitchhiker (Judy Davis of Naked Lunch & Barton Fink in her debut role), and soon perpetrate a bungled robbery. Too bad their drug dealer victim just happens to be a mobster who's now hopping mad and hot on their trail to recover his stash and car. Free-flowing chaos reins as the film careens towards its climax.
Marc Edward Heuck discusses High Rolling in a Hot Corvette on the New Beverly blog.
Director

Igor Auzins
Starring

Joseph Bottoms, Greg Taylor, Judy Davis, Wendy Hughes, Peter Cummins, Sandra McGregor
Year

1977
Rated

PG
Country

Australia
Format

35mm
Running Time

89 minutes