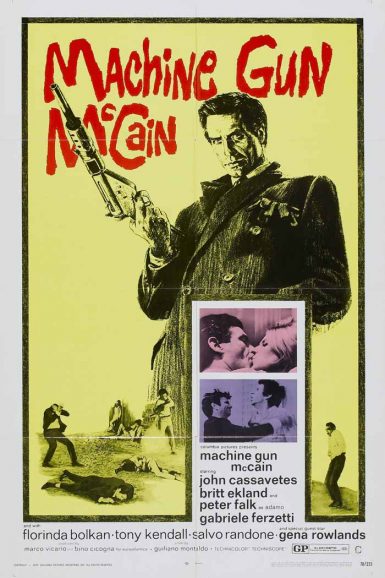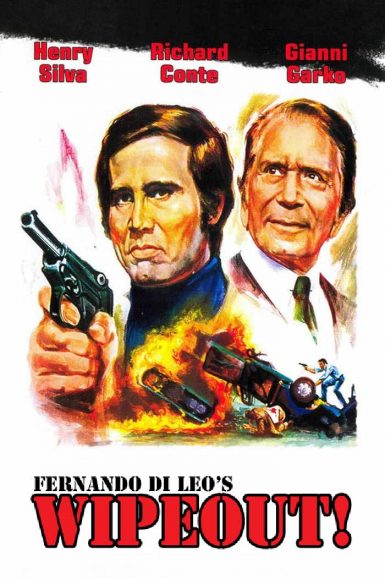 Machine Gun McCain (IB Tech Print!)
Vibrant IB Technicolor 35mm Print!
Wipeout!
Buy Tickets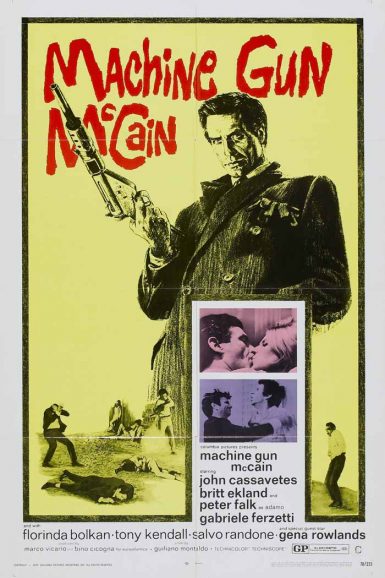 Machine Gun McCain (IB Tech Print!)
Recently released from prison, Machine Gun McCain (John Cassavetes) returns to a life of crime, only to find himself a pawn in a ruthless mob rebellion. But nobody stands between McCain and his money… or his machine gun, erupting an all-out gang war.
"Haunted by a score by Ennio Morricone, Machine Gun McCain is a to-the-bone genre film…  as tight yet rigorous as a crime film could be asked to be." – Chris Cabin, Slant
Kim Morgan discusses Machine Gun McCain on the New Beverly blog.
Director

Giuliano Montaldo
Starring

John Cassavetes, Britt Ekland, Peter Falk, Gabriele Ferzetti, Luigi Pistilli, Florinda Bolkan and Gena Rowlands
Year

1969
Rated

GP
Country

Italy
Format

IB Technicolor 35mm
Running Time

95 minutes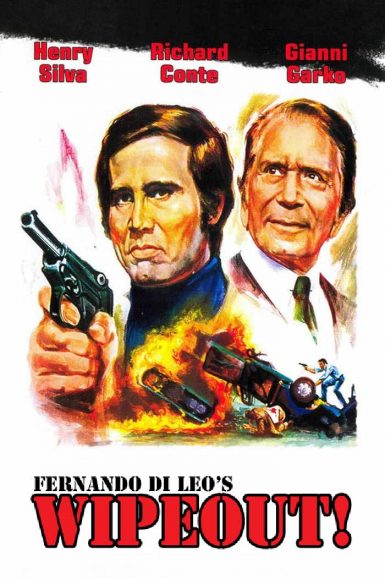 Wipeout!
Calling all Italian genre film fans: Fernando Di Leo's Wipeout (aka The Boss) is a vicious, gritty & uncompromising mafia masterpiece mixing poliziotteschi thrills with true-to-life mob brutality. When a gangland assassin (the unmistakable Henry Silva) uses a bomb to decimate a rival clan, the lone survivor (Pier Paolo Capponi from Argento's The Cat o' Nine Tails) vows vengeance against the hit man and his employers, resulting in an explosive war that threatens to engulf them all. Yes, a lot of people are going to die and only one can truly be The Boss! Featuring The Godfather's Richard Conte and New Bev fave Gianni Garko, plus an amazing score by frequent Di Leo collaborator Luis Bacalov!
"Structured as a rising tide of treachery, the characters coolly sacrificing their closest associates to trade their way up the power chain." – The New York Times
Sean Axmaker explores the work of Fernando Di Leo in a piece for Fandor: Fernando Di Leo, in the Shadow of The Godfather
Director

Fernando Di Leo
Starring

Henry Silva, Richard Conte, Gianni Garko
Year

1973
Rated

R
Country

Italy
Format

35mm
Running Time

109 minutes