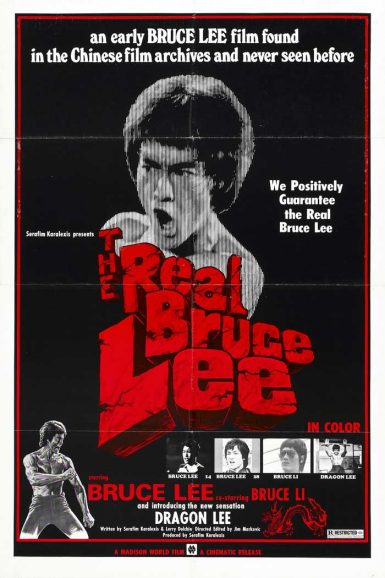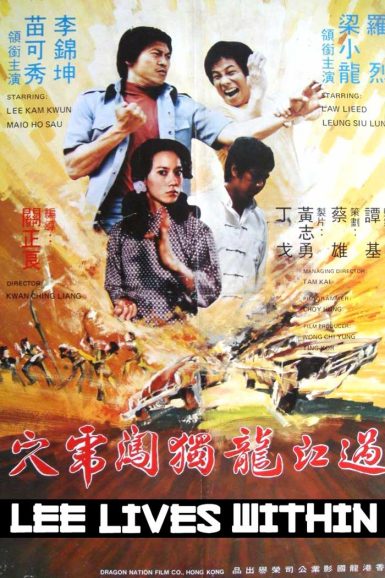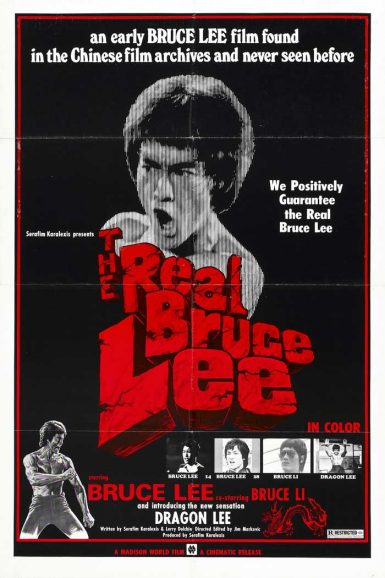 The Real Bruce Lee
In the tidal wave of Bruceploitation martial arts homages, tributes and knockoffs following the untimely death of Bruce Lee, few are more ridiculously entertaining than The Real Bruce Lee ("We positively guarantee the Real Bruce Lee" shouts the poster), a bold-faced cash grab mashing together rediscovered childhood footage of the real Bruce, pseudo-documentary spiel, a highlight reel of his greatest imitator, Bruce Li, and a kung fu feature starring Dragon Lee modeled after Bruce's Fist of Fury.
Marc Edward Heuck discusses The Real Bruce Lee on the New Beverly blog.
Director

Jim Markovic
Starring

Bruce Lee, Bruce Li, Dragon Lee
Year

1979
Country

Hong Kong/USA
Format

35mm
Running Time

99 minutes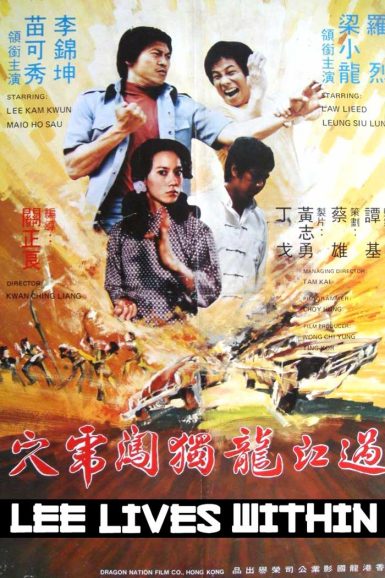 Lee Lives Within
In the grindhouse fervor for martial arts films in the wake of Bruce Lee's breakout success, unscrupulous distributors rushed to slap his name on a seemingly endless supply of unrelated Hong Kong imports. In the explosive Lee Lives Within (aka Showdown at the Equator), a team of kung fu crimebusters infiltrate a local gang, igniting a war in the streets.
Marc Edward Heuck discusses Lee Lives Within on the New Beverly blog.
Director

Kwan Ching-Liang
Starring

Bruce Liang, Lo Lieh, Nora Maio
Year

1978
Country

Hong Kong
Format

35mm
Running Time

86 minutes