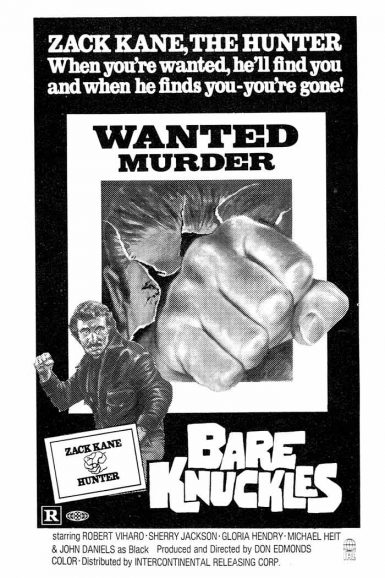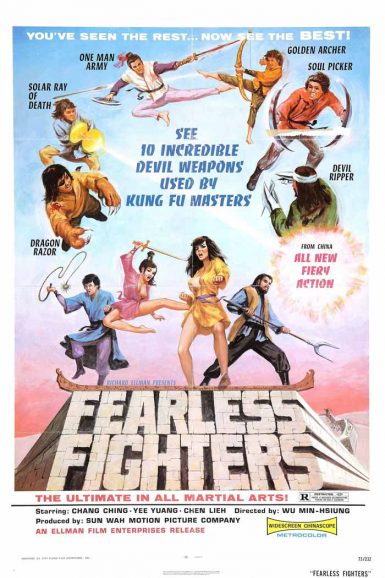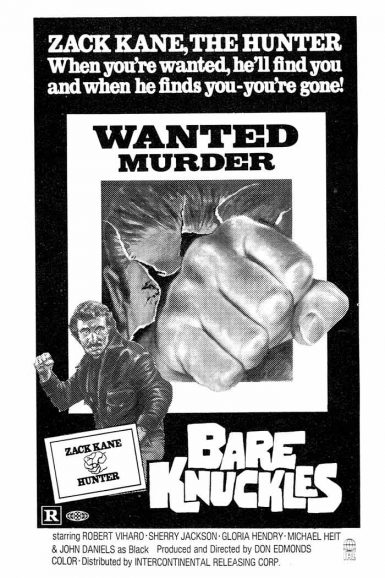 Bare Knuckles
The action-packed '70s insanity you've always needed in your life but didn't know existed! Robert Viharo is manhunter Zack Kane, a hirsute he-man not afraid to flex his muscles AND show off his flute playing skills. When you're wanted, he'll find you. And in this rough 'n tumble slug fest, he's hot on the heels of a serial killer slashing women on the streets of LA. Written, directed & produced by exploitation icon / Ilsa: She Wolf of the SS helmer Don Edmonds, Bare Knuckles features slick cinematography by Dean Cundey and choice supporting roles for blaxploitation vet John Daniels and former child star Sherry Jackson.
Read the excellent Bleeding Skull! review.
Check out a collection of Bare Knuckles ad mats on the New Beverly forum.
Director

Don Edmonds
Starring

Robert Viharo, Sherry Jackson, Michael Heit, Gloria Hendry
Year

1977
Rated

R
Country

USA
Format

35mm
Running Time

91 minutes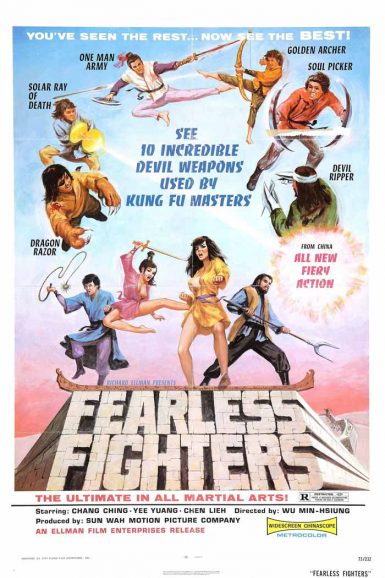 Fearless Fighters
The foremost masters of the martial arts assemble for the ultimate battle of kung fu! Only widescreen CinemaScope can encompass all the high-flying action and flashing, slashing devil weapons in this grindhouse chop-socky classic. Super swordsmen, zombie bandits, deadly scissor hands, acrobatic stuntwork and characters named Soul Picker, Dragon Razor, One Man Army and the Solar Ray of Death cut through the screen in this energetic extravaganza of lightning fast violence and unrelenting revenge.
Director

Wu Min-Hsiung
Starring

Chang Ching, Yee Yuang, Chen Lieh
Year

1971
Rated

R
Country

Hong Kong/Taiwan
Format

35mm
Running Time

82 minutes