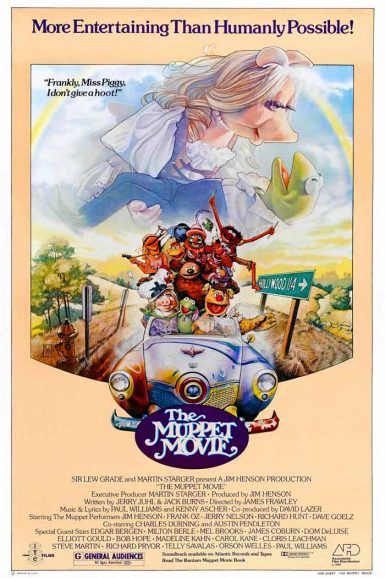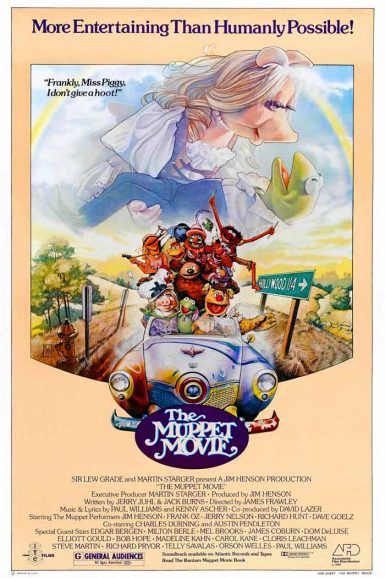 The Muppet Movie
We salute Jim Henson's birthday with the most sensational, inspirational, celebrational, muppetational movie of all time! Kermit packs up a life in the swamp to head out on an outrageous cross country trip to pursue a showbiz life in Hollywood, picking up new felt-lined friends on his hysterically heartwarming, song-fueled, all-star-cameo-packed-journey. It's more entertaining than humanly possible and will have you humming all day! Someday we'll find it, the rainbow connection. The lovers, the dreamers, and me.
"If you can figure out how they were able to show Kermit pedaling across the screen, then you are less a romantic than I am: I prefer to believe he did it himself." – Roger Ebert
"Demonstrates once again that there's always room in movies for unbridled amiability when it's governed by intelligence and wit." – Vincent Canby, The New York Times
Read more about The Muppet Movie on the New Beverly blog.
Director

James Frawley
Starring

Jim Henson, Frank Oz, Jerry Nelson, Richard Hunt, Dave Goelz, Charles Durning, Austin Pendleton
Year

1979
Rated

G
Country

UK/USA
Format

35mm
Running Time

1979