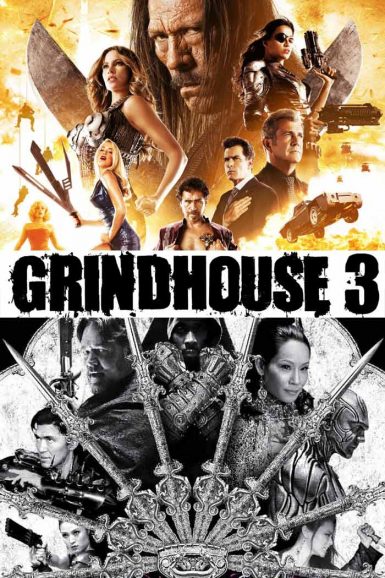 Grindhouse 3 (Machete Kills & The Man With The Iron Fists)
Buy Tickets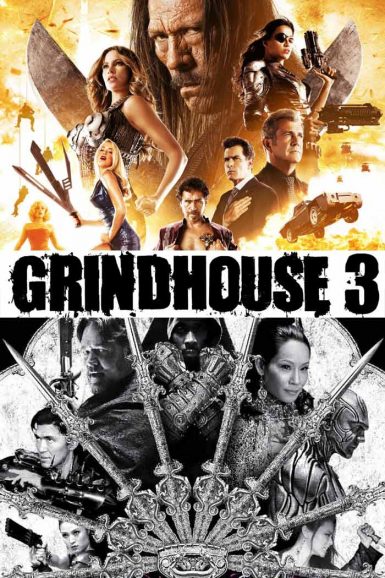 Grindhouse 3 (Machete Kills & The Man With The Iron Fists)
An action-packed double feature explosion of grindhouse insanity! See two fiercely entertaining features plus trailers and other once-in-a-lifetime surprises for the price of a single ticket!
Machete Kills
2013, USA, 107 min, 35mm
Directed by Robert Rodriguez
Starring Danny Trejo, Mel Gibson, Demián Bichir, Amber Heard, Michelle Rodriguez,
Sofía Vergara, Charlie Sheen, Jessica Alba, Lady Gaga, Antonio Banderas, Walton Goggins, Cuba Gooding Jr.
"F.B.I. C.I.A. D.E.A. all rolled into one…" He's Machete and he's back in Machete Kills! With a missile aimed at Washington, none other than the President himself (Charlie Sheen credited as Carlos Estevez) recruits Machete to kill mad super villain (Demian Bichir) holding D.C. hostage. He's gotta save the world, all while avenging his girlfriend, and avoiding a brothel full of killer women and a face-changing bounty hunter hot on his tail. And what's with the weapons tech billionaire (Mel Gibson) who seems to be pulling all the strings? Everything about this sequel is bigger, badder and more explosive. The action, the tools, the violence are all notched-up ad absurdum. Machete might even have to go into space!
The Man With The Iron Fists
2012, USA, 95 min, 35mm
Directed by RZA
Starring RZA, Russell Crowe, Cung Le, Lucy Liu,
Byron Mann, David Bautista, Jamie Chung
RZA stars in, directs, cowrites and co-composes the score for the martial arts film The Man with the Iron Fists. An homage to the kung fu flicks that influenced his Wu-Tang Clan crew, the movie concerns RZA's Blacksmith who forges weapons for the many warring factions who inhabit his town of Jungle Village. The town has just seen the theft of a great quantity of gold from the Emperor by the Lion Clan. The Lions suspect Blacksmith of aiding one of their pursuers and cut off his arms as punishment. He becomes the character referred to in the title by fashioning replacement appendages out of metal and seeks revenge with the help of Russell Crowe's Jack Knife, a British soldier. With masterful action choreography by Cory Yuen and a hype soundtrack that includes songs by Kanye West, The Black Keys and, of course, the Wu-Tang Clan, The Man with the Iron Fists is a rollickingly violent and entertaining movie that shows an aptitude for action filmmaking by first timer RZA that many other directors take years to master.