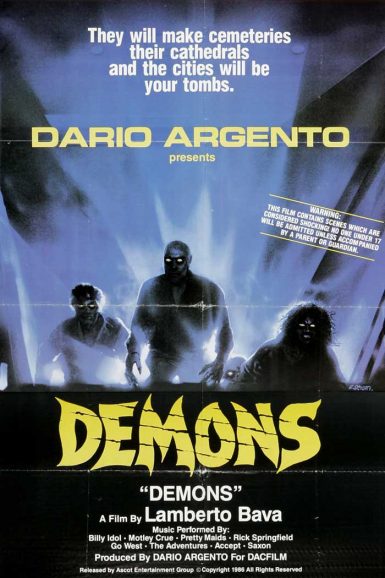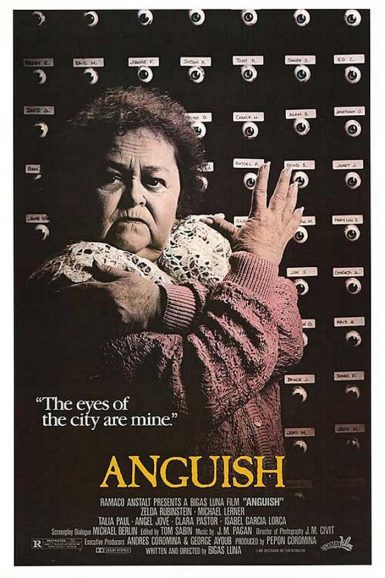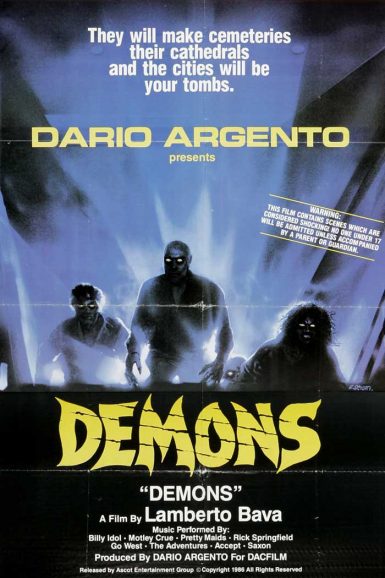 Demons
Producer and co-writer Dario Argento presents Lamberto Bava's Demons, a heavy metal horror blast following a pack of filmgoers desperately trapped in a movie palace with a horde of flesh-hungry fiends. Bava cranks the movie to 11, stylishly delivering buckets of ultraviolent gore to a pulse-pounding Claudio Cimonetti score and a grooving soundtrack of '80s hard rock hits.
"A monument to the horror genre's potential for offering images of irrational Grand Guignol beauty" – Chuck Bowen, Slant
Director

Lamberto Bava
Starring

Urbano Barberini, Natasha Hovey, Karl Zinny, Fiore Argento, Geretta Geretta, Michele Soavi
Year

1985
Country

Italy
Format

35mm
Running Time

88 minutes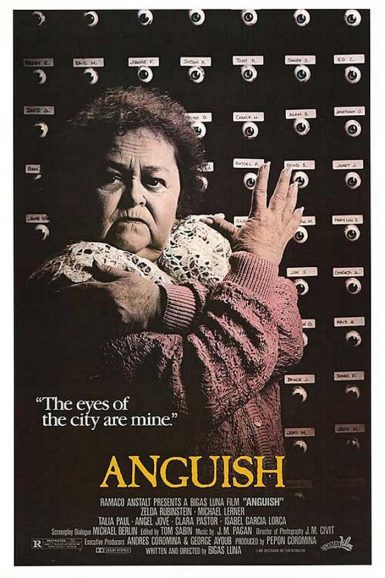 Anguish
A Euro horror head trip blurring the lines between the audience and the nightmares on screen! In acclaimed Spanish director Bigas Luna's movie-going mindbender Anguish, an overbearing mother hypnotizes her son, sending him on a vicious killing spree to collect the eyes of his victims. But as the camera pulls back, it'll have you questioning what is reality and what is just a movie?
"Horror at its most sophisticated and self-reflexive, using cinema itself – its projections and imaginative impacts – as an arena for anxiety-riddled ideas about what it means to surrender ourselves to someone else's sinister, suggestive vision." – Anton Bitel, FilmLand Empire
Director

Bigas Luna
Starring

Zelda Rubinstein, Michael Lerner, Talia Paul, Angel Jove, Clara Pastor
Year

1987
Rated

R
Country

Spain
Format

35mm
Running Time

89 minutes