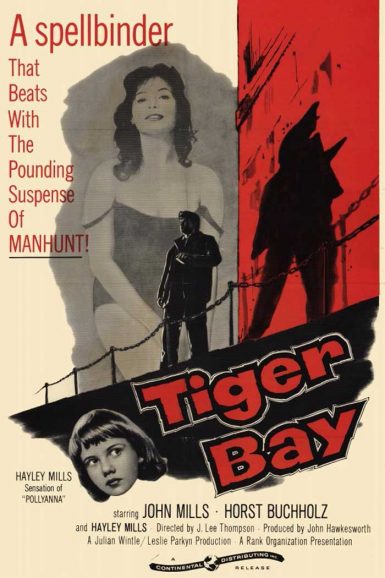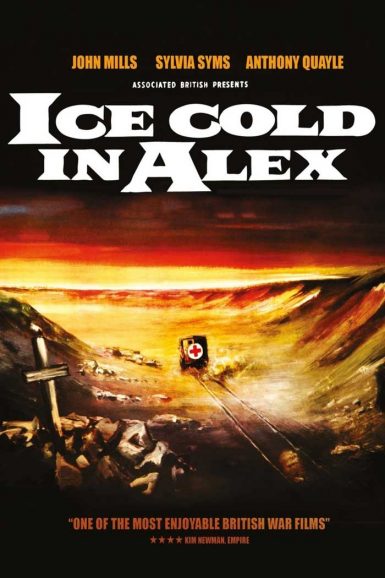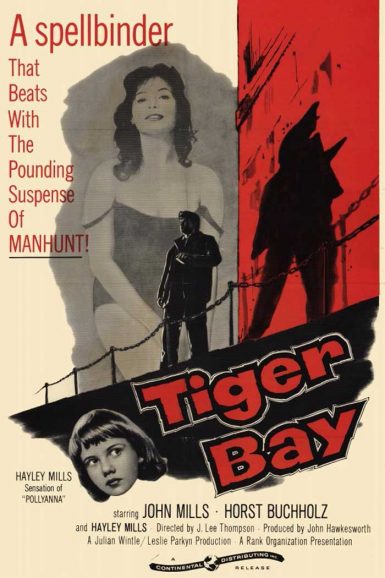 Tiger Bay
J. Lee Thompson landed his first critically acclaimed hit with the suspenseful Tiger Bay, the Silver Bear winner at the Berlin Film Festival. Drawing on the grittiness of Britain's new wave of 'kitchen sink' films like Look Back in Anger (1958), Thompson trails a Polish sailor (Horst Bucholz, The Magnificent Seven) returning to his Cardiff flat to find his girlfriend (Yvonne Mitchell) gone. A very young Hayley Mills (in her film debut) later witnesses the couple fight, resulting in the woman's death. Wanting to keep the gun Bucholz has left behind, she lies to the investigating police inspector (Hayley's real-life dad, John Mills). When Bucholz catches up with her to retrieve the weapon, he's relieved to hear he's in the clear, and the two become friends, with promises made to take her away to sea. But the inspector discovers Hayley's story is made up, and he tracks her down to get the truth. Thompson repeatedly introduces unexpected, character-driven twists, and the ending comes as a startling surprise.
"Young Mills gives a lift to a pic which stacks up as a lively piece of drama." – Variety
"The most conspicuous and fascinating aspect of the British film Tiger Bay is the fluent and winning performance that 12-year-old Hayley Mills gives in the role of a slum child of Cardiff who takes up with a hard-luck murderer." – Bosley Crowther, The New York Times
Marc Edward Heuck discusses Tiger Bay on the New Beverly blog.
Chris D explores director J. Lee Thompson's extensive career on the New Beverly blog.
Director

J. Lee Thompson
Starring

John Mills, Horst Buchholz, Hayley Mills, Yvonne Mitchell, Megs Jenkins, Anthony Dawson
Year

1959
Country

UK
Format

16mm
Running Time

100 minutes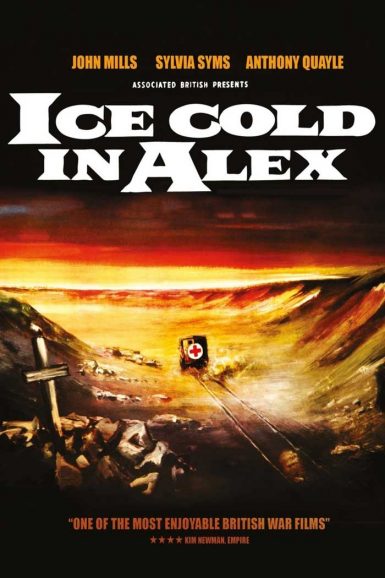 Ice Cold in Alex
An assault by the Afrika Korps on a British post in Tobruk during WW2 results in a chaotic evacuation. An alcoholic captain (John Mills), a sergeant major (Harry Andrews) and two nurses (Sylvia Syms, Diane Clare) escape in an ambulance, fleeing across the desert to reach British lines in Alexandria, Egypt. Along the way, they pick up a friendly, stranded Afrikaner soldier (Anthony Quayle) who proves invaluable when they are plagued with mechanical problems and German patrols. However, as the grueling trek progresses, suspicions within the group may reach a breaking point.
Print courtesy of the British Film Institute
"The ultimate British war film" – Channel 4
"Although the film was closely based on Christopher Landon's best-selling account… Thompson added some flourishes of his own, like the tense sequence in which the ambulance crosses the minefield. According to Mills, this… was largely improvised by Thompson on location in Libya… a sure handling of suspense." – BFI Screen Online
Brian Trenchard-Smith discusses Ice Cold in Alex for Trailers From Hell.
Express UK tracked down Ice Cold in Alex star Sylvia Sims for a rare interview.
The Guardian showcases a collection of photos taken on the set of Ice Cold in Alex.
Marc Edward Heuck discusses Ice Cold in Alex on the New Beverly blog.
Chris D explores director J. Lee Thompson's extensive career on the New Beverly blog.
See a collection of lobby cards under the alternate US title Desert Attack on the New Bev forum.
Director

J. Lee Thompson
Starring

John Mills, Sylvia Syms, Anthony Quayle, Harry Andrews
Year

1958
Rated

Approved
Country

UK
Format

35mm print courtesy of the British Film Institute
Running Time

130 minutes