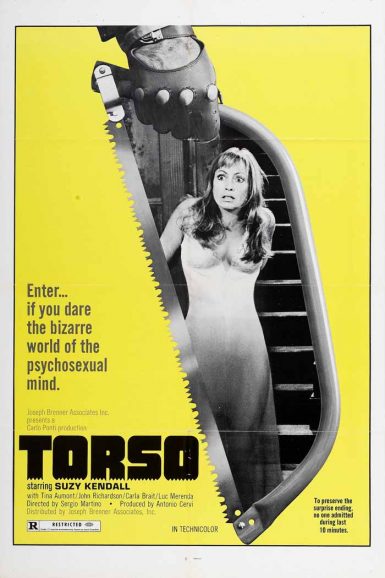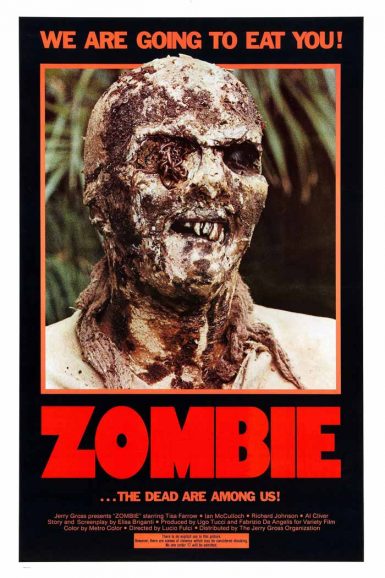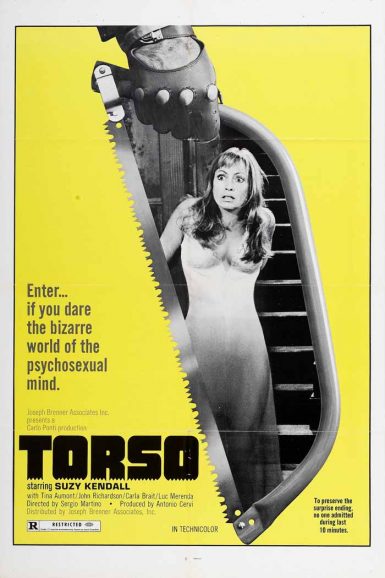 Torso
Sergio Martino's notorious giallo Torso saturates the screen with terror as a hooded maniac stalks & strangles a series of beautiful coeds. But when a group of students decide to cope with tragedy by exploring their desires on a weekend getaway to an isolated country villa, the killer follows, hacksaw in hand. As the body count rises and the tension ratchets to a heart-stopping level, who will be unmasked as the psychosexual sadist? Starring Suzy Kendall (Argento's The Bird with the Crystal Plumage) & Tina Aumont (Fellini's Casanova).
Director

Sergio Martino
Starring

Suzy Kendall, Tina Aumont, Luc Merenda, John Richardson
Year

1973
Rated

R
Country

Italy
Format

35mm
Running Time

92 minutes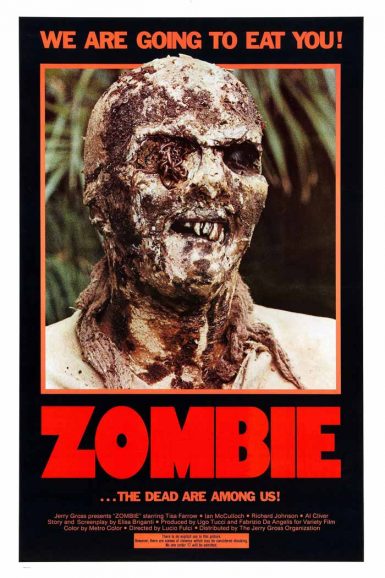 Zombie
Lucio Fulci's splatter classic Zombie is the blood-drenched, gutmunching masterpiece you've been waiting for! Notoriously banned in the UK as a video nasty, Italy's unofficial sequel to Dawn of the Dead follows Tisa Farrow (sister of Mia) and Ian McCulloch travelling to a tropical island in search of her missing father, while the dead rise hungry from their graves.
"AS GORY AS THE LAW ALLOWS… Zombie set new standards for eyeball violence, arterial spurting, maggot infestations, topless skin-diving and zombie table manners!" – Chas. Balun, Gorezone
View the full set of German lobby cards for Zombie on the New Beverly forum.
Director

Lucio Fulci
Starring

Tisa Farrow, Ian Mc Culloch, Richard Johnson, Al Cliver, Auretta Gay, Stefania D'Amario, Olga Karlatos
Year

1979
Country

Italy
Format

35mm
Running Time

91 minutes