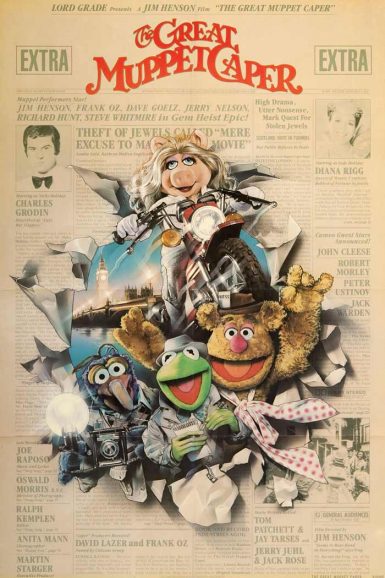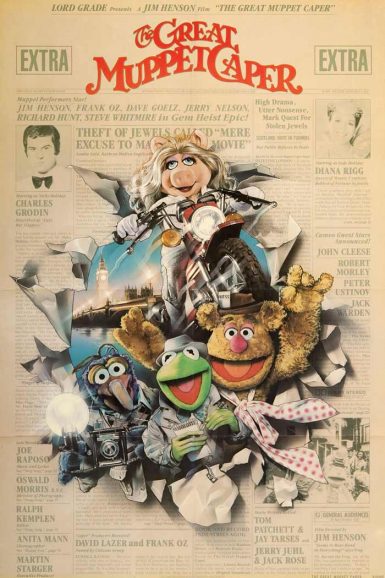 The Great Muppet Caper
Stop the presses! The crime of the century has occurred and investigative reporters Kermit, Fozzie, and Gonzo are out to crack the case in the song-filled, star-studded extravaganza that's the only feature length Muppet Movie directed by the legendary Jim Henson himself! It's a puppet-packed madcap musical mystery with remarkable production numbers, hilarious human performances from Charles Grodin & Diana Rigg, superstar cameos and wall-to-wall felty fun as our fuzzy friends must help catch a group of jewel thieves while singing and dancing across the streets of London with riotously unruly abandon. It's full of action, romance, excitement and non-stop energy in the greatest Muppet tradition!
"All hail Kermit the Frog and Miss Piggy! They've been around for a while, but their romantic possibilities are the revelation of The Great Muppet Caper, the new, sometimes riotously unruly Muppet movie" – Vincent Canby, The New York Times
View a collection of The Great Muppet Caper stills on the New Beverly forum.
Read more about The Great Muppet Caper on the New Beverly blog.
Director

Jim Henson
Starring

Jim Henson, Frank Oz, Dave Goelz, Jerry Nelson, Richard Hunt, Steve Whitmire, Louise Gold, Kathryn Mullen, Charles Grodin, Diana Rigg
Year

1981
Rated

G
Country

UK/USA
Format

35mm
Running Time

97 minutes