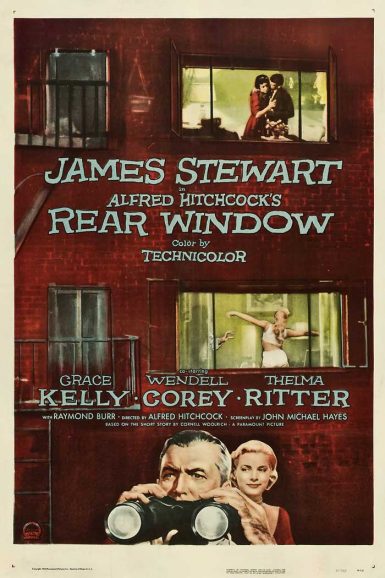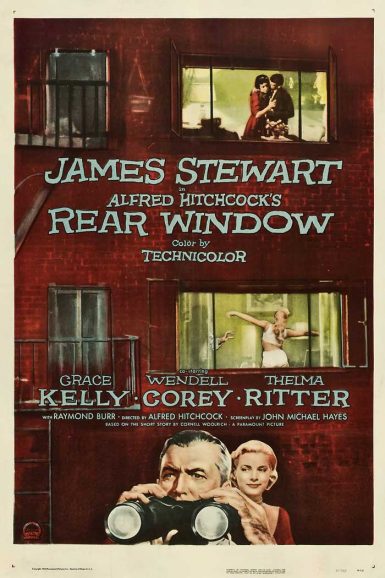 Rear Window
Alfred Hitchcock directs and Jimmy Stewart stars in the immortal classic Rear Window. Quoted, imitated and parodied many times over the years in pop culture, the film still retains its ability to thrill and surprise audiences over a half century later. Stewart plays L.B. Jeffries, a photographer laid up in his apartment with a broken leg. Rooted to his wheelchair, he whiles away his time watching the inhabitants of a nearby building through his window. This leads to his suspicion of a salesman murdering his wife, and its up to Stewart, his girlfriend Lisa (Grace Kelly), his nurse Stella and his cop friend Det. Doyle to get to the bottom of the woman's disappearance, before her husband leaves town for good. With glorious Technicolor cinematography, an ace score by Franz Waxman and the usual masterful direction by Hitchcock, Rear Window will have you on the edge of your seat from the first hint of foul play through to its spine-tingling, hair-raising conclusion.
"This level of danger and suspense is so far elevated above the cheap thrills of the modern slasher films that Rear Window, intended as entertainment in 1954, is now revealed as art." – Roger Ebert
"It's one of Alfred Hitchcock's inspired audience-participation films: watching it, you feel titillated, horrified, and, ultimately, purged." – Michael Sragow, New Yorker
"Its appeal, which goes beyond that of other, equally masterly Hitchcock works, remains undiminished." – Vincent Canby, The New York Times
View a collection of Rear Window lobby cards on the New Beverly forum.
Kim Morgan discusses Rear Window on the New Beverly blog.
Director

Alfred Hitchcock
Starring

James Stewart, Grace Kelly, Wendell Corey, Thelma Ritter, Raymond Burr, Judith Evelyn
Year

1954
Rated

PG
Country

USA
Format

35mm
Running Time

112 minutes