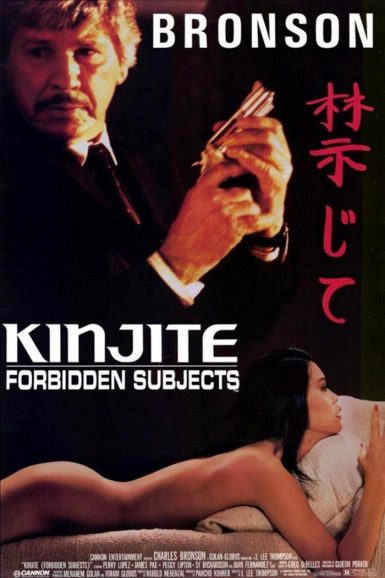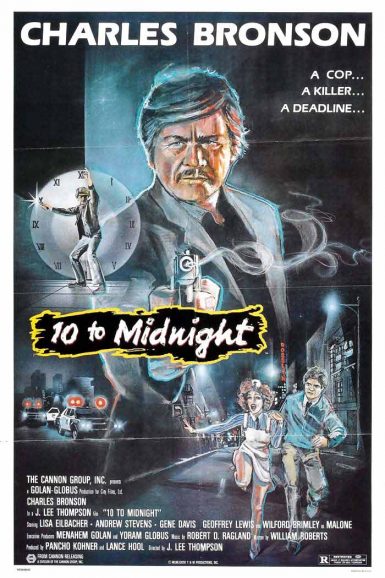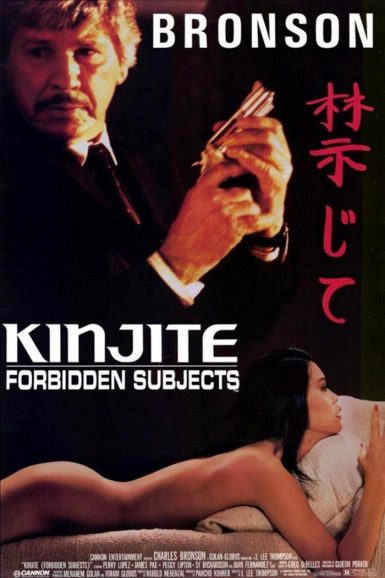 Kinjite: Forbidden Subjects
In their ninth and final collaboration, director J. Lee Thompson unleashes Charles Bronson in one of the most outrageously sleazy exploitation thrillers of the '80s! Bronson is back on the streets of LA, a tough as nails vice cop forced into the shadowy world of illicit desire and Forbidden Subjects to bust a brutal child prostitution ring. But after his own daughter is molested by an Asian man on the bus, he'll have to push aside deep-seated racial prejudices to help a Japanese family find their missing girl. Warning: Kinjite is extremely un-PC, extremely violent and extremely entertaining!
"The best film of Charles Bronson's career" – Richard Freedman, Newhouse Newspapers
"Child molestation may be a subject for a sincere and serious movie, but not for a slick thriller. There is a breakdown of taste here. Yet Kinjite is actually Bronson's most polished movie in a long time; it's slimy, but slick." – Roger Ebert
Director

J. Lee Thompson
Starring

Charles Bronson, Perry Lopez, James Pax, Peggy Lipton, Sy Richardson, Juan Fernandez
Year

1989
Rated

R
Country

USA
Format

35mm
Running Time

97 minutes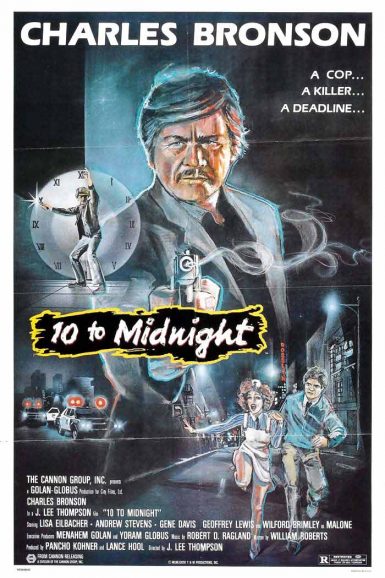 10 to Midnight
"The way the law protects these maggots, you'd think they were an endangered species." Charles Bronson takes matters into his own hands as a pissed-off cop willing to skirt the rules in ruthless pursuit of a deranged serial killer in 10 to Midnight. An explosive combination of slasher movie and police procedural, director J. Lee Thompson's fourth pairing with the grizzled star is one of his best, a vicious and uncompromising Cannon Group crime classic mixing sadistic thrills, sleazy sexploitation, a buck-naked slayer, scenes filmed at the Aero Theatre and a steely-eyed Bronson shouting lines like "IT'S FOR JACKING OFF!"
"Damnably clever at dropping in its vicious vigilante theme without being didactic, and J. Lee Thompson's direction, borrowing from Hitchcock's editing in Psycho, creates the full horror of blades thrusting into naked bellies without the viewer ever actually seeing it happen." – Variety
"This is a scummy little sewer of a movie, a cesspool that lingers sadistically on shots of a killer terrifying and killing helpless women, and then is shameless enough to end with an appeal to law and order. The people who made Ten to Midnight have every right to be ashamed of themselves" – Roger Ebert
Chris D explores director J. Lee Thompson's extensive career on the New Beverly blog.
View the complete set of US lobby cards for 10 to Midnight on the New Beverly forum.
Director

J. Lee Thompson
Starring

Charles Bronson, Lisa Eilbacher, Andrew Stevens, Gene Davis, Geoffrey Lewis, Wilford Brimley, Ola Ray, Jeana Keough
Year

1983
Rated

R
Country

USA
Format

35mm
Running Time

101 minutes