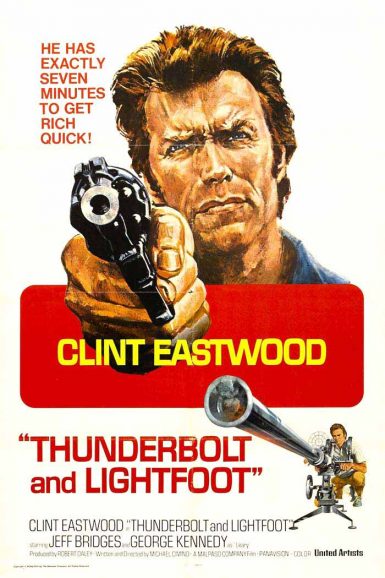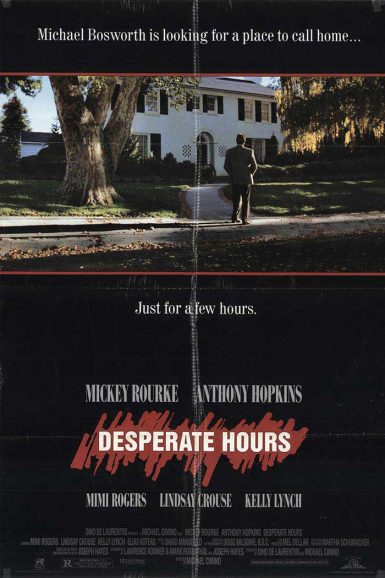 Thunderbolt and Lightfoot
Desperate Hours (1990)
Buy Tickets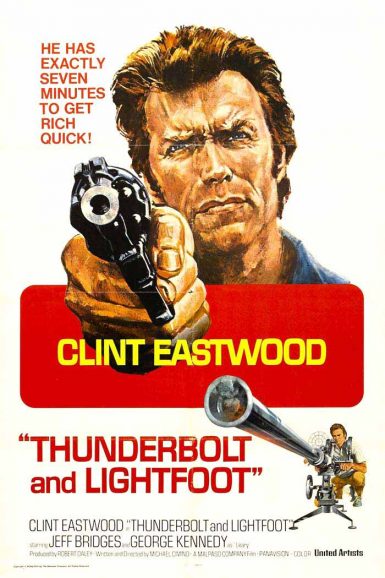 Thunderbolt and Lightfoot
This exceptional directorial debut from Michael Cimino is not only one of the greatest action comedies, but a cinematic estuary, blending 60's tough guy American cinema sensibilities with New Hollywood and by teaming a veteran conservative icon with a young hippie star. Clint Eastwood is Thunderbolt, a long-dormant ex-con laying low in rural Montana, posing as a preacher. Jeff Bridges (in an Oscar-nominated performance) is Lightfoot, a hotshot drifter who roots out Eastwood for fun. They team up with two of Thunderbolt's old criminal pals (George Kennedy & Geoffrey Lewis) to hit up a state-of-the-art bank vault. Blistering car chases, shot with Cimino's sumptuous eye for Northern landscapes, litter the film's clever action sequences.
"Michael Cimino's Thunderbolt & Lightfoot is a buddy movie classic, with the amazing combination of Clint Eastwood in his prime and Jeff Bridges in one his earliest starring roles. This handsome duo head up a tough, funny and frequently insane heist movie. I dearly love this movie. With Bridges now attaining the same legend status as Clint himself, it will be great to watch this again with a crowd." – Edgar Wright
"One of the best road movies of the 1970s, and the auspicious debut of one of the decade's best directors" – Jake Cole, Slant
"Debuting director Michael Cimino obtains superior performances from Clint Eastwood, George Kennedy, Geoffrey Lewis and especially Jeff Bridges." – Variety
"Both Kennedy and Lewis turn in colorful performances, but it's Eastwood and Bridges' film, and their ill-defined, tender friendship makes the movie. They're kindred spirits, whatever their differences in age and temperament. But what unites them also makes them misfits in a world that keeps crowding out what it can't tame." – Keith Phipps, The Dissolve
Edgar Wright talks about Thunderbolt and Lightfoot for Trailers From Hell.
Garret Mathany discusses Thunderbolt and Lightfoot on the New Beverly blog.
Director

Michael Cimino
Starring

Clint Eastwood, Jeff Bridges, George Kennedy, Geoffrey Lewis, Catherine Bach, Gary Busey
Year

1974
Rated

R
Country

USA
Format

35mm
Running Time

115 minutes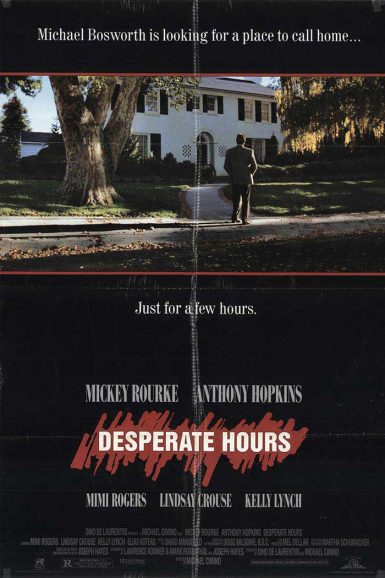 Desperate Hours (1990)
A psychopathic genius criminal (Mickey Rourke) escapes from custody and proceeds to hold a wealthy family hostage in their own home in order to secure money and safe passage. The nail-biting tension pulses in this hyper-stylish thriller, pitting a desperate criminal gang against family members going through their own crises. Rourke chews the scenery as the manipulative, unhinged gang leader. Anthony Hopkins gives a gravitating turn as the beleaguered patriarch trying to keep his family together and Kelly Lynch plays Rourke's shark lawyer/lover who may or may not be working for the police.
"From its two opening scenes – scenic and sensational(ist) respectively – it's pretty clear that Cimino's film of Joseph Hayes' thriller will be strong on visuals" – Time Out
Garret Mathany discusses Desperate Hours on the New Beverly blog.
Director

Michael Cimino
Starring

Mickey Rourke, Anthony Hopkins, Mimi Rogers, Lindsay Crouse, Kelly Lynch, Elias Koteas, David Morse, Shawnee Smith
Year

1990
Rated

R
Country

USA
Format

35mm
Running Time

105 minutes