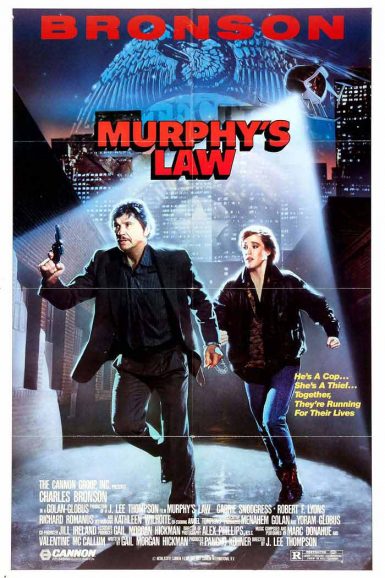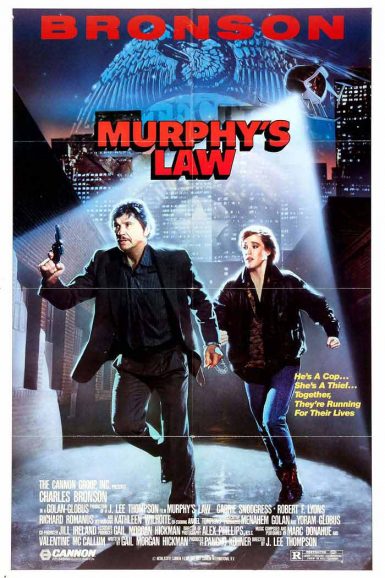 Murphy's Law
Don't mess with Jack Murphy! He's a cop, she's a thief… and together they're running for their lives across the streets of Los Angeles! Framed for a crime he didn't commit, Charles Bronson is handcuffed to Witchboard's Kathleen Wilhoite with both the police and a crazed killer hot on their heels. With nowhere left to turn, they must rely on each other to find the real murderer before it's too late.
"Snarling .44 Magnum superjustice!" – Los Angeles Times
"[Wilhoite] spews out more foul phrases than you may ever have heard at one time. Might and right ultimately prevail, of course, but not before nigh on a dozen reasonably inventive killings, the bulk of them utterly gratuitous." – Time Out
Chris D explores director J. Lee Thompson's extensive career on the New Beverly blog.
Prevue magazine reports from the set of Murphy's Law, interviewing Charles Bronson, Angel Tompkins and director J. Lee Thompson. Read more on the New Beverly blog.
Director

J. Lee Thompson
Starring

Charles Bronson, Kathleen Wilhoite, Carrie Snodgress, Robert F. Lyons, Richard Romanus, Angel Tompkins
Year

1986
Rated

R
Country

USA
Format

35mm
Running Time

100 minutes