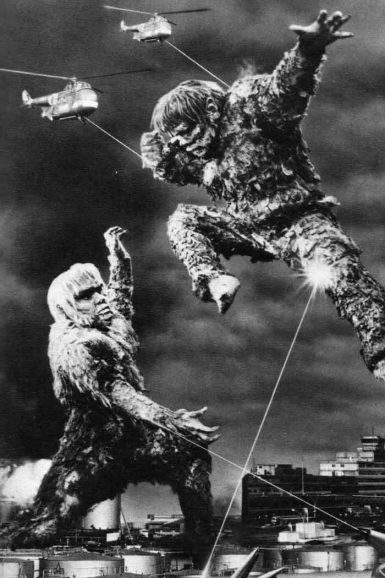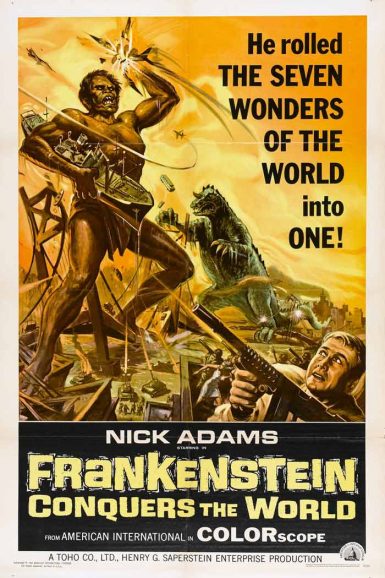 The War of the Gargantuas
Frankenstein Conquers the World
Buy Tickets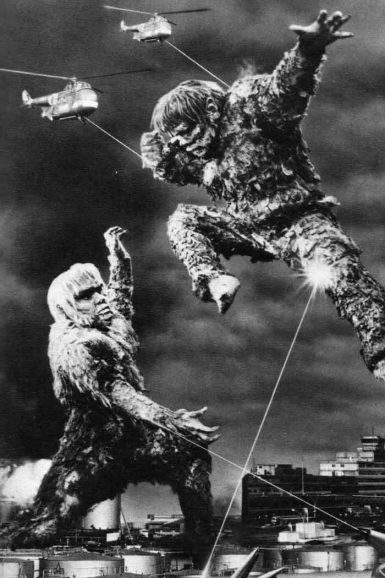 The War of the Gargantuas
Giant monsters capable of sinking ships and destroying buildings in one fell swoop battle from the city to the sea in the Toho production War of the Gargantuas! One had escaped from Dr. Paul Stewart's (Russ Tamblyn) lab years earlier, but is he the one responsible for all of the man-killing mayhem befalling Japan or is there another more dangerous monster on the loose? Many a miniature bridge and structure are demolished in the numerous man-in-suit monster fights in this fun-filled, action-packed kaiju film.
Director

Ishirô Honda
Starring

Russ Tamblyn, Kumi Mizuno, Kenji Sahara, Nobuo Nakamura
Year

1966
Country

Japan
Format

35mm
Running Time

92 minutes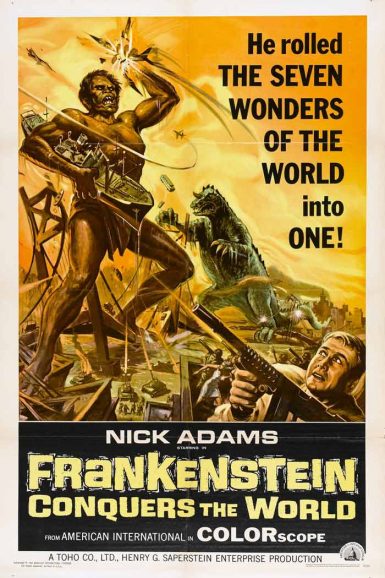 Frankenstein Conquers the World
When a lab experiment is hit with radiation from the bombing of Hiroshima, a human heart mutates, sprouts an oversize body and grows into a boy-like monster with the strength of a thousand men. But when a prehistoric mastodon of destruction rises from the fiery depths of the Earth, our friendly Frankenstein will have to save humanity in a globe-quaking battle of the behemoths. Toho's kaiju classic Frankenstein Conquers the World is one of the most entertaining creature features to ever hit these shores, with energetic direction from the legendary Ishirô Honda (Godzilla, Destroy All Monsters), who would follow the next year with the semi-sequel The War of the Gargantuas.
Director

Ishirô Honda
Starring

Tadao Takashima, Nick Adams, Kumi Mizuno, Yoshio Tsuchiya, Kôji Furuhata
Year

1965
Country

Japan
Format

16mm
Running Time

87 minutes