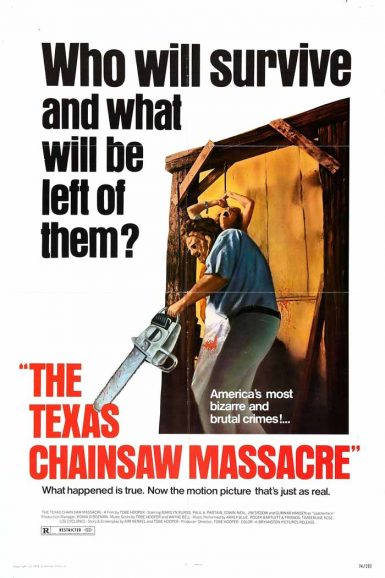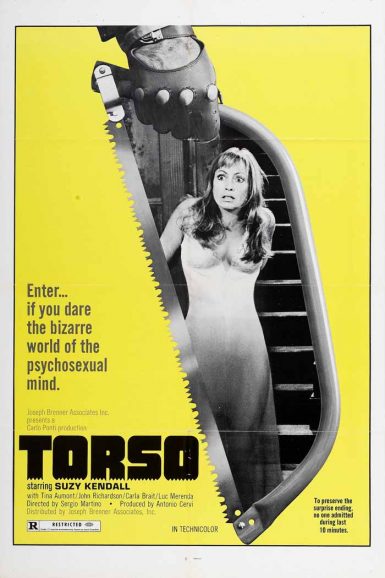 The Texas Chain Saw Massacre
Torso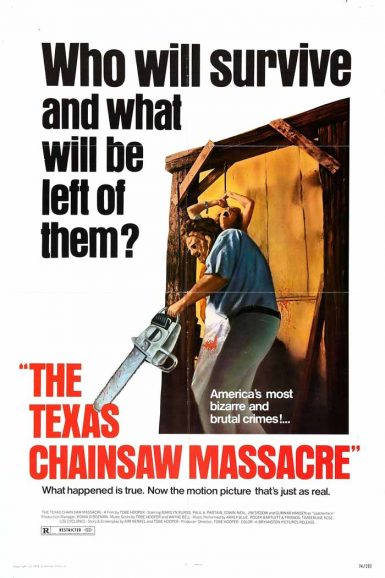 The Texas Chain Saw Massacre
Tobe Hooper's pioneering American horror masterwork is one of the greatest terror films ever made, losing none of its stunning ability to shock and awe audiences in the 40 years since its release. When five youths on a road trip make a stop at an old farmhouse, an idyllic summer's day turns into one of the most bizarre crimes in the annals of American history as they soon discover the peculiar clan next door is not exactly friendly to strangers. Who will survive and what will be left of them after The Texas Chain Saw Massacre?
"The movie is some kind of weird, off-the-wall achievement. I can't imagine why anyone would want to make a movie like this, and yet it's well-made, well-acted, and all too effective." – Roger Ebert
"As disgusting, harrowing, and ugly as the 1974 horror classic The Texas Chain Saw Massacre is, the film has moments of eerie beauty." – Noel Murray, The Dissolve
Karyn Kusama discusses The Texas Chain Saw Massacre for Trailers From Hell.
Ariel Schudson discusses The Texas Chain Saw Massacre on the New Beverly blog.
Kim Morgan discusses The Texas Chain Saw Massacre on the New Beverly blog.
Director

Tobe Hooper
Starring

Marilyn Burns, Allen Danzinger, Paul A. Partain, William Vail, Teri McMinn, Edwin Neal and Gunnar Hansen
Year

1974
Rated

R
Country

USA
Format

35mm
Running Time

83 minutes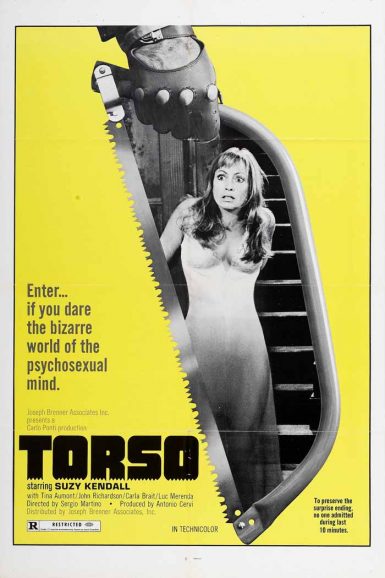 Torso
Sergio Martino's notorious giallo Torso saturates the screen with terror as a hooded maniac stalks & strangles a series of beautiful coeds. But when a group of students decide to cope with tragedy by exploring their desires on a weekend getaway to an isolated country villa, the killer follows, hacksaw in hand. As the body count rises and the tension ratchets to a heart-stopping level, who will be unmasked as the psychosexual sadist? Starring Suzy Kendall (Argento's The Bird with the Crystal Plumage) & Tina Aumont (Fellini's Casanova).
Director

Sergio Martino
Starring

Suzy Kendall, Tina Aumont, Luc Merenda, John Richardson
Year

1973
Rated

R
Country

Italy
Format

35mm
Running Time

92 minutes