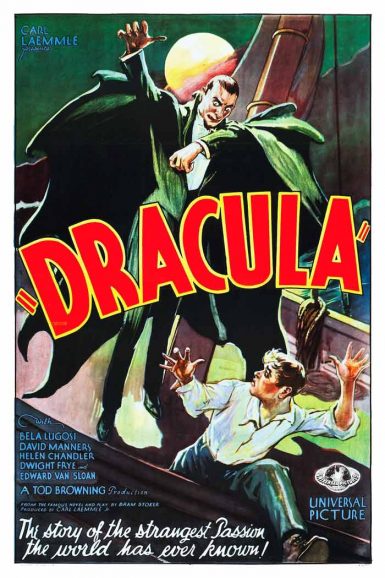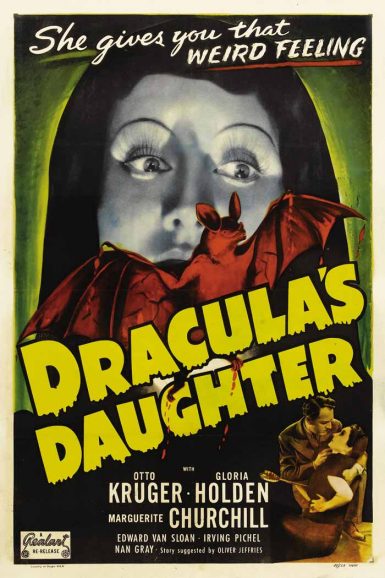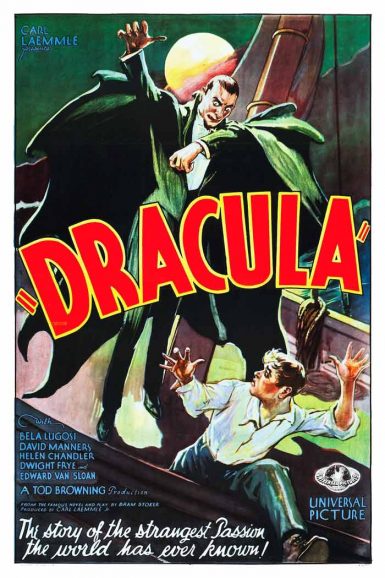 Dracula (1931)
The Universal horror chiller by which all other vampire tales are judged! Bela Lugosi gives a timeless performance as the hypnotic and mysterious Dracula in Tod Browning's masterful Bram Stoker adaptation, following the Count's bloodsucking reign of terror from Transylvania to London. But when he becomes transfixed with the virtuous Mina (Helen Chandler), it's up to her fiancé John Harker (David Manners) and the vampire hunter Professor Van Helsing (Edward Van Sloan) to stop him. Dracula remains an atmospheric, spine-tingling classic, featuring Bela Lugosi in one of filmdom's most iconic roles plus excellent cinematography by German innovator Karl Freund.
"A sublimated ghost story related with all surface seriousness and above all with a remarkably effective background of creepy atmosphere." – Variety
"Certainly it is Lugosi's performance, and the cinematography of Karl Freund, that make Tod Browning's film such an influential Hollywood picture." – Roger Ebert
"With Mr. Browning's imaginative direction and Mr. Lugosi's makeup and weird gestures, this picture succeeds to some extent in its grand guignol intentions." – Mordaunt Hall, The New York Times
Read more about Tod Browning's Dracula on the New Beverly blog.
Director

Tod Browning
Starring

Bela Lugosi, Helen Chandler, David Manners, Dwight Frye, Edward Van Sloan, Herbert Bunston, Frances Dade
Year

1931
Country

USA
Format

35m
Running Time

75 minutes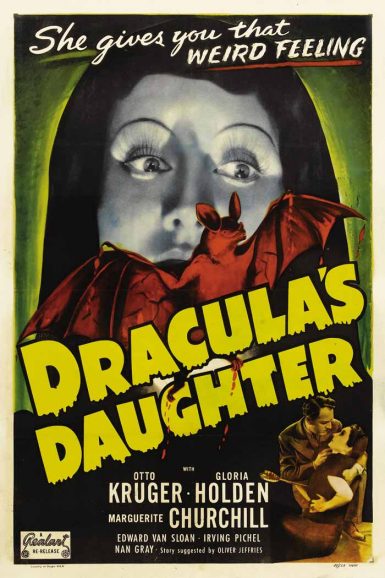 Dracula's Daughter
The death of Count Dracula is not the end of the vampire's curse! Picking up right where the first movie left off, Dracula's Daughter follows a wholly new horror as a psychiatrist trying to prove Van Helsing's innocence in Dracula's murder becomes entranced by a visiting Eastern European noblewoman who has mysterious ties to the late vampire. Combining the tragic grandeur and ribald energy these Universal horror classics excelled at, this sequel is a piquant, playful fable of the undead that glances roundly into an inhuman pit of darkness, and is arguably the first lesbian vampire film.
"Gloria Holden is a remarkably convincing bat-woman" – Frank S. Nugent, The New York Times
"One of the most satisfying vampire pictures ever made. Lambert Hillyer's direction is all but perfect — his visuals are lush, evocative, and suffused with just the right gothic chiaroscuro. The script is tight and suspenseful. And, best of all, the underrated Gloria Holden, as the reluctant vampire protagonist, absolutely drips patrician eroticism" – Steve Simels, Entertainment Weekly
Ariel Schudson discusses Dracula's Daughter on the New Beverly blog.
Director

Lambert Hillyer
Starring

Otto Kruger, Gloria Holden, Marguerite Churchill, Edward Van Sloan, Gilbert Emery, Irving Pichel
Year

1936
Country

USA
Format

35mm
Running Time

71 minutes