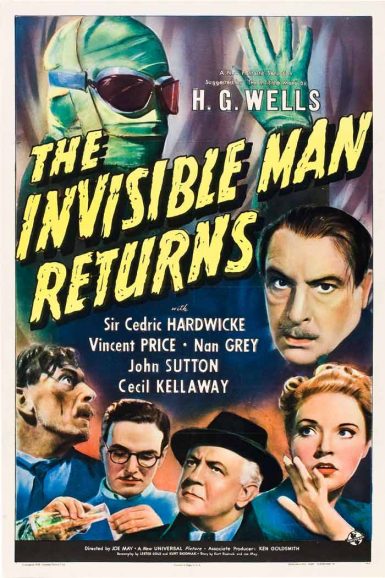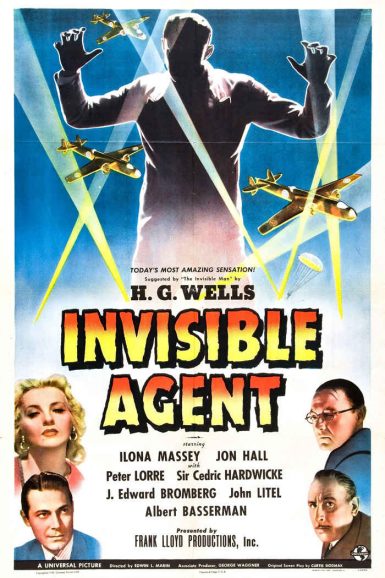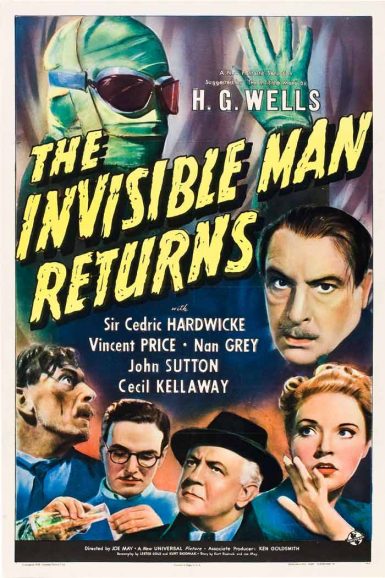 The Invisible Man Returns
They hear him! They feel him! But they can't stop him! Vincent Price takes over the title role in The Invisible Man Returns, playing a man wrongly convicted of murder and sentenced to death. With the help of the brother of the original invisible man, he'll have to use the invisibility serum to escape and find the real killer before the drug drives him insane. It's an extremely entertaining follow-up to the original classic, featuring Price in one of his earliest starring roles.
"Stripped of the horror angles of its forerunner, The Invisible Man Returns is a fantastic tale of the impossible – but unfolded in such a manner that it maintains interest throughout despite its basic incredibility." – Variety
"Price's campy, gravelly voice is used to great effect during the invisible sequences, the mystery element keeps things moving along nicely and the special effects are above par" – Film4
Director

Joe May
Starring

Cedric Hardwicke, Vincent Price, Nan Grey, John Sutton, Cecil Kellaway, Alan Napier
Year

1940
Country

USA
Format

35mm
Running Time

81 minutes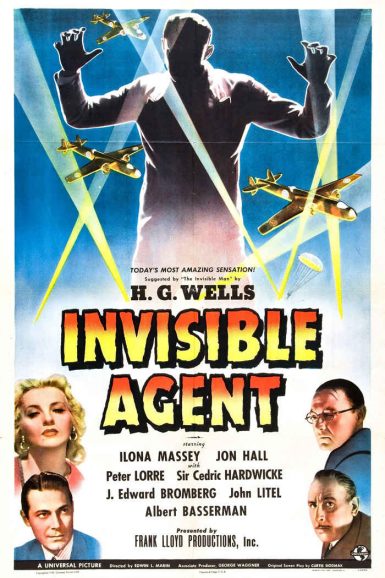 Invisible Agent
The Invisible Man's grandson must use his family's secret formula to spy on Nazi Germany! The Universal horror series gets updated for wartime propaganda by adding action, adventure & espionage. John Hall plays the titular Invisible Agent, behind enemy lines during WWII with a beautiful secret agent (Ilona Massey) by his side while on a desperate hunt for a list of German & Japanese spies hiding in the USA. Featuring excellent, Oscar-nominated special effects!
"The author has concocted an irresponsible tale that blithely mingles gauche attempts at comic satire with melodramatic sadism." – Read the original 1942 review in The New York Times
Director

Edwin L. Marin
Starring

Ilona Massey, John Hall, Peter Lorre, Cedric Hardwicke, J. Edward Bromberg, Albert Bassermann
Year

1942
Country

USA
Format

35mm
Running Time

81 minutes