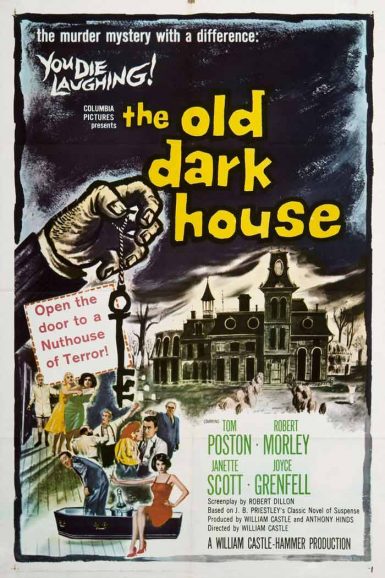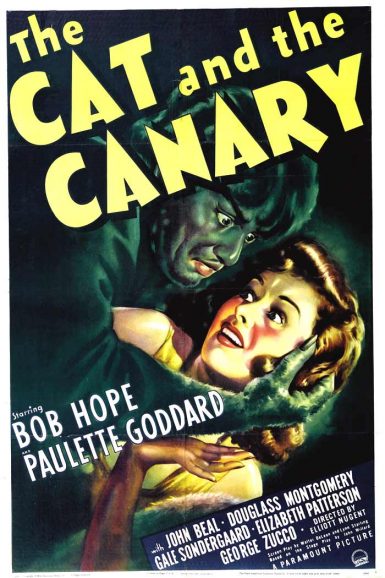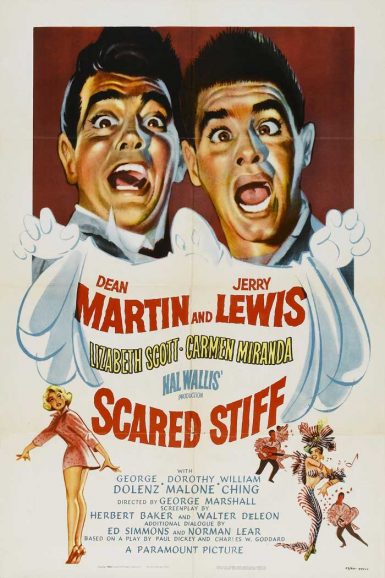 The Old Dark House (1963)
Beautiful Studio Archive Print In Color!
The Cat and the Canary (1939)
Scared Stiff (1953)
Buy Tickets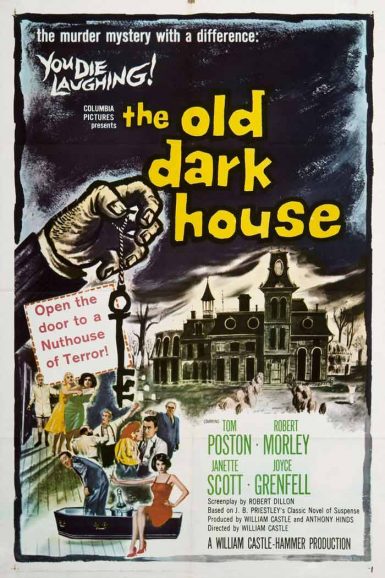 The Old Dark House (1963)
First public screening of a gorgeous new archival print courtesy of Sony Repertory!
A spry, spooky tall tale, jazzed up for the swinging sixties, this re-telling of The Old Dark House engineers enough shocks, goofs and gags to make it one the wackiest haunted house movies ever made. An American car salesman visiting London delivers a car to his strange, nocturnal roommate (Dr. Strangelove's Peter Bull) out at their family's old countryside mansion. He finds himself unable to leave, not just from the merciless trapdoor at the entrance, but because of the seemingly contagious madness infecting the whole eccentric family. This witty, creepy, sexy picture is a William Castle-directed, Hammer-produced remake of the Universal pre-code horror comedy classic directed by James Whale.
Ariel Schudson discusses The Old Dark House for the New Beverly blog.
Director

William Castle
Starring

Tom Poston, Robert Morley, Janette Scott, Joyce Grenfell
Year

1963
Country

UK/USA
Format

35mm
Running Time

86 minutes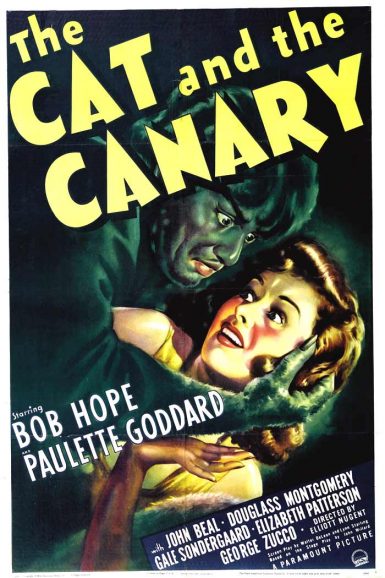 The Cat and the Canary (1939)
You'll shiver with fright and shake with laughter! Even your goosepimples will have goosepimples! Following the death of an eccentric millionaire, six family members convene at his decaying old mansion for the reading of his will. But when it's discovered that the sole inheritor (Paulette Goddard) will relinquish her new fortune if she goes insane, it's up to a wise-cracking Bob Hope to make sure she keeps her mind and survives the night. The Cat and the Canary is Bob Hope at his best, laughing his way through hilarious heroics and hoping a gag's as good as a gun to get ghosts on the go!
Director

Elliott Nugent
Starring

Bob Hope, Paulette Goddard, John Beal, Douglass Montgomery
Year

1939
Running Time

72 minutes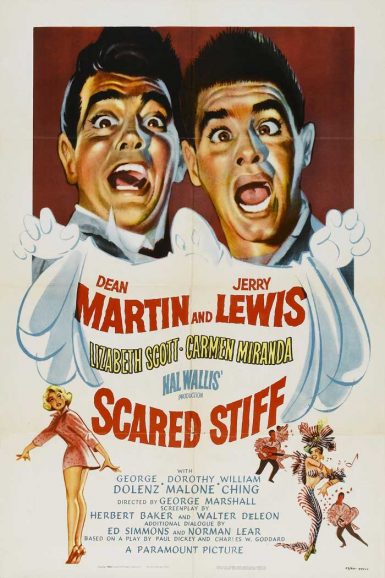 Scared Stiff (1953)
They're even funnier when they're Scared Stiff! Dean Martin & Jerry Lewis star in a remake of Bob Hope & Paulette Goddard's scare comedy The Ghost Breakers (1940), as a suave nightclub singer and his clumsy busboy pal who get mixed up in a gangland slaying and go on the lam, winding up in a spooky Caribbean castle inherited by an American heiress (Lizabeth Scott).
"Dean Martin & Jerry Lewis provide a free-wheeling round of slapstick hilarity – the kind they do so well" – Variety
Director

George Marshall
Starring

Dean Martin, Jerry Lewis, Lizabeth Scott, Carmen Miranda, George Dolenz, Dorothy Malone
Year

1953
Country

USA
Format

16mm
Running Time

108 minutes