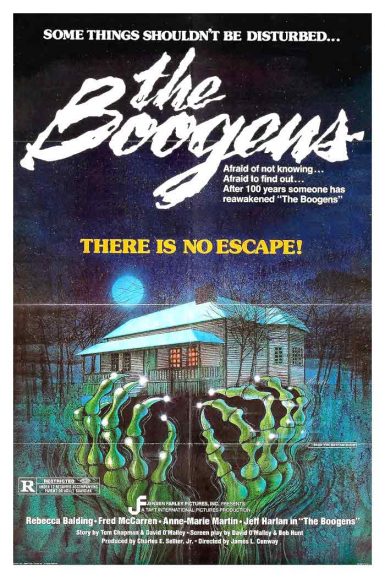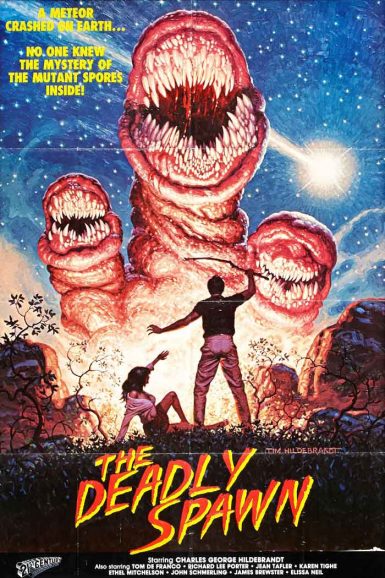 The Boogens (Sold Out)
Slithis
The Deadly Spawn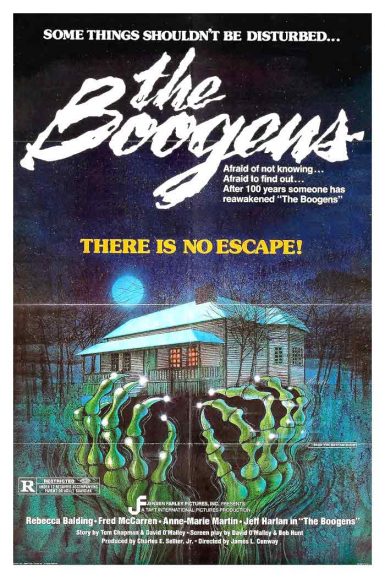 The Boogens (Sold Out)
This show is now SOLD OUT. Unlike other New Beverly events, please note that we are not holding aside tickets to sell at the door for this screening. However, we will have a standby line for any seats that may open up throughout the night.
When the inhabitants of a small Utah town plan to re-open their long-abandoned silver mine, they soon discover that some things shouldn't be disturbed. Because The Boogens are tentacled, toothy, and very, very hungry. It's a fun '80s grindhouse throwback to the monster mania of the '50s, featuring a game cast, cool creatures, and one of the best canine performances ever to grace the big screen.
"I recommend The Boogens … wildly energetic monster movie" – Stephen King
Director

James L. Conway
Starring

Rebecca Balding, Fred McCarren, Anne-Marie Martin, Jeff Harlan
Year

1981
Rated

R
Country

USA
Format

35mm
Running Time

95 minutes
Slithis
Finally, nature unleashes its revenge from the depths of the Venice canals! Spawned by pollution from nuclear waste, our worst nightmare comes to life as a scaly muck-monster terrorizes the citizens of California's picturesque seaside town. Now it's up to a high school teacher and his odd assortment of friends to stop the radioactive beast's bloody reign of carnage in Slithis.
Director

Stephen Traxler
Starring

Alan Blanchard, Judy Motulsky, J.C. Claire, Dennis Falt, Mello Alexandria
Year

1978
Rated

PG
Country

USA
Format

35mm
Running Time

87 minutes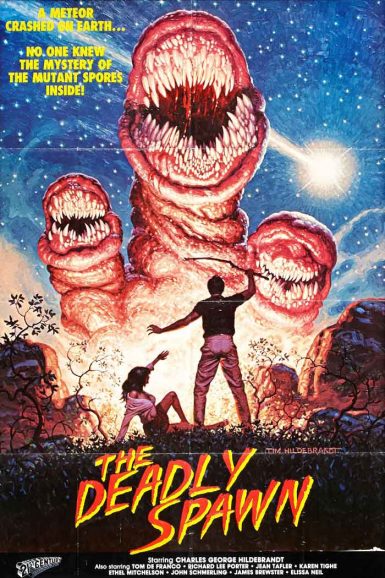 The Deadly Spawn
It's mankind versus the ultimate eating machine when a meteor's mutant spores start munching on human flesh! Now a young horror fanatic is Earth's best chance to stop these ravenous extraterrestrial chompers in their slimy tracks. One of the greatest low budget creature features from the heyday of VHS horror, The Deadly Spawn sports still-impressive effects works and tight pacing, making it top-notch B-movie mega-fun.
Director

Douglas McKeown
Starring

Charles George Hildebrandt, Tom DeFranco, Richard Lee Porter, Jean Tafler, Karen Tighe, James Brewster
Year

1983
Rated

R
Country

USA
Format

35mm
Running Time

81 minutes