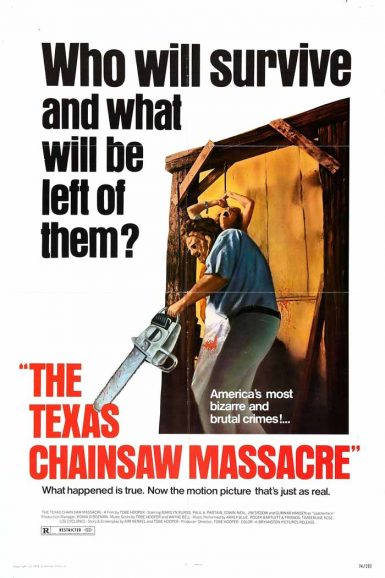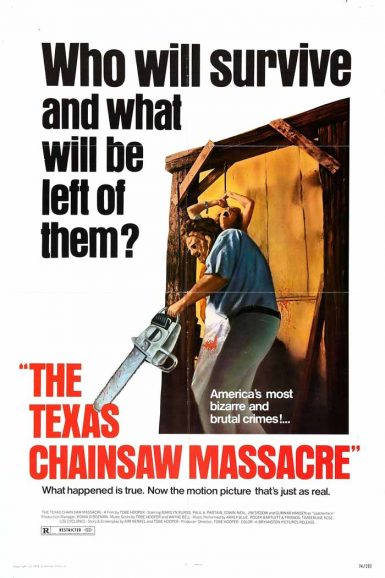 The Texas Chain Saw Massacre
Tobe Hooper's pioneering American horror masterwork is one of the greatest terror films ever made, losing none of its stunning ability to shock and awe audiences in the 40 years since its release. When five youths on a road trip make a stop at an old farmhouse, an idyllic summer's day turns into one of the most bizarre crimes in the annals of American history as they soon discover the peculiar clan next door is not exactly friendly to strangers. Who will survive and what will be left of them after The Texas Chain Saw Massacre?
"The movie is some kind of weird, off-the-wall achievement. I can't imagine why anyone would want to make a movie like this, and yet it's well-made, well-acted, and all too effective." – Roger Ebert
"As disgusting, harrowing, and ugly as the 1974 horror classic The Texas Chain Saw Massacre is, the film has moments of eerie beauty." – Noel Murray, The Dissolve
Karyn Kusama discusses The Texas Chain Saw Massacre for Trailers From Hell.
Ariel Schudson discusses The Texas Chain Saw Massacre on the New Beverly blog.
Kim Morgan discusses The Texas Chain Saw Massacre on the New Beverly blog.
Director

Tobe Hooper
Starring

Marilyn Burns, Allen Danzinger, Paul A. Partain, William Vail, Teri McMinn, Edwin Neal and Gunnar Hansen
Year

1974
Rated

R
Country

USA
Format

35mm
Running Time

83 minutes
Eaten Alive
Eaten Alive, Tobe Hooper's savage, spirited follow-up to breakthrough The Texas Chain Saw Massacre, centers on a psychopathic Deep South hotelier Judd (Neville Brand) who slaughters his tenants with a humongous scythe and feeds their bodies to his giant pet crocodile. Inspired by Psycho (to a point), this over-the-top monster movie is as graphically tasteless as it is emphatically hilarious. While Massacre delved into the grisly real, Eaten Alive heightens the sense of set-bound, (no-less-bloody) chromatic fantasy, lending an animated, cartoonish quality, which would represent quintessential Tobe Hooper style for years to come. His successful marriage of swampy, sleazy bloodbath with clever hotel comedy sets the film apart from most brutal exploitation fare and is no easy task, much like surviving a night in Judd's backwater hotel.
Director

Tobe Hooper
Starring

Neville Brand, Mel Ferrer, Carolyn Jones, Marilyn Burns, William Finley, Stuart Whitman, Roberta Collins, Kyle Richards, Robert Englund
Year

1976
Rated

R
Country

USA
Format

35mm
Running Time

91 minutes