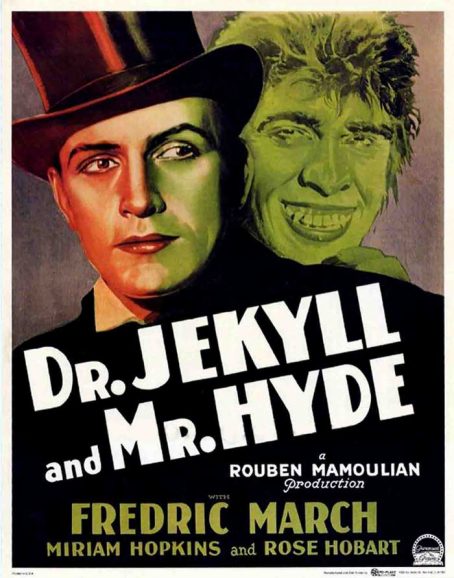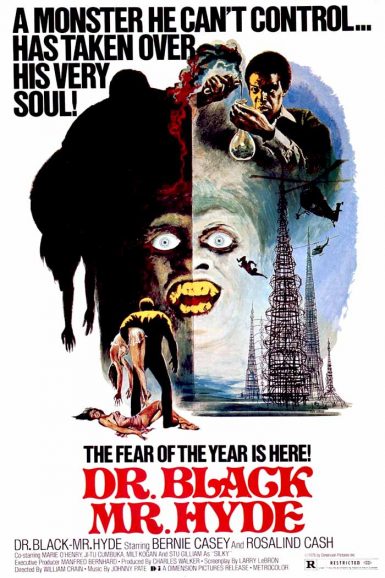 Dr. Jekyll and Mr. Hyde (1931)
Dr. Black, Mr. Hyde
Buy Tickets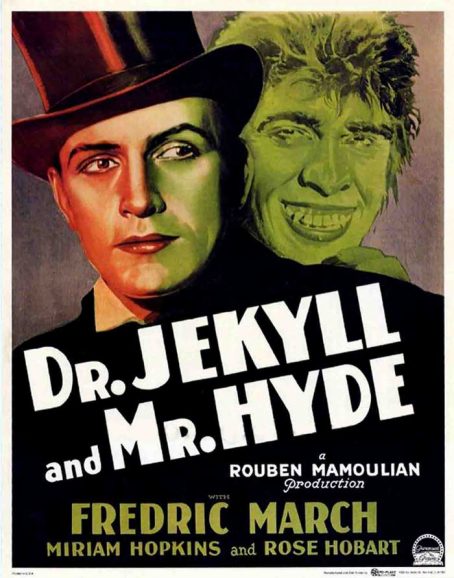 Dr. Jekyll and Mr. Hyde (1931)
Original full length version! Let the London Fog envelope your psyche by way of the New Beverly, as the esteemed Dr. Henry Jekyll fights to control his unleashed sexual desires, while he transmogrifies into bi-polar madness in Dr. Jekyll and Mr. Hyde. Adapted from the Robert Louis Stevenson novella, The Strange Case of Dr. Jekyll and Mr. Hyde, Fredric March delivers an Academy Award winning performance for Best Actor, in his portrayal of the two title characters. After saving an attractive woman from a beating, Dr. Jekyll is tempted by her grateful sexual overtones and invitation to "Come back." Determined not to betray the love of his fiancée Muriel (Rose Hobart), and convinced that one can only be pure in his thoughts and deeds by separating the two natures of good and evil that dwell within a man, the good doctor retreats to his laboratory to perfect his polarity potion. After pulling a three-night science bender, his concoction releases his darker inhibitions in the form of the grotesque Mr. Hyde. This 1931 Paramount horror classic, utilized innovative make-up techniques, and in-camera effects, that sustain an engrossing viewing experience that was far ahead of its time.
"Fredric March is the stellar performer in this blood-curdling shadow venture." – Mordaunt Hall, New York Times
"A subversive and psychologically rigorous take on RL Stevenson's tale of severed souls, Dr Jekyll combines gothic horror, aristocratic romance and madcap Freudian psychodrama into a dizzying, exhilarating brew." – Tom Huddleston, Time Out
Kim Morgan discusses Dr. Jekyll and Mr. Hyde on the New Beverly blog.
Director

Rouben Mamoulian
Starring

Fredric March, Miriam Hopkins, Rose Hobart, Holmes Herbert
Year

1931
Country

USA
Format

35mm
Running Time

97 minutes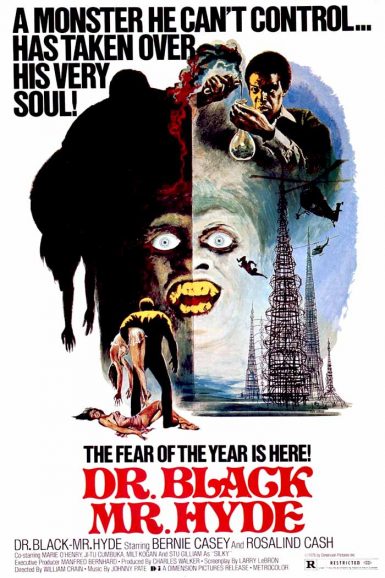 Dr. Black, Mr. Hyde
Dr. Black, Mr. Hyde trades Dr. Jekyll's Victorian London digs for the poverty stricken streets of Watts, where a Free Clinic doubles as a Thrift Store, and a cape wearing pimp named Silky trolls lounges for hookers. This mid-70's Blaxploitation film stars the charismatic Bernie Casey as Dr. Henry Pride, an award winning doctor that's developed a serum that might cure liver disease – with side effects. The side effects include, but are not limited to: killing hookers, kidnapping, and climbing the Watts Tower. The situation gets downright "insalubrious" when Mr. Hyde puts "some shit into the game." William Crain (The Mod Squad, Blacula) directs, with make-up by the legendary Stan Winston.
Marc Edward Heuck discusses Dr. Black, Mr. Hyde on the New Beverly blog.
Director

William Crain
Starring

Bernie Casey, Rosalind Cash, Marie O'Henry, Ji-Tu Cumbuka
Year

1976
Rated

R
Country

USA
Format

35mm
Running Time

87 minutes