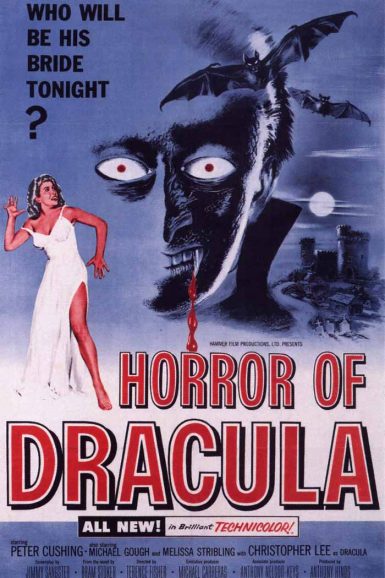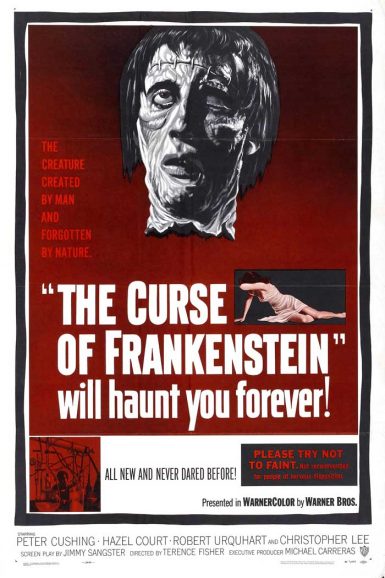 Horror of Dracula (IB Tech Print)
Vibrant IB Technicolor 35mm print!
The Curse of Frankenstein
Buy Tickets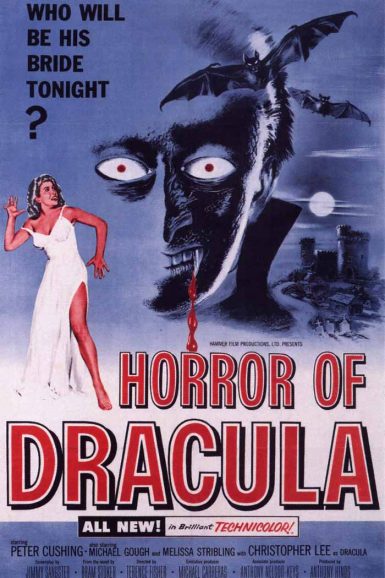 Horror of Dracula (IB Tech Print)
The chill of the tomb will never leave your blood after you come face-to-face with the Horror of Dracula! In Terence Fisher's sumptuous, haunting & beautifully-filmed vampire tale for the legendary Hammer Films, Christopher Lee plays the bloodthirsty Count for the first time, rising from the crypt hungry for a new bride. Outside the ominous castle, Doctor Van Helsing (Peter Cushing) must unravel the mystery of the undead to put a stake in the heart of evil once and for all.
"It's chillingly realistic in detail (and at times as gory as the law allows). The physical production is first rate, including the settings, costumes, photography and special effects." – Vincent Canby, Motion Picture Daily
Director

Terence Fisher
Starring

Peter Cushing, Christopher Lee, Michael Gough, Melissa Stribling
Year

1958
Country

UK
Format

IB Technicolor 35mm
Running Time

82 minutes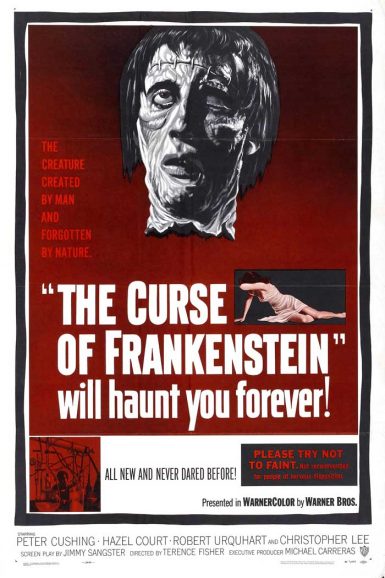 The Curse of Frankenstein
Peter Cushing stars as Victor Frankenstein and Christopher Lee is his monster in Hammer Films' production of The Curse of Frankenstein. This version, told in flashback by an imprisoned Frankenstein, shows how he came to undertake his ghastly experiments with the dead, in hopes of creating new life like some sort of self styled God. As in Mary Shelley's original novel, things don't go as planned, and it's not long before Frankenstein's monster is killing people, be it on his own or at his master's urging. Cushing and Lee give their usual skillful performances, and Terence Fisher expertly helms what would be a big hit for Hammer, leading to a long run of monster movies by the studio.
Print courtesy of the National Film & Sound Archive of Australia

"Peter Cushing gets every inch of drama from the leading role, making almost believable the ambitious urge and diabolical accomplishment." – Variety
"In its best scenes, it adds dynamism and British grit to a genre that had previously tried to get by on atmospherics and mood alone. It manages to be shocking without being especially frightening, and its virtues of performance and style remain striking." – Kim Newman, Empire Magazine
Director

Terence Fisher
Starring

Peter Cushing, Christopher Lee, Hazel Court, Robert Urquhart
Year

1957
Country

UK
Format

35mm
Running Time

83 minutes