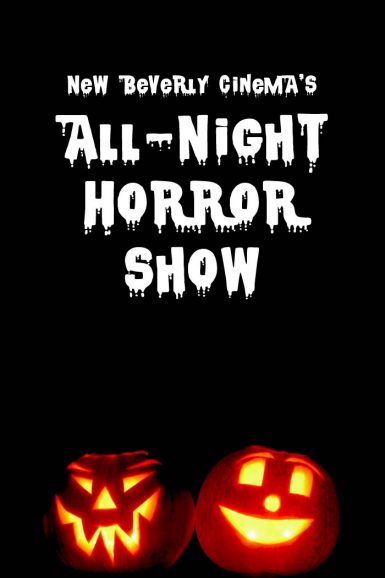 All-Night Horror Show 2019 (Sold Out)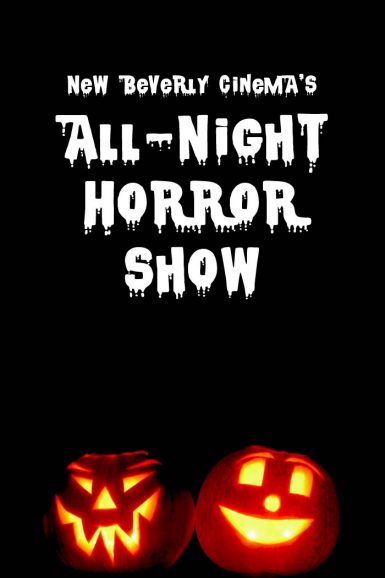 All-Night Horror Show 2019 (Sold Out)
Please note this show is now SOLD OUT. Unlike other New Bev shows, we are not holding aside a batch of tickets for sale at the door.

Join us for a New Beverly tradition, our All–Night Horror Show returns with six rare feature films, plus an incredible assortment of trailers, cartoons, and shorts for a 12-hour marathon of the most mind-blowing horror ever released on film! All titles will remain secret until they unspool on screen to surprise, shock and amaze the audience.
Spooky concessions! Bone-chilling surprises!
Will you make it until the end when the survivors exit into the daylight?
Know before you go: the New Beverly's All-Night Horror Show lineup focuses on rarely-screened titles, fright films that have generally not played locally in many years, with some movies not having been exhibited publicly since their original release, if at all. This is not a marathon of frequently-seen horror film hits. Prepare and beware!
Upcoming Showtimes
7:30 pm
All-Night Horror Show 2019 (Sold Out)