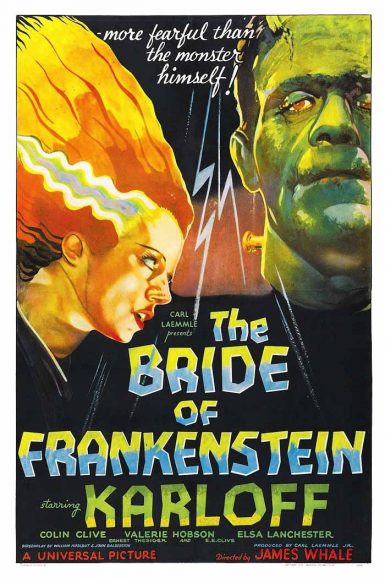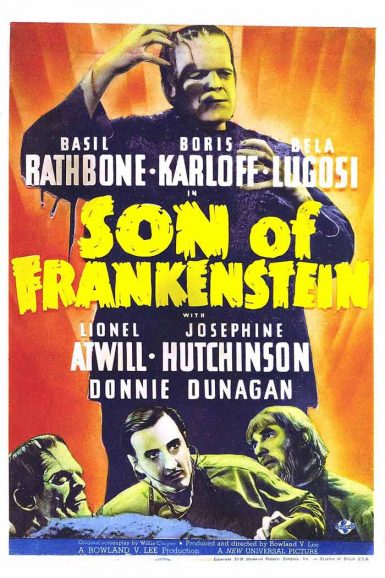 The Bride of Frankenstein
plus
Son of Frankenstein
Buy Tickets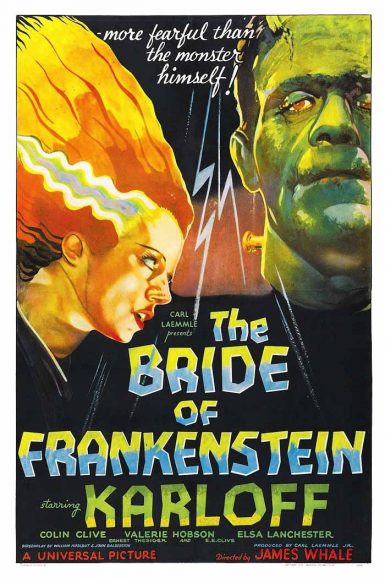 The Bride of Frankenstein
Picking up where the first film left off, Boris Karloff reprises his role as the misunderstood Monster in one of the greatest horror films ever made, The Bride of Frankenstein! Goaded by Dr. Pretorius, a scientist even madder than himself, Dr. Frankenstein sets out to make a mate for his creation, with tragic results. Director James Whale's masterpiece is a mix of shocking imagery, wry humor, surprising empathy and pure terror, a film that still feels as fresh today as when it was made in 1935.
"A must for anyone with even a passing interest in horror, this not only confirms Karloff as a master of the genre, but also shows, more than any of Whale's subsequent films, the influence of his vision." – Film4
"Whale's erudite genius brings it all together. He sculpts every nuance of self-parody, social satire, horror, humour, wit and whimsy into a dazzling whole, keeping every one of his fantastical plates spinning until the tragic, inevitable finale." – Simon Braund, Empire
"The best of the Frankenstein movies – a sly, subversive work that smuggled shocking material past the censors by disguising it in the trappings of horror. Some movies age; others ripen. Seen today, Whale's masterpiece is more surprising than when it was made because today's audiences are more alert to its buried hints of homosexuality, necrophilia and sacrilege. But you don't have to deconstruct it to enjoy it; it's satirical, exciting, funny, and an influential masterpiece of art direction." – Roger Ebert
Director

James Whale
Starring

Boris Karloff, Elsa Lanchester, Colin Clive, Valerie Hobson, Ernest Thesiger, Gavin Gordon, Douglas Walton
Year

1935
Country

USA
Format

35mm
Running Time

75 minutes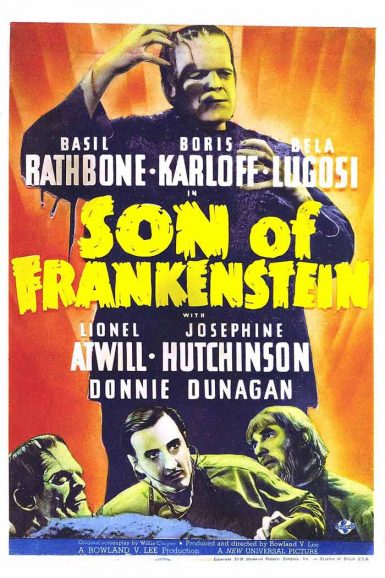 Son of Frankenstein
In the critically acclaimed Universal horror sequel, Basil Rathbone plays the Son of Frankenstein, the new Baron returning to the family castle in the hope of restoring honor to the Frankenstein name by continuing his patriarch's research. But it all goes wrong when a vengeful Ygor (a deliciously demented performance by Bela Lugosi) convinces him to reanimate his father's creation (Boris Karloff in his final role as the Monster), spurring a new string of killings.
"Well mounted, nicely directed, and includes cast of capable artists." – Variety
"[Bela Lugosi] pretty much steals the movie in his last really juicy role." – J. Hoberman, Village Voice
Ariel Schudson discusses Son of Frankenstein on the New Beverly blog.
Director

Rowland V. Lee
Starring

Basil Rathbone, Boris Karloff, Bela Lugosi, Lionel Atwill, Josephine Hutchinson, Donnie Dunagan, Emma Dunn
Year

1939
Country

USA
Format

35mm
Running Time

99 minutes