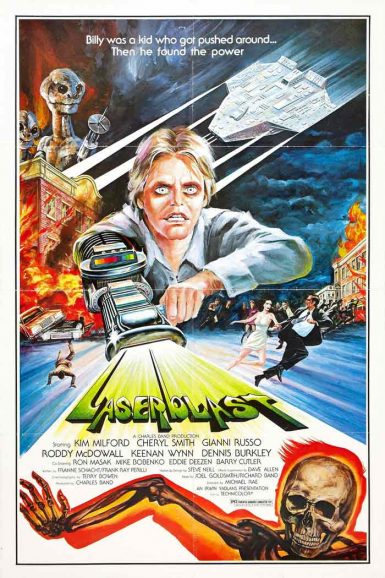 The Relic (Special Guests!)
Peter Hyams and Penelope Ann Miller will join us IN PERSON, schedules permitting, to discuss the film!
Laserblast
Buy Tickets
The Relic (Special Guests!)
Just added! The Relic director Peter Hyams and star Penelope Ann Miller will join us IN PERSON, schedules permitting, to discuss the film!
When decapitated bodies start popping up at Chicago's Natural History Museum, an evolutionary biologist (Penelope Ann Miller) teams with a tough cop (Tom Sizemore) to track a man-eating killer. A pulse-pounding, action-packed monster flick, The Relic combines a witty script, gruesome gore, stylish cinematography from director Peter Hyams, and excellent creature effects from Stan Winston to create a bloody good time in the dark.
"A surprisingly entertaining "monster-on-the-loose" picture set mostly in halls and private passageways of Chicago's Field Museum of Natural History." – Gene Siskel, Chicago Tribune
"All of this is actually a lot of fun, if you like special effects and gore. Peter Hyams is a skillful action director, working here with the veteran creature effects specialist Stan Winston" – Roger Ebert
Read more about The Relic on the New Beverly blog.
Director

Peter Hyams
Starring

Penelope Ann Miller, Tom Sizemore, Linda Hunt, James Whitmore, Clayton Rohner, Chi Muoi Lo
Year

1997
Rated

R
Country

USA
Format

35mm
Running Time

110 minutes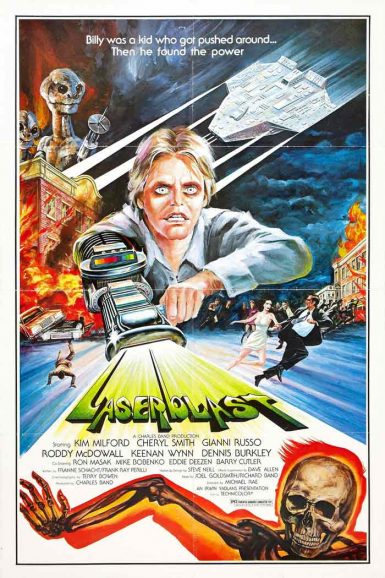 Laserblast
Out from the depths of space comes a weapon so powerful, so insidious, it could completely warp mankind and destroy everything we know about it. And it'll do so with a blast! A Laserblast! This sunburst sci-fi thriller is about a loser who finds an unwieldy alien laser gun and terrorizes his bullies, as well as the rest of the whole town. The extraterrestrial weapon mutates its user into a monster alien like the blaster's rightful owners, Harryhousen-esque stop-motion creatures resembling upright turtles without shells that hunt the teen from their flying saucer. To say this movie's a blast would be too easy, just as easy as it is to enjoy this explosive gem.
Director

Michael Rae
Starring

Kim Milford, Cheryl Smith, Gianni Russo, Ron Masak, Dennis Burkley, Eddie Deezen, Keenan Wynn, Roddy McDowall
Year

1978
Country

USA
Format

35mm
Running Time

82 minutes