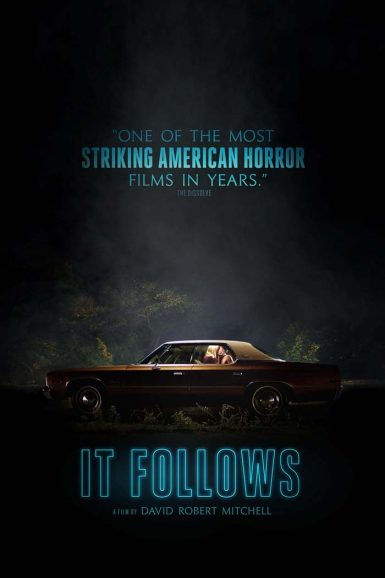 It Follows (New 35mm Print!)
Brand New, One-Of-A-Kind 35mm Print!
Buy Tickets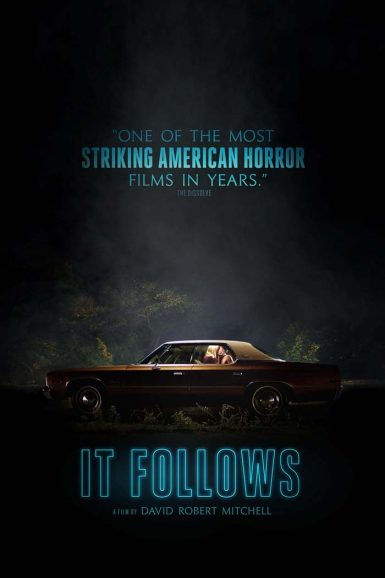 It Follows (New 35mm Print!)
David Robert Mitchell's chilling modern horror masterpiece screens for the first time anywhere in glorious 35mm!
After having sex with her new boyfriend, a terrified teen soon learns she's the newest recipient of a lethal curse that's passed along through sexual intercourse. Now an unstoppable, inescapable entity is on a bloodthirsty hunt, following her until she's dead or pays it forward. It doesn't think. It doesn't feel. It doesn't give up in this relentless, must-see fright fest.
"It Follows represents a compelling evolution in how studios and audiences can (and should) conceive of its monsters." – Lenika Cruz, The Atlantic
"It's an undeniable triumph of mood – perfect for anyone who wants to practice clenching their fists for nearly 100 straight minutes – as well as an ambitious effort at reinventing horror by eschewing the genre's common tricks." – Inkoo Kang, TheWrap
"It Follows pretty much earns its buzz as the scariest and best-engineered American horror movie of recent years, and that's all down to Mitchell's sophisticated understanding of technique and the trust and freedom he accords his youthful cast." – Andrew O'Hehir, Salon.com
Director

David Robert Mitchell
Starring

Maika Monroe, Keir Gilchrist, Daniel Zovatto, Jake Weary, Olivia Luccardi, Lili Sepe
Year

2014
Rated

R
Country

USA
Format

35mm
Running Time

100 minutes