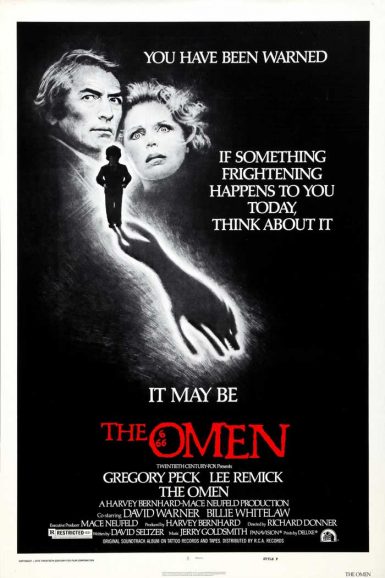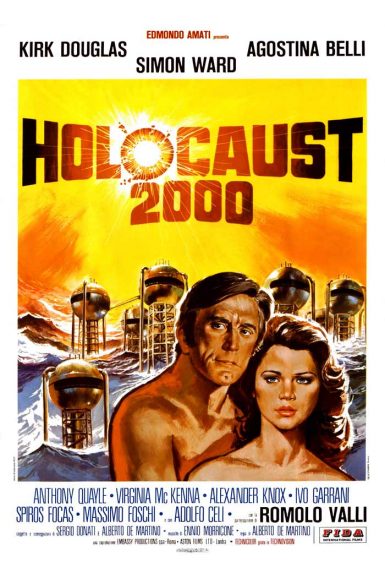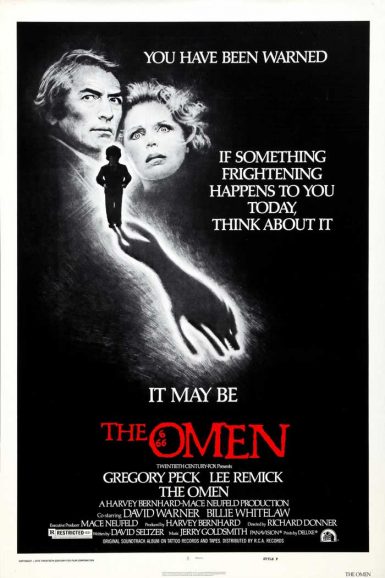 The Omen (1976)
YOU HAVE BEEN WARNED. In Richard Donner's terror classic, mysterious events plague the Thorn family, American ambassador Robert (Gregory Peck), his wife Katherine (Lee Remick) and their young son Damien (Harvey Stephens). Was it an accident? A coincidence? Murder? Or was it The Omen? As the horror around them intensifies, the investigation into the child's background deepens and they realize the unspeakable…. could they be raising the Antichrist? The Omen remains one of the great horror blockbusters, featuring an excellent cast, iconic imagery and an unforgettable, Oscar-winning score by Jerry Goldsmith.
"Entertaining and yes, still ominous after all these years. A landmark of satanic cinema." – Film4
Marc Edward Heuck writes about The Omen on the New Beverly blog.
Director

Richard Donner
Starring

Gregory Peck, Lee Remick, David Warner, Billie Whitelaw, Harvey Stephens, Patrick Troughton, Martin Benson
Year

1976
Rated

R
Country

UK/USA
Format

35mm
Running Time

111 minutes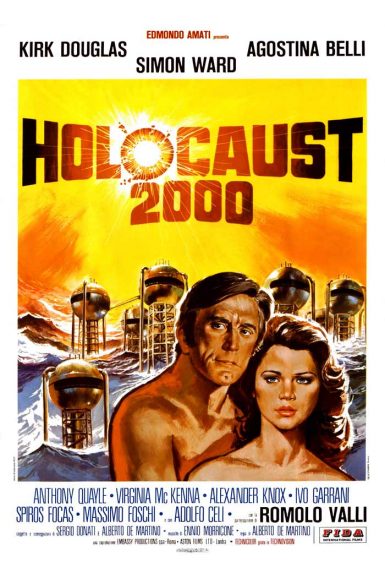 Holocaust 2000
He will destroy the world. No man can stop him. No man will even try. He is The Chosen. Ignoring the ancient warnings, a wealthy industrialist (Kirk Douglas) builds a controversial nuclear power plant in the Middle East, triggering an apocalyptic prophecy that reveals his son is the Antichrist, and the tyke's hellbent on global nuclear destruction. Holocaust 2000 is a grim and totally gonzo Italian horror knockoff of The Omen, scored by Ennio Morricone and helmed by Alberto De Martino, director of The Antichrist and Strange Shadows in an Empty Room.
"The wildest farrago yet to have come out of the demonology genre" – Monthly Film Bulletin
"If you like cleft chins, Italian rip-offs, the satanic seventies or all of the above, pray to the antichrist that this flick falls into your life." – Kindertrauma
Director

Alberto De Martino
Starring

Kirk Douglas, Simon Ward, Agostina Belli, Anthony Quayle
Year

1977
Rated

R
Country

UK/Italy
Format

16mm
Running Time

101 minutes