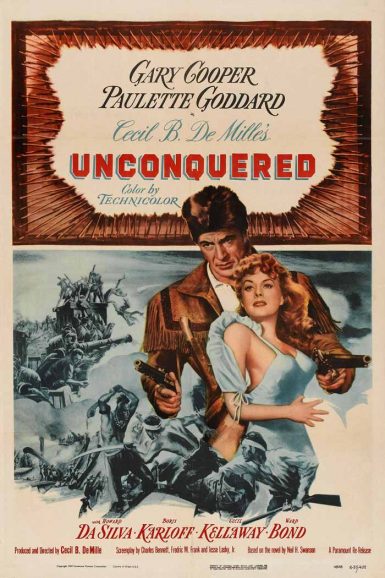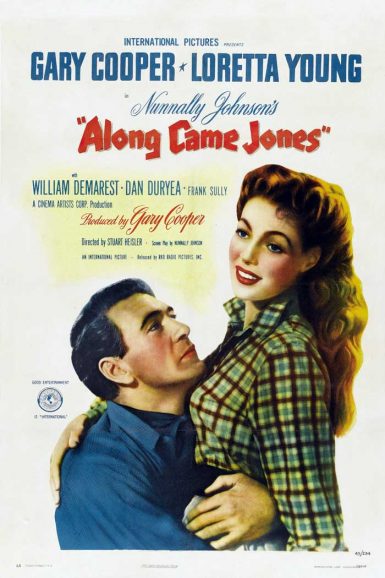 Unconquered (IB Tech Print)
Vibrant I.B. Technicolor 35mm Print!
Along Came Jones
Buy Tickets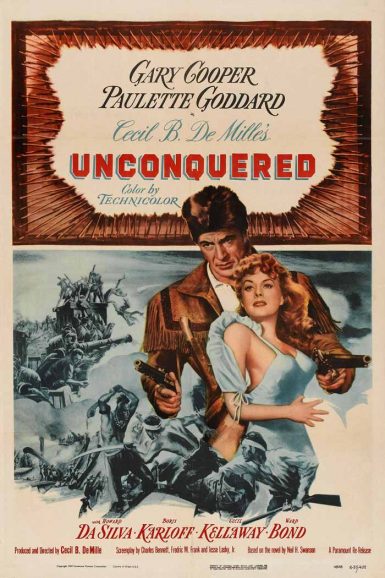 Unconquered (IB Tech Print)
Cecil B. DeMille's lavish spectacle of sizzling romance and thrilling frontier drama! Unjustly accused of a crime against the Crown in 1760s England, Abigail Martha Hale (Paulette Goddard) chooses indentured servitude in North America instead of execution. On the auction block, she ignites a bidding war between Virginian militiaman Chris Holden (Gary Cooper) and the treacherous Martin Garth (Howard da Silva). But when Holden sets her free, she's kidnapped by Garth and forced west, where her abductor is plotting an Indian uprising so he can gain control of the region. Through a series of narrow escapes and wild adventures, it will be up to Holden to save the day in DeMille's epic Unconquered.
"Primitive in its passion; exciting in its action; colorful and spectacular in its pageantry" – Hollywood Reporter
Director

Cecil B. DeMille
Starring

Gary Cooper, Paulette Goddard, Howard Da Silva, Boris Karloff, Cecil Kellaway, Ward Bond
Year

1947
Country

USA
Format

I.B. Technicolor 35mm
Running Time

146 minutes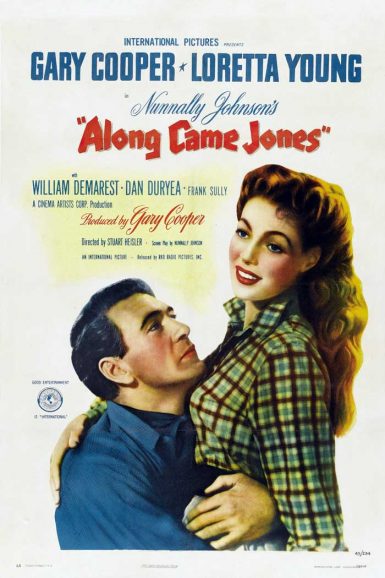 Along Came Jones
It's the west at its best with rootin', tootin', shootin' Cooper! Gary Cooper pulls double duty on the western spoof Along Came Jones, producing and starring as an easygoing cowpoke mistaken for a notorious outlaw with hilarious results. As the townsfolk dream of collecting a sizable bounty, the only people between Cooper and the target on his back are his cantankerous sidekick (William Demarest) and the local maiden (Loretta Young) for whom he's head-over-heels but unaware is the sweetheart of the real bandit (Dan Duryea).
Ariel Schudson writes about Along Came Jones on the New Beverly blog.
Director

Stuart Heisler
Starring

Gary Cooper, Loretta Young, William Demarest, Dan Duryea, Frank Sully, Don Costello
Year

1945
Country

USA
Format

35mm
Running Time

90 minutes