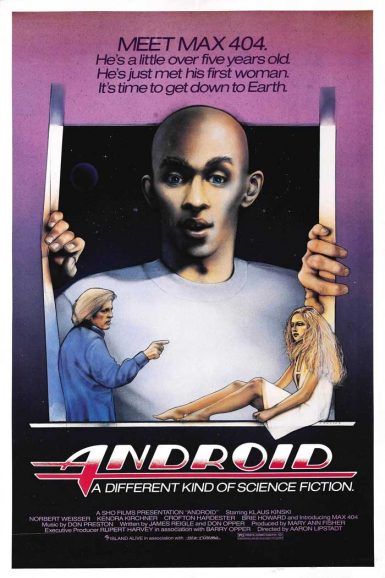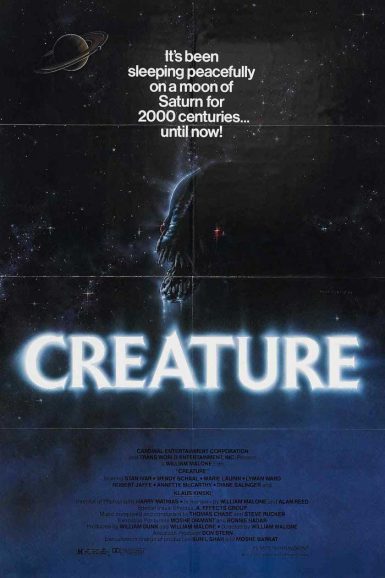 Android (Special Guests!)
Creature (Director In Person!)
Buy Tickets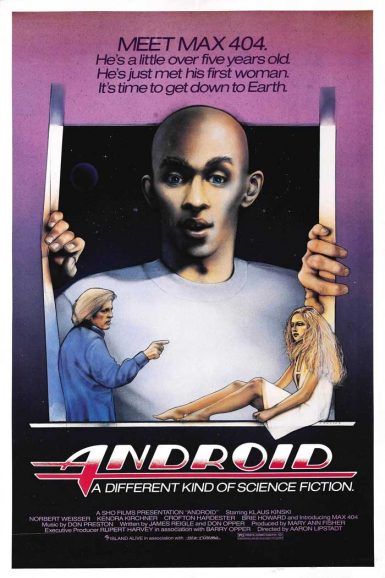 Android (Special Guests!)
35th anniversary celebration! Android star Don Keith Opper, director Aaron Lipstadt, producer Barry Opper and other special guests will join us IN PERSON, schedules permitting, to discuss!
It's the year 2036 and an obsessed scientist (Klaus Kinski) and his outlawed Android assistant Max 404 (Don Keith Opper) are working on an illegal robotics program aboard their space station orbiting Earth. But as Max 404 learns to become more human, their solitude is shattered by a ship carrying a trio of escaped convicts, including a woman (Brie Howard) that attracts the attention of both the mad doctor and his synthetic friend.
"In a line-up of all of Roger Corman's New World productions, Android stands out for its sensitivity and gentle humour." – Ian Berriman, SFX Magazine
"This sort of movie is made for Kinski, of course, who can play insane obsession as easily as other people can wait for the bus." – Roger Ebert
Marc Edward Heuck discusses Android on the New Beverly blog.
Director

Aaron Lipstadt
Starring

Klaus Kinski, Don Keith Opper, Brie Howard, Norbert Weisser, Crofton Hardester, Kendra Kirchner
Year

1982
Rated

PG
Country

USA
Format

35mm
Running Time

80 minutes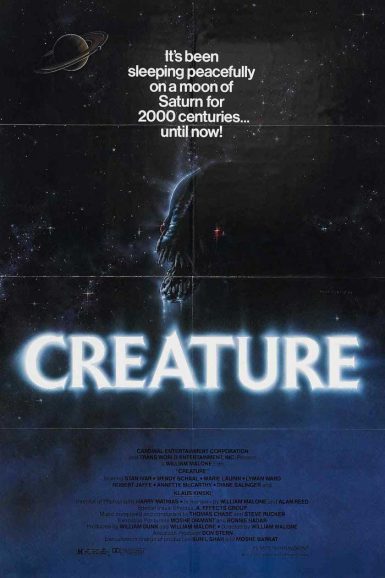 Creature (Director In Person!)
Just added: Creature director William Malone will join us IN PERSON, schedule permitting, to discuss!
It's been sleeping peacefully for 2000 centuries… until now! A team of American scientists land on Saturn's Titan moon to find their competing German counterparts mysteriously slaughtered. Now one by one the remaining scientists are stalked by an alien Creature that can control its undead victims. It's a terrifying Alien knock-off featuring Klaus Kinski in a pivotal supporting role and impressive low budget special effects by Dennis & Robert Skotak, who would go on to work on Aliens the following year.
Director

William Malone
Starring

Stan Ivar, Wendy Schaal, Lyman Ward, Robert Jaffe, Diane Salinger, Annette McCarthy, Marie Laurin, Klaus Kinski
Year

1985
Rated

R
Country

USA
Format

35mm
Running Time

95 minutes