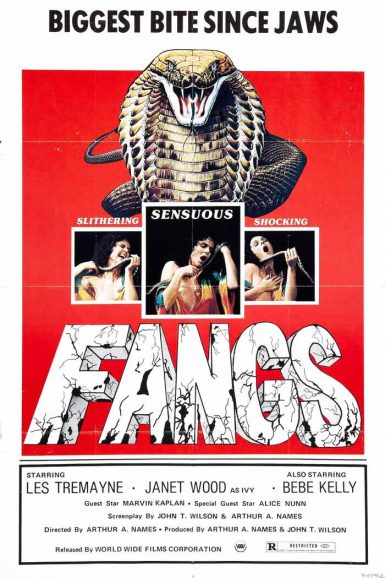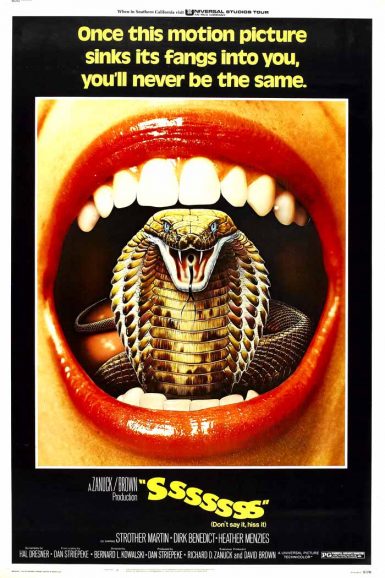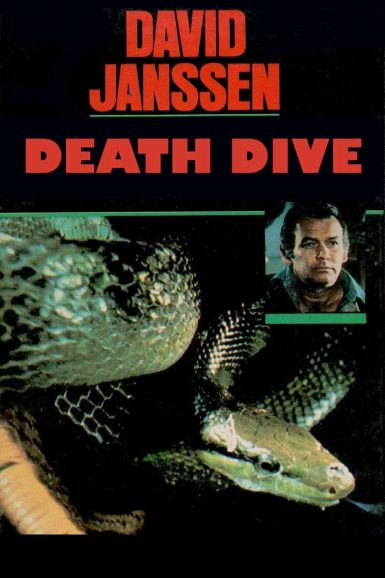 Fangs
Sssssss
Death Dive (IB Tech Print)
Vibrant I.B. Technicolor 35mm Print!
Buy Tickets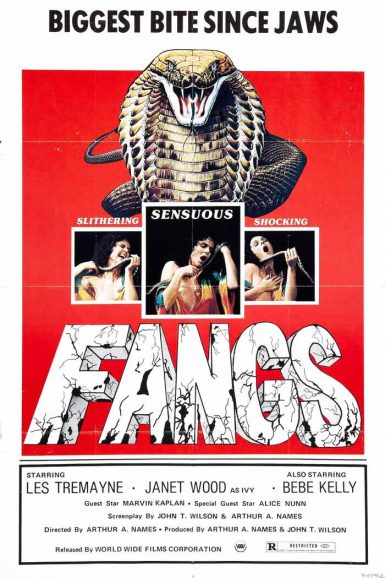 Fangs
They slither. They slide. They crawl. AND THEY KILL! Veteran character actor and voice talent Les Tremayne takes a rare lead role as the eccentric Snakey Bender, a serpent-loving psychopath unleashing his collection of fork-tongued, poisonous playthings against those who've wrong him in the skin-crawling snakesploitation epic Fangs.
Director

Art Names
Starring

Les Tremayne, Janet Wood, Bebe Kelly, Marvin Kaplan
Year

1974
Rated

R
Country

USA
Format

35mm
Running Time

83 minutes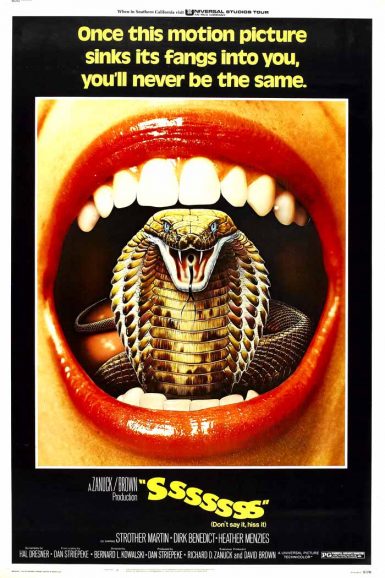 Sssssss
Don't let the onomatopoeia fool you; this low-budget snake attack movie is way better than it has any right to be. Strother Martin stars as a legendary herpetologist Dr. Stoner, who hires a young college student to help with his research, but does he may have an ulterior motive. What caused the abrupt exit of his previous assistant? And what's really in the anti-venom inoculations Dr. Stoner keeps giving him? Something is definitely amiss at the snake farm. And the King Cobra on site might not be his greatest threat! Thoroughly entertaining, and rather educational about snakes, Sssssss boasts not just memorable Psycho homage (with snakes!) but perhaps the most beyond-WTF-cobra- venom-hallucination sequence ever put on film.
Director

Bernard L. Kowalski
Starring

Strother Martin, Dirk Benedict, Heather Menzies, Richard B. Shull, Tim O'Connor, Jack Ging
Year

1973
Rated

PG
Country

USA
Format

35mm
Running Time

99 minutes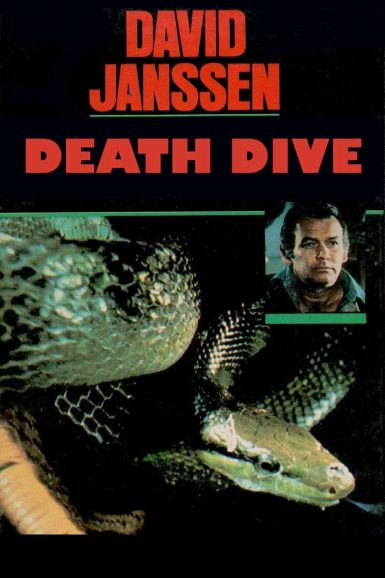 Death Dive (IB Tech Print)
It's Snakes on a Sub! A naïve submarine crewman brings a sack full of the titular poisonous South American pit vipers onto his submarine. Of course, the venomous creatures slither out and wreak havoc on the deep-sea vessel, which carries, not just an international crack team of underwater scientists, but a heavy explosive load the crew may have to use to save their lives. Deftly combining claustrophobic thriller with animal attack horror, this nail-biter has a rich and memorable ensemble cast. But who knows how few will survive, trapped thousands of feet down, when a fatal bite could be waiting for them around every tight corner?
Director

Russ Mayberry
Starring

David Janssen, Hope Lange, Ivan Dixon, Jason Evers
Year

1974
Country

USA
Format

I.B. Technicolor 35mm
Running Time

95 minutes